Users of the popular Mickelson pool in San Mateo are fighting to save it from permanent closure following a Sutter Health announcement it's shutting down the Mills-Peninsula Medical Center aquatic program, with a public petition circulating to save it.
The closure announcement shocked Lindsay Raike, who moved nearby in part to access the pool. She helped start the petition, saying she has used it for 20 years to help with her chronic pain condition and maintain her mental health.
"For many people who suffer from chronic pain conditions, this unique facility quite literally means the difference between mobility and immobility," Raike said.
The Mickelson Arthritis and Rehabilitation Center pool, with an entrance at 75 S. El Camino Real at the Mills Health Center campus, is popular with seniors and people with chronic pain or disabilities for its warm water therapy. Sutter Health announced the permanent closure of the Mills-Peninsula Medical Center aquatic program in a June 24 letter to pool users. Mills-Peninsula is an affiliate of Sutter Health. The pool originally closed in March of 2020 for pandemic restrictions. Sutter Health said it had made the difficult decision to permanently close the aquatic program after offering it for many years.
"However, the continued uncertainty presented by COVID-19, our focus on providing quality acute care services and our ongoing efforts to be good stewards of our resources have led us to close the program," a Sutter Health spokesperson said.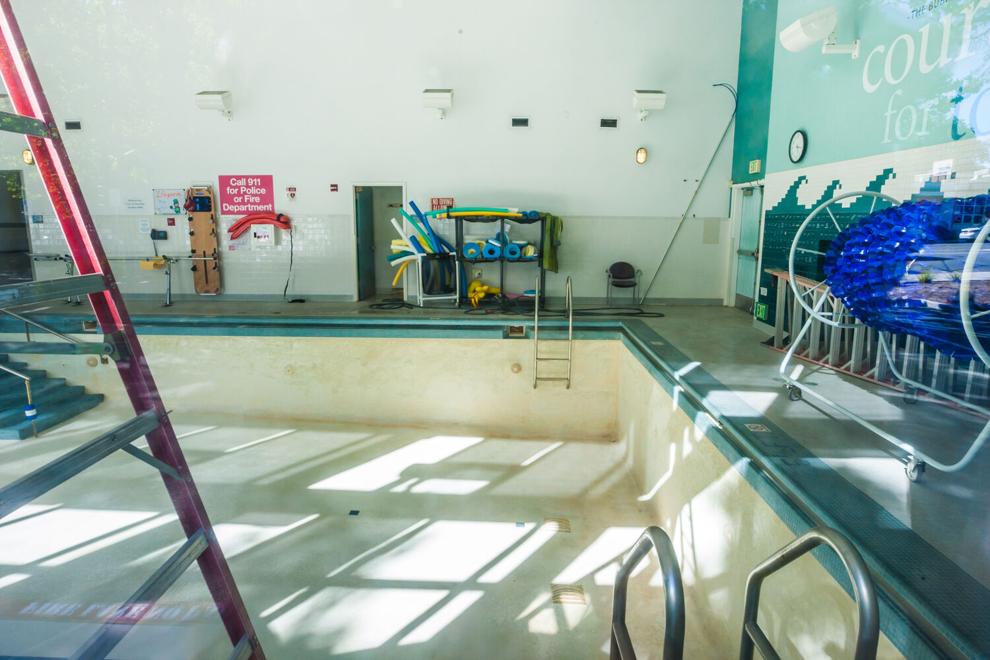 Raike said the unique amenities of the therapeutic pool include 90-degree warmth, a ramp that descends into it, a hoist and wall space at various depths. The heated pool helps people with chronic pain and seniors to exercise, and it also provides essential physical therapy options for people. Warm water therapy is used to support muscles, joints and assist in the physical therapy process. Pool time is divided between independent time for the public and private physical therapy use. She noted patrons drive from Half Moon Bay, San Francisco, Oakland and San Jose to take advantage of the pool.
"Since the closure, many of my friends, clients and loved ones have significantly declined in physical and mental health. It is not just a place for physical rehabilitation; it is also a social community that offers mental health benefits to disabled and elderly individuals, many of whom rarely leave home. The pool patrons and staff are a close-knit community," Raike said by email.
She remains concerned about the exact reason for closing the pool, noting she and others have not gotten satisfactory answers from Sutter Health to all their questions.
"Many pool patrons remain concerned and frustrated that there has been a lack of transparency on the part of Sutter Health," Raike said.
Sutter Health in March permanently closed Senior Focus in Burlingame, a health and care center for seniors, citing operational complications from the pandemic. In 2018, a popular senior gym and health facility in Burlingame called the Mills Peninsula Medical Center Gym on Trousdale Drive faced closure after Sutter Health intended to close the center. Public outcry led to nonprofit Eskaton taking over and renaming it the Trousdale Wellness Center.
Ginnie K. Plato worked as an instructor at the pool for 18 years until 2013 and is trying to save it for community residents. She highlighted its proximity to many different retirement communities and its status as the only one in the area that is wheelchair accessible in the water due to a ramp that allows water-resistant wheelchairs to enter without a lift.
"It's a little jewel of a pool. It deserves to have a chance at being saved," Plato said.
She noted that pool construction occurred due to significant help from the community. A large amount of pool funding came from Mack E. Mickelson, with substantial support from personal donations in the community. Plato has worked at every pool within 20 miles of San Mateo and believes it needs to remain open.
"With the right management and the right fitness professionals in place, that pool could sparkle again," Plato said.
A petition seeking to save the pool is currently available online change.org/save-the-Mickelson-pool for anyone who wants more information.
Note to readers: This story has been changed. It had previously incorrectly stated a gym and health facility in Burlingame called Peninsula Health Care District faced closure in 2018. It is Mills Peninsula Medical Center Gym.