Amid a $37 million decrease in crop revenue in San Mateo County in 2020 due to wildfires and economic factors, the San Mateo Resource Conservation District is working with coastside farmers to improve practices and help form a sustainable future.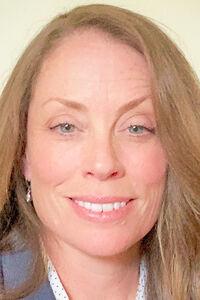 The San Mateo County Resource Conservation District held a Nov. 18 meeting to discuss the county's 2020 crop report, listen to farmers' experiences and discuss district programs helping agriculture. The district is tasked with conservation and assisting the process through technical, financial and educational assistance and operates separate from county government.
A presentation of the 2020 San Mateo County Crop Report by Koren Widdel, San Mateo County agricultural commissioner, showed a $37 million decrease in gross production value in 2020.
The total production in 2020 was $93 million, compared to $130 million in 2019. Floral and nursery production was the primary dip, with $58 million in 2020 production compared to $90 million in 2019, a $32 million swing.
"The reason why we are seeing such a significant decrease in 2019 to 2020 was that a major nursery went out of businesses, and so basically all of their production was taken out," Widdel said.
She noted there was interest in growing cannabis in the greenhouse spaces that have opened up. However, a lot of times, hemp production went in instead. Widdel said that hemp doesn't have a large market or value, leading to early struggles and not much production. She noted information about cannabis crops is not going to appear in the report because it is not legal at the federal level.
Vegetable production was down $4.4. million to $22.2 million, while forest products were down to $684,000 compared to $4.3 million in 2019. A $2.5 million increase in revenue was recorded for livestock, with field crops, livestock products, honey and fruit and nuts crops recording modest increases. Brussels sprouts, one of the county's largest vegetable crops, were down around $4 million in 2020 to about $9.5 million. Widdel said the Brussels sprout decline was due to declining market price for growers and them not being able to get the price they were getting before. Widdel said there is also significant competition from Monterey County for Brussels sprouts, with production areas also near Monterey County.
The district is collaborating on various policies and programs to help farmers through the San Mateo County Climate Action Plan, funding programs, and working with the Greater Bay Area Carbon Farming Hub and the San Mateo County Food System Alliance. It is also doing research, education, leading workshops, providing technical assistance, and funding local farmers' projects.
Five farmers from the coast spoke about their respective farms and how the district partners and works with them. Representatives included TomKat Ranch, Pie Ranch, Fogline Farms, Mushroom Farms and Oku Farms. Several farmers noted the district has helped with various projects, including Mushroom Farms and helping fund Oku Farms pond improvements. Several noted regenerative agriculture was vital for farming in the coming decades.
Kevin Watt with TomKat Ranch, an 1,800-acre cattle ranch in Pescadero, spoke about the farm's work on regenerative ranching education and adaptation. Regenerative agriculture focuses on achieving climate stability by restoring carbon and other nutrients to the ground. The land was left in bad condition from previous ownership, and Watt has helped restore the habitat with natural crops. He noted TomKat Ranch is working with the district on a carbon farm plan for its long-term future.
Nicolas Rotundo with Mushroom Farms spoke about the farm's strategy to move forward in the coming decades by learning from traditional knowledge. The certified organic farm is 753 acres on the San Mateo County coast and is working to provide local food, power and water sovereignty through regenerative agriculture. It is the former site of the Campbell's Soup mushroom production facility.
The San Mateo Resource Conservation District was also presented with a Spotlight Award by NOAA Fisheries Partner for its effort to restore and protect the Central California Coast coho salmon. Barry Thom, a regional administrator with NOAA Fisheries West Coast Region, thanked the San Mateo Resource Conservation District for helping restore spawning habitat near Pescadero and noted it was critical in restoring coho salmon stock. NOAA is the National Marine Fisheries Service, a federal agency in charge of watching over the nation's ocean resources and habitat. The San Mateo Resource Conservation District was involved with removing barriers at Butano Creek to restore habitat, reducing creek sedimentation, restoring migration for native salmon and ensuring Pescadero will flood less. NOAA reports to Congress every two years about nine partner agencies across the United States who have done work to help.