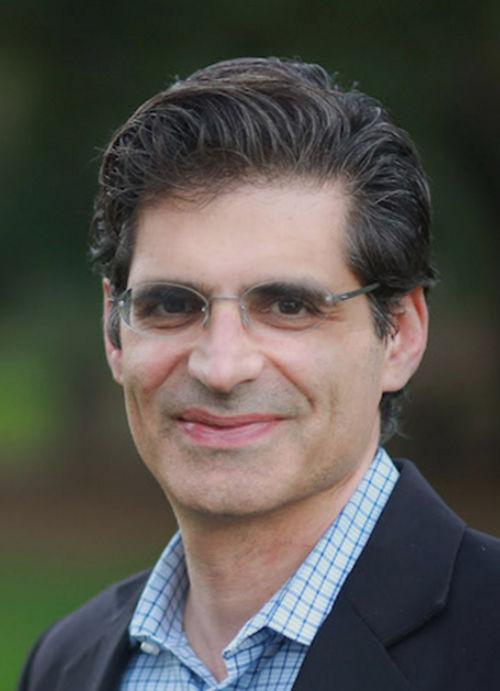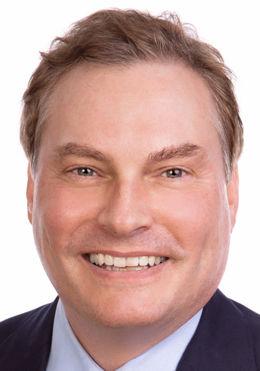 Democrat Josh Becker and Republican Alex Glew are heading to a runoff split down party lines in the race for the District 13 seat vacated by state Sen. Jerry Hill, according to initial election results.
Leader Glew pulled down 23.4% of the vote, according to results posted Tuesday, March 3, by the California secretary of state, followed by Becker, who gathered 19.8% of voter support. In third was Redwood City Vice Mayor Shelly Masur, with 15.2% of the vote, followed closely by former assemblywoman Sally Lieber with about 14.8%, then Millbrae Councilwoman Annie Oliva and Burlingame Councilman Michael Brownrigg who both gathered about 12% of the vote and Libertarian John Webster at around 2%.
Should early outcomes hold as additional ballots are counted over the coming days, Becker and Glew will face off over the following months in a head-to-head race that will be decided on Election Day, Nov. 3.
For his part, Becker expressed cautious optimism looking ahead to the chance that his campaign could endure through the final stretch in the race toward the state Capitol.
"I've really enjoyed it and I don't want it to end so I'm looking forward to the next seven or eight months to come — if I make it through," he said.
Hill, who is termed out of the post in Sacramento which he has held since 2012, endorsed Becker. The Menlo Park entrepreneur also gathered endorsements from Gov. Gavin Newsom and U.S. Sen. Kamala Harris, while leading the race in campaign contributions.
Meanwhile, Glew, from Los Altos, said he felt rewarded that voters apparently saw past the bevy of heavyweight supporters and potent contributions collected by his competition to back his campaign.
"It's gratifying," he said. "It's good to know that money isn't all that matters in this race."
An engineer who runs his own firm, Glew gathered 23.4% of the vote to lead the race in San Mateo County and trailed in Santa Clara County by about 3% behind Lieber and Becker, who both collected about 24% of the vote.
Ultimately, the winner will take on representing the district which spans throughout most of San Mateo County and into the northern portion of Santa Clara County.
In regional races for Congress, state Assembly and the county Board of Supervisors, incumbents ruled the day.
Assemblyman Kevin Mullin, D-South San Francisco, collected 70% of the vote in the District 22 race, followed by Republican challengers Mark Gilham, with 15.6%, and Bridget Mahoney, with 14.2% of the vote.
In District 22, Assemblyman Marc Berman, D-Palo Alto, collected about 68% of the vote, with Republican Peter Ohtaki getting 27% of the vote and Libertarian Kennita Watson gathering 4%.
U.S. Rep. Jackie Speier, D-San Mateo, led her race for re-election in District 14 with 72.7% of the vote, ahead of Republican challenger Ran Patel, who gathered 20% of the voters' support. Upstart challengers Eric Taylor and Cristos Goodrow largely split the difference.
To the south in District 18, U.S. Rep. Anna Eshoo, D-Palo Alto, held a large lead on a group of challengers with 62% of the vote, followed by Republican Libertarian Richard Fox, who held 14% of the vote. Challengers Rishi Kumar, Phil Reynolds and Bob Goodwyn rounded out the field.
Dave Pine, Warren Slocum and David Canepa all won re-election to San Mateo County Board of Supervisors as well. Slocum and Canepa ran unopposed, while Pine faced limited competition from write-in candidate Tom Carney.
In the state Senate race, despite the seemingly favorable path ahead, Becker said his campaign will remain focused.
"I don't think it changes our strategy at the end of the day," he said.
Meanwhile, Glew said he eschewed throwing an election party in favor of watching results roll in with his wife at home, followed by a walk with his dog and plans to go to bed early.
Should early results hold, Glew said he said all his energy will be needed to rally support in a district which skews largely toward his Democratic opponent.
"It looks like a lot of work," he said.