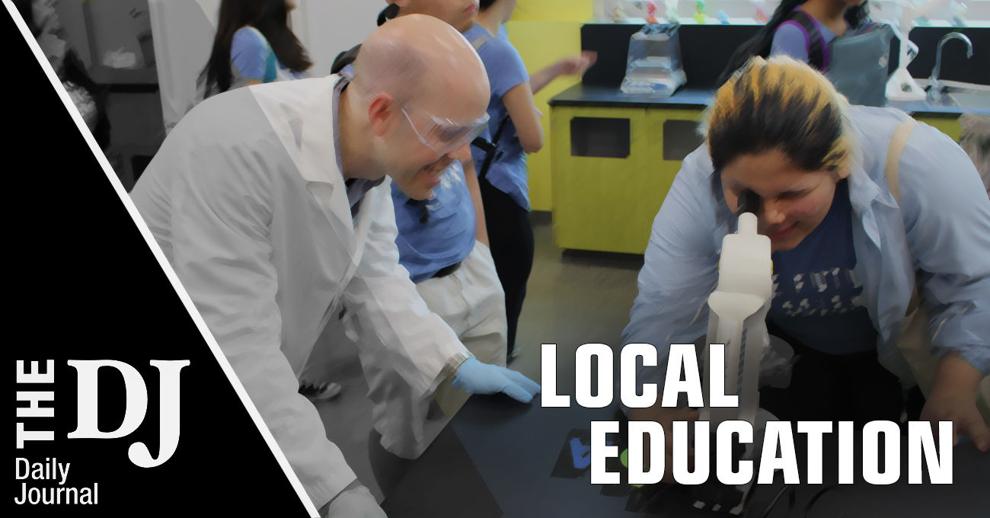 Visions of a community school for San Mateo's North Central neighborhood could become a reality within the next few years by potentially dissolving Fiesta Gardens International School in favor of an improved program at the new location.
The proposal presented by Superintendent Diego Ochoa, and discussed at a March 10 meeting of the San Mateo-Foster City School District Board of Trustees, would also move the Mandarin immersion program at College Park Elementary School to the Fiesta Gardens site. The plan would establish a North Central community school by essentially swapping the locations by August of either 2024 or 2025.
In doing so, the district would relocate its Spanish immersion program from the current Fiesta Gardens campus on the south end of the city to the North Central neighborhood, an area with a large Latino community. Under the proposal, College Park would move about 2.5 miles south to the Fiesta Gardens International School site in the neighborhood of the same name south of State Route 92.
"No matter what we do here we're going to get pushback and that makes sense especially when there are unknowns," Trustee Noelia Corzo said during the meeting. "But we have a bigger imperative here and that's to do right by the North Central community who has for way too many years not been prioritized."
Funds from Measure X, a facilities bond measure approved by voters in 2015, would also be used to upgrade the North Central campus, equipping the site with enough space to serve middle school classes, Ochoa said. He noted initial assessments indicate the campuses could accommodate current student enrollment numbers of the other program.
The proposal received mixed feedback during public comment with some questioning the feasibility of the move while others argued relocating the Spanish immersion program would be a major benefit to students and families.
"Housing the program where a majority of our Spanish speakers live meets the spirit of the Spanish immersion program and I'm really proud that we're looking at doing it in the right way," said Marcella McCollum who also encouraged the board to invest in the Spanish Immersion program now rather than waiting for it to be moved which board Vice President Shara Watkins also emphasized.
Dennis Hills with Fiesta Gardens' Student Services department shared support for the proposal, which she said would create "continuity" in Spanish language classes between elementary and middle school grade levels by keeping them on one site. She also noted a large number of enrolled students already live in North Central and argued that by moving the program, the district would be giving families in the area an option closer to home rather than having to bus students to other schools.
College Park's move to a Mandarin immersion school came in the early 2000s when Turnbull Learning Academy, a neighborhood school, was reenvisioned after it entered program improvement, a federal system intended to improve schools with mandated changes. It was soon renamed College Park, the name it had before it was Turnbull. After the name and program changes, students in the North Central neighborhood were assigned to a variety of other schools in the district.
Given that many North Central families have been invested in other schools for years and the new campus would not likely be able to accommodate all students in the area, Ochoa said he would recommend the district continue offering busing services and make adjustments to services for financial efficiency if needed.
Like public participants, trustees also had mixed feelings about the proposal. Watkins questioned whether other options were available to the district and shared an interest in hearing from more families, especially those not interested in seeing the programs moved.
Watkins and Corzo, whose sister previously attended and son currently attends school at Fiesta Gardens, also noted concerns already being felt among Spanish immersion staff and families would not go away just by switching campuses. Watkins and Corzo also agreed the proposal essentially meant the end of Fiesta Gardens as it exists and emphasized the importance of clearly stating that to the community.
"It wouldn't be Fiesta Gardens. It would be a different school with its own vision, with its own mission and that would be determined by the North Central families and so I think we need to be really clear about that," Corzo said.
Collectively, the trustees also agreed the district should be referring back to recommendations from consulting firm PAN Ltd., which was tapped to create work and design plans for creating the new school and recommended the district conduct substantial engagement with North Central residents.
Next, Ochoa said the district will continue meeting with College Park families on Mondays and Fiesta Garden families on Tuesdays to discuss the issue and will also conduct greater outreach to North Central families ahead of the board's next meeting March 24.
"As you can tell from the engagement received tonight we are able to hear from multiple perspectives," Ochoa said. "But we are missing a very crucial perspective during these formal school board meetings and that's perspectives of our Latinx families in North Central San Mateo."
Depending on the amount of outreach received and data collected, Ochoa will work with board President Alison Proctor to determine whether the item should be placed on the agenda for discussion or action.
Trustee Lisa Warren said calling the move a "swap" was "overly simplistic," instead characterizing it as the first of many steps in creating the new school and highlighting the importance of seeking out grant dollars to help bring it to fruition.
"I feel like we're going to have just such an incredible thing that's not just a building," Warren said, "but a vibrant community and school that supports the community it's within."
(650) 344-5200 ext. 106