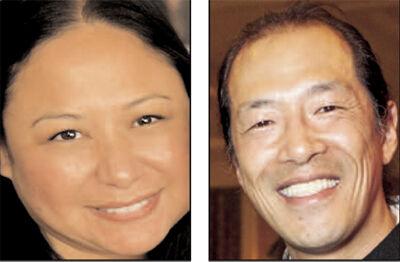 May marks the most significant celebration of Asian Pacific American Heritage Month since it was signed into law in 1990 by President George W. Bush. This year in particular, in the wake of recent hate crimes, many are asking big questions about identity and belonging.
Those big questions start with what it means to be an Asian American. Professor Ronald Takaki, considered the father of America's multicultural history, remarked that "There are no Asians in Asia." And indeed in China, there are Chinese people. In Japan, there are Japanese people. In the Philippines, there are Filipinos, and so on. It is only when people from those countries immigrate to the United States that we take on the new identity of being Asian American. So Asian Americans are by definition, and at the root of our identity, Americans. We are also incredibly diverse. And it is true for the Asian American community as well, that diversity is our strength.
Strength in diversity was the philosophy employed 16 years ago when we organized the Asian Heritage Street Celebration (AHSC) in San Francisco with the AsianWeek Foundation. This celebration, a first of its kind, was the largest pan Asian street fair nationwide with an annual attendance of 100,000. It is a beautiful testimony of what's possible when we come together. These gatherings invite us to appreciate the rich and diverse tapestry of unique Asian American and Pacific Island cultures, language and ethnicities and we need more events like it.
This is not just a philosophy for building community and identity for Asian Pacific Americans. These principles of inclusiveness — living in harmony with all our unique differences and growing community based on our diversity — is what works for all Americans. While the AHSC is no longer annual, many artists who graced its stages are out using their art as a tool for activism. Through the arts and the youth, we see strong voices emerging. Here in San Mateo County, there were several Stop Asian Hate Rallies coordinated by the next generation of young AAPI leaders.
The arts have always been a powerful vehicle for change and we are proud of our all-star AHSC performers who are using their talents and platforms to shed light on the movement. For example, Bay Area hip-hop artist Lyrics Born released a song and video titled "Anti along" with DJ Cutso following the mass shooting in Atlanta; jazz legend and South San Francisco resident Francis Wong has conducted numerous online talks about connections between music and social justice; MC Jin released "Stop the Hatred," a song in collaboration with Wyclef Jean that aims to send a message of unity between the AAPI and Black communities; Hollywood actor Dante Basco just marked his directorial debut with "The Fabulous Filipino Brothers" and plans to create space for diverse stories in Hollywood; and Rocky Rivera, MC-turned-author with her book "Snakeskin" shares about being a woman of color growing up in San Francisco. These are just a few of the inspiring efforts artists are involved in to highlight recent struggles in the AAPI community. As Francis Wong said, "In the face of the current anti-Asian violence during the pandemic, and the rising Movement for Black Lives, we artists are stepping up to affirm our histories of resistance, inspire ourselves to stand in solidarity, and hold forth a positive and optimistic vision for a more equitable world."
These last few months have felt hard because they have been hard. Asian hate crimes coupled with pandemic and widespread injustice against other Black Indigenous People of Color (BIPOC) communities have taken their toll. According to the Stop AAPI Hate National Report, 6,603 incidents were reported from March 19, 2020, to March 31, 2021, with the number of reported incidents significantly jumping from 3,795 to 6,603 during March 2021. But there are glimmers of hope. This year, 2021, is the most widely recognized Asian Pacific American Heritage Month ever. This is a moment to condemn hate and unite in embracing all parts of the APA community: East Asians, Pacific Islanders, South Asians, Southeast Asians, Multiracial Asians, Asian women and children, LGTBQ+ Asians and our beloved elders. Let's appreciate our similarities and unique differences within the APA community, as well as in the struggles of all BIPOC.
Christine Padilla is a member of KQED's Community Advisory Panel. She lives in San Mateo. Ted Fang is a writer-author, leading the AsianWeek Database Project. He lives in Hillsborough.