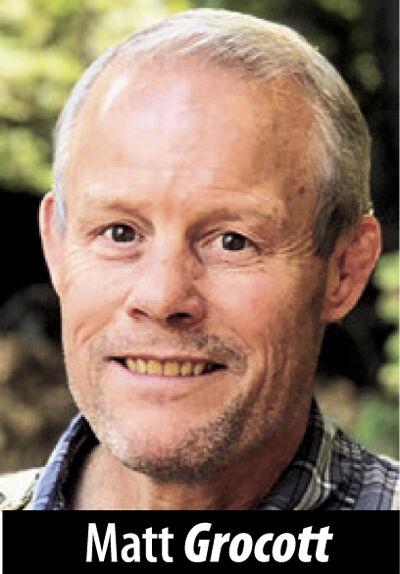 Looking ahead to last Wednesday, I very much wanted to attend one of the rallies being planned in support of the president. Knowing I would not be flying to Washington, D.C., I considered driving to Sacramento. Given my schedule, however, that too seemed out of the question. Asking around, I was told by some friends that a rally was planned for Los Gatos. They were glad I might attend. The event was being organized by high school students and they felt it was important to support them. 
On Jan. 6, I got up early, skipped my morning routine and got to the office early to get a few things done before leaving at noon. When I arrived in Los Gatos, I drove past the location but saw only a few scattered people. None looked like rallygoers.
In my heart, I was relieved but disappointed. Relieved because attending a rally is not my thing and disappointed because deep down, I wanted to show my support for the president. I drove a few blocks to think about what to do. I decided to head back and check out the scene one more time. When I returned, there were a few people on the street corner. Some were waving flags and banners. I found a place to park and walked over to join them.
If you know me, you know I am not shy about meeting people. I'll strike up a conversation with just about anyone. The first group I walked over to were seven or eight high school students. Going to each one, I shook their hand, asked their name, what school they went to, their grade and what brought them out to the rally. They represented three or four different schools but interestingly enough, none were from Los Gatos. Each one, however, said they were simply there to support the president.
Next I approached a woman whose name was Martha. She joked that she was there with her husband, George. Admittedly, her joke went right over my head but eventually it did dawn on me. Martha told me she was retired but had worked for the county where she lived.  
After visiting with Martha, I walked over to speak with George. He also had worked for the government before retiring, but not his whole career. In addition, he had worked for Hughes Aircraft and I think one other company. Aside from talking about his work, we discussed current affairs and particularly the status of the media.
Leaving George, I walked over to a young man I guessed was a high school senior. Turned out, Angel had graduated last year and was taking a year off because of the COVID situation. He had tried some classes via Zoom but didn't like it.
While we were talking, Angel's mother arrived. Mary told me how she and her husband had been convinced by Angel to change their party affiliation from Democrat to Republican. They especially liked the president and that was why they were there.
The last person I had a chance to speak with was a woman who had grown up under communism in Vietnam. She was telling me her story when suddenly one of the high school students shouted, "Watch out, here he comes." I turned to see a middle-aged man walking toward us and yelling something about the president.
As he approached, he noticed a petite Asian woman who had kept to herself the whole time. She held a small sign and an American flag. He turned to her, grabbed her sign, threw it to the pavement, punched her in the face and then, grabbing the back of her collar, threw her to the pavement as well.
My response was to rush to the woman's side, ask for someone to call 911 and then attend to her condition. From the blood pooling in the street gutter, it was clear she was wounded. The Vietnamese woman also came to her side and together we gave what comfort we could.
The attacker, meanwhile, continued to rage. A man with a flag used it to swing at the assailant to keep him at bay. I got up, approached the violent man from behind, applied a chokehold and landed him on the sidewalk where I applied a wrestling hold to subdue him. The man with the flag helped.
Shortly, Los Gatos police arrived and arrested the attacker. The fire department also arrived, followed by an ambulance. 
Sadly, what began as a peaceful rally ended with violence. I sincerely hope the woman who was attacked is OK. She did not deserve what happened to her. No one does. Especially not for exercising their right to free speech.
A former member of the San Carlos City Council and mayor, Matt Grocott has been involved in political policy on the Peninsula for 17 years. He can be reached by email at mattgrocott@comcast.net.