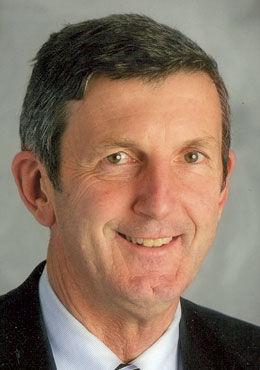 Weighing divergent opinions between many parents and teachers, San Mateo Union High School District officials opted to plan for relying heavily on virtual learning when restarting classes in the fall.
The district Board of Trustees favored a class schedule comprised mostly of online classes in the early part of the coming school year, with exceptions for some sessions to be held on campus.
The tentative decision Thursday, June 25, came in the wake of passionate appeals from teachers who largely pushed to keep classes online and many parents who advocated for allowing in-person classes.
For their part, officials moved in favor of a schedule they felt preserved the safety of students, teachers and the larger community while also offering flexibility necessary to accommodate the dynamic nature of the threat posed by COVID-19.
"It is the best, safest model for us," said Superintendent Kevin Skelly, regarding the proposed class schedule.
Under the board's decision, students should expect to adhere to a regimented schedule featuring daily periods during which teachers will offer live lessons online through virtual platforms such as Zoom.
Officials are planning to begin the school year in the second phase of a plan which spans from a first phase comprised of entirely online learning to a fifth phase which allows all students back on campus.
The second phase of the plan will also allow certain students with specific needs back on campus for instruction at the beginning of the year, as well as those enrolled in physical education classes. Looking ahead, officials will look to build on opportunities for additional outdoor learning.
Officials agreed they will revisit the plan in July, once more data regarding the coronavirus is available. And they will continue to examine the success of the plan through the early parts of the year.
The plan largely aligns with calls from district educators who had raised reservations regarding a previous hybrid proposal which would have featured more students on campus, while also featuring online learning.
"Returning to in-person classes in the fall would jeopardize the health of our community," said Jayson Estassi, a teacher at Aragon High School who supported the plan for mostly virtual learning to start the school year.
That perspective was met with criticism by many parents, who felt the social and emotional harm suffered by isolated students unable to interact with friends and parents should be considered as well.
"We need to have our students in school," said parent Jessica Rosenbaum.
Officials largely agreed that the focus should be on moving students back to campus as quickly as possible, but only favored the move when it was safe for the school community.
"I really think we need to make progress in getting students back on campus," said Trustee Peter Hanley.
As a compromise, officials said their initial focus will be on assuring the district is capable of operating a vibrant online program which assures students are learning to the best of their ability. Periodic updates will be necessary to track success and gauge whether it is safe to allow additional students and teachers back to campus.
To assure online learning is adequately intensive, officials are planning to ask teachers to report back to schools in August to build their strategy for the coming semester.
An orientation program will also be offered to all students, to assure they are familiar and comfortable with the amended learning arrangement once classes begin.
Skelly said his hope is to develop a system which is easily refined and amended if the pandemic requires all students to go back to solely online learning, or health officials claim the threat is residing.
"I think we have a plan here that is fluid," he said.
Trustee Greg Land largely agreed, expressing optimism that officials are headed down the right path.
"I think we can do this. I think this is a good first step," he said.