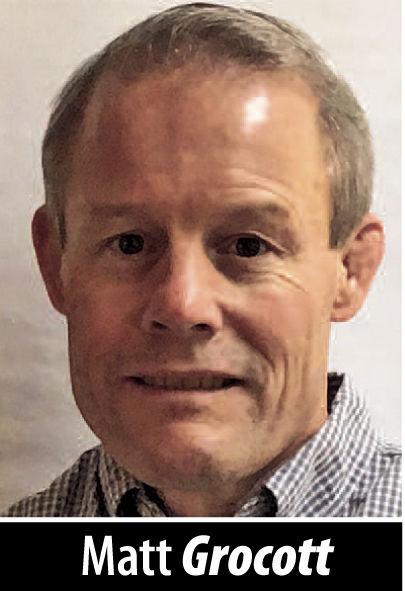 It was President Abraham Lincoln who said: "America will never be destroyed from the outside. If we falter and lose our freedoms, it will be because we destroyed ourselves." With the way our youth are accepting socialism, are we on the way to fulfilling President Lincoln's cautionary warning?
A more recent president, one whose years in the White House I can remember, said: "Freedom is never more than one generation away from extinction. We didn't pass it to our children in the bloodstream. It must be fought for, protected and handed on for them to do the same, or one day we will spend our sunset years telling our children and our children's children what it was once like in the United States where men were free." Will the generation coming of age today, followed by the one currently in our schools, bring about President Ronald Reagan's ominous prediction?
On the one hand, I know of a young person living in Miami, Florida, who is embracing socialism, despite the fact that his parents fled Cuba during Fidel Castro's revolution. He is doing so despite his parent's telling him of how they escaped the socialist dictator. He is deaf to their warnings of how the system failed the people of that small island nation, or how friends and relatives died at the hands of Ernesto "Che" Guevara. At age 21, Andy Vila believes he knows better than his parents. He believes that here in America, with the Green New Deal and Medicare for all, it will be different. It won't be like it was in Cuba, or China, or the former Soviet Union, or even as it is today in Venezuela where the regime of Nicolás Maduro has destroyed a once vibrant and economically healthy nation.  
On the other hand, there is another young person who lives in upstate New York who is not only opposed to socialism, she is doing her best to educate her generation. She is doing what she can to expose the failures of socialism. At age of 22, she has recently founded a nonprofit organization called "Young Americans Against Socialism." The daughter of an Operation Iraqi Freedom veteran, Morgan Zeger's efforts are focused primarily on the use of social media and the world wide web to counteract the fact that, "Young people are consuming hours of social media each day, which is dominated by leftist propaganda and pulling at their emotions while ignoring basic economics and history."
If one thinks that socialism has never been tried before in North America, they are mistaken. When William Bradford's group first weighed anchor at Provincetown Harbor, in November 1620, the plan worked out aboard the Mayflower was one of socialistic principles. As with Jamestown and other English settlements, the pilgrims followed a model of growing crops communally and, as a result, their first two years were a struggle to survive. Finally, in April 1623, Bradford decided on a new plan whereby each family would be allotted their own parcel of land to cultivate and harvest. Unlike the previous years of shortage and hunger, where only the men worked in the fields and the women stayed home with the children, whole families worked together on their own plots of land. The result was a great harvest and an abundance of food.
Will our young people take heed from history or current events on the South American continent, or will they continue to be lulled into a the belief that socialism actually works? Will more young people follow the route of Andy Vila or the path of Morgan Zeger? Only God knows the answer to those questions but there is one thing I know for certain because I see it already with the socialist leaders of America today: Socialism will not lead to equality for all but will lead to some having great wealth and the rest living in poverty.
Consider Joe Biden and his wife Jill, who own one of the largest homes in the state of Delaware, as well as a vacation home on the beach overlooking Cape Henlopen State Park. Or Bernie Sanders and his wife. They own three homes. Then we have former President Barack Obama and his wife Michelle. They seem to be playing their own game of Hasbro's "Monopoly." In addition to their $5.3 million home in Washington, D.C., the Obama's own a multi-million dollar home in Rancho Mirage, California, a vacation home in Hawaii and recently it has been reported they are in escrow on a home on Martha's Vineyard. The latter listed for $14,850,000. For a man who once told Americans, "At some point, you've made enough money," I am left wondering, "When have the Obama's made enough money and bought enough homes?"
A former member of the San Carlos City Council and mayor, Matt Grocott has been involved in political policy on the Peninsula for 17 years. He can be reached by email at mattgrocott@comcast.net.