While most playoff systems are set up in a sensible fashion, the CIF football championships are not one of them. The sooner you can come to grips with that fact, the easier your high school sports life will be.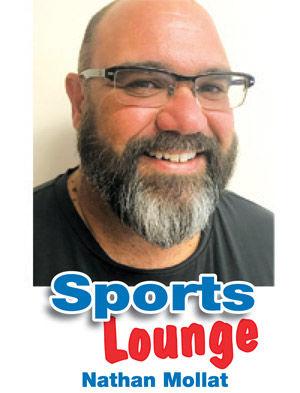 CIF has taken a lot of heat this week on social media for the head-scratching decision to send Menlo-Atherton, the Central Coast Section Open Division I champion, on a five-hour bus ride to take on Eureka at McKinleyville High School at 7:30 p.m. Friday.
Eureka was given a spot on the Northern California championship game because it won a coin flip over Cardinal Newman to "win" the North Coast Section's Nor Cal representative.
No one can say, however, that Eureka is not worthy of hosting this game, considering the Loggers are 12-0 on the season.
Meanwhile, Wilcox, the team that lost to M-A in the Open Division I final, will host Capital Christian, the Sac-Joaquin Division III champ, in Santa Clara.
That, I believe, is the biggest point of contention: how can you send a section champion on the road to play a team that didn't win on the field? That and the fact the Bears have to drive five hours while the most any other team will travel is about two hours.
But the Sacramento Bee had a quote in an article earlier this week from CIF Associate Executive Director Ron Nocetti that explained the bowl determination process.
"We've said from the very beginning, the first year we did the regionals (in 2012), that the host team is not determined by a higher seed," Nocetti is reported to have said. "Our goals for these NorCal games is to do the best we can to spread the games among the sections. We do our best so that teams don't always host or always travel."
M-A is not the only section champion to have to travel but, in many of the other cases, it's a situation where both teams are section champions that were won on the field. Folsom, which won the Sac-Joaquin Division I title, will travel to Central in Fresno, which won the Central Section crown. In another instance of two section champions meeting, Oakland Athletic League champ McClymonds will be on the road at CCS champ Aptos, in addition to Wilcox-Capital Christian.
Because of the wildfires in Northern California, NCS was unable to finish its playoffs brackets in time for the Nor Cal bowl games this week. Some of the NCS bracket finals will be played out this weekend — thus forfeiting a spot in the Nor Cal bowl game.
Other NCS brackets, including Division III, decided to use a coin flip between the two finalists, with the winner getting a spot in the regional bowl game.
Top-seeded Cardinal Newman and No. 2 Eureka advanced to NCS Division III championship game, and the Loggers won the coin toss to decide the division "champion."
Credit goes to the M-A administration, coaching staff and team, however, for not piling on. One, it would fall on deaf ears, and two, I'm sure head coach Adhir Ravipati adheres to the mantra of former Fresno State coach Pat Hill – anyone, anytime, anywhere. So, the Bears will dutifully get on the bus Friday and play Eureka in the upper reaches of Northern California because that's where they have been assigned to play.
I'm sure Sacred Heart Prep, which was bounced from a Nor Cal bowl after Valley Christian upset St. Francis in the CCS Open Division II final, would love to travel to Eureka to play. Because at this time of year, all but three dozen teams have already turned in their gear and their attention to the 2019 season.
***
The All-CCS boys' water polo teams were released Tuesday, and not surprising, there are large contingent of Sacred Heart Prep and Menlo School players on the various teams.
SHP senior Larsen Weigle was named CCS Player of the Year, while teammates Andrew Churukian, Walker Seymour and freshman goaltender Griffin Price were named to the First Team.
Joining those Gators on the First Team was Menlo School's Sam Untrecht.
The Second Team includes: Connor Enright and Maxwell Patterson (Menlo), and Will Riley (SHP). The Third Team has Menlo's Noah Housebold and SHP's Kyle Ballack, while Honorable Mention honors go to Conor MacMitchell and goaltender Josh Poulous (Menlo), along with Cooper Gran and Zach de Haaff of Menlo-Atherton.
Nathan Mollat can be reached by email: nathan@smdailyjournal.com or by phone: 344-5200 ext. 117.