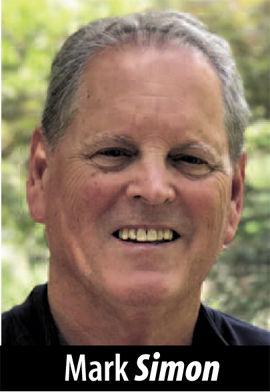 In San Mateo County, elected officials are nice. They work together to solve problems, build consensus and achieve a common good.
This is in marked contrast to the politicians in the narcissistic city at the northern end of the Peninsula and in the sprawling insecurity complex that constitutes the city at the bottom of the Bay.
There, problems are an opportunity for political gain over an opponent, or even an ally. It brings to mind a quote from the late author Gore Vidal: "It is not enough to succeed. Others must fail."
And what I say is: Enough. It is time for San Mateo County to say no to the cabal of incompetent busybodies who are determined to take over Caltrain without regard for what is best for the regional rail system.
The Caltrain Board of Directors voted 8-1 last week to approve a new governance plan that strips SamTrans of its authority over the railroad. In exchange, SamTrans will get $34 million in repayment for the money it advanced in 1992 for the purchase of the Caltrain right of way. SamTrans put up the dough because San Francisco and the Santa Clara Valley Transportation Authority could not. The "repayment" breaks down this way: $6.3 million from San Francisco, $9.1 million from VTA, and $19 million from Metropolitan Transportation Commission. It is a stumper why the regional transportation agency — in essence, the entire Bay Area — is paying $19 million, or even $1, on money owed by San Francisco and VTA.
And there you go. They care only about themselves.
In exchange, SamTrans gives up management of Caltrain, which it has run since 1992. SamTrans built the railroad into a nationally recognized success and set new records in ridership and revenue, all with a staff that is a model of cost efficiency, effectiveness and dedication. Yes, I worked there. I admit I am biased. I am proud of the success we achieved for the partners, and, more importantly, for commuters from all three counties.
To this day, I have yet to hear a VTA or San Francisco representative define the problem they are solving. Not a word on why it is so necessary. This is because they do not have a good reason for ripping apart Caltrain. And, by the way, they are in charge of their own transit systems, neither of which is a model of cost efficiency or effectiveness.
A binding agreement says SamTrans can remain the managing partner for as long as it wishes. For once, a San Mateo County entity is bargaining from a position of strength.
This nonsense has gone on long enough and cost a lot of money to satisfy the egos of board members who are likely to have moved on to something else in a year or two. Wait them out. Stop being so nice. Say no.
SERIOUS TALK: U.S. Rep. Anna Eshoo, speaking last Friday at a gathering of 80 of the county's most active Democrats at The Refuge at Hillsdale Shopping Center, said the Russian invasion of Ukraine can be tied to the deep political disagreements in the United States. "When our democracy is attacked from within, we have to understand what that means in the world," she said. Russian leader Vladimir Putin "saw dissension and division in the United States of America" and took it as license to invade, she said. "I think this is going to be a long road. It will be a test of the world community. It will be a test of all of us to stay the course. We have to protect and defend abroad and protect and defend at home." … Talking about the upcoming election season and Democratic unity, Eshoo said, to laughter and applause, "No whining."
NO MERE OVERSIGHT: A grassroots group working to create a Civilian Oversight Board of the San Mateo County Sheriff's Office will kick off the public part of its effort at a rally in downtown Redwood City on March 26. The group, Fixin' San Mateo County, or FXSMC, wants to put something on the ballot by 2024 at the latest. The law allows for the Board of Supervisors to appoint the members, but FXSMC wants the selections to be made by an independent committee spearheaded by the nonpartisan, apolitical League of Women Voters. According to its website, the effort already has lined up some high-profile supporters, including state Sen. Josh Becker; congressional candidates Assemblymember Kevin Mullin and Burlingame Councilmember Emily Beach; Assembly candidates South City Councilmember James Coleman, Community College District Trustee Maurice Goodman and Redwood City Councilmember Giselle Hale; and Board of Supervisors candidate San Mateo-Foster City Schools Trustee Noelia Corzo.
Mark Simon is a veteran journalist, whose career included 15 years as an executive at SamTrans and Caltrain. He can be reached at marksimon@smdailyjournal.com.