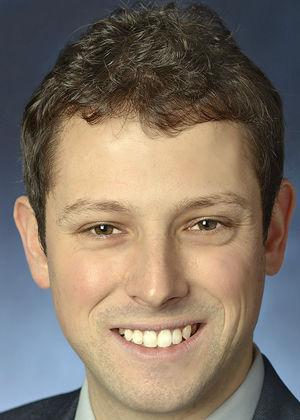 Officials in Millbrae — home to the central nervous system of the Peninsula's public transportation system — are seeking greater coordination and collaboration between the transit agencies connecting the Bay Area.
The Millbrae City Council is ready Tuesday, Jan. 14, to approve a resolution advocating for establishment of a more streamlined public transportation system.
With its joint BART and Caltrain station, proximity to San Francisco International Airport and placement between Highway 101 and Interstate 280, Mayor Reuben Holober said Millbrae is offered a unique perspective on the issue.
And while he acknowledged it is unlikely any significant consolidation of regional transportation agencies will occur, he suggested greater communication and consideration between the networks would be appreciated.
"In Millbrae, quite a bit of the difficulties in coordination are kind of apparent," said Holober.
Most notably, Holober recalled countless instances of watching commuters scramble through the gates of the Caltrain station onto the BART platform, only to arrive moments late and see the departing train doors close.
Those missed connections could be avoided if only the rail systems did a better job integrating schedules, said Holober, who advocated for a more common-sense approach which may better serve riders.
"It shows a lack of greater thinking about these issues and really thinking about our transit system as one system, rather than a balkanized system, which it largely has been," he said.
There are other, less apparent examples of a similar sort of problems, said Holober, who pointed to BART barring Caltrain riders from parking in its garage abutting the station as well.
The decision is a departure from the previous parking system, said Holober, sharing fears the move will eventually compound an expected shortage of spaces once ground breaks on BART's sweeping transit-oriented development.
The Millbrae City Council last year blessed final designs for the project comprised of four buildings that are four to seven stories tall. One residential building features 300 market-rate units and 20 units affordable to moderate-income people, plus 13,749 square feet of ground floor retail.
The other residential building consists of 80 affordable units reserved for veterans. Another building has 151,583 square feet of offices and 22,534 square feet of ground floor retail and the hotel offers 164 rooms.
With the anticipated loss of 600 parking spaces, Holober balanced expectations that project would complicate matters for those who drive to Millbrae and take BART against a belief that building homes and jobs at the train station could incentive many to opt for public transportation over driving.
Encouraging public transportation ridership is a cornerstone of the proposed resolution crafted in alignment with Seamless Bay Area, which seeks to improve a network of systems considered fragmented and inefficient.
"As the Bay Area continues to grow, inadequate public transportation due to a fractured transit system governed by 27 different agencies is exacerbating the region's most pressing problems," said a city staff report.
With the support of Millbrae officials, the proposal calls for consolidation of transit agencies into a single system featuring affordable pricing and an integrated fare model shared throughout the Bay Area.
For his part, Holober said he thinks the establishment of the Clipper card system was a step in the right direction toward improving regional access. But he added more work is on the horizon, especially as plans for high-speed rail entering the Peninsula take shape.
"I think that creates another layer to the whole system," he said. "Having a state agency along with county and regional agencies all co-located in the same area."
Considering the variety of agencies competing for their own interests and the challenges associated with meeting each varying need, Holober said improved coordination and communication would go far to improving the issue.
To that end, Holober considered more collaboration a realistic outcome of the proposed initiative because the more aggressive outcome is unlikely.
"Any type of consolidation of transit agencies throughout the Bay Area is extremely difficult — if not impossible," he said.