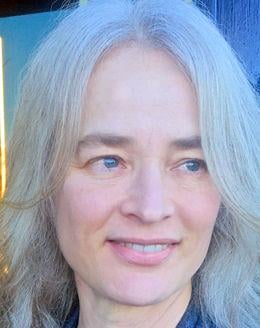 It's impossible not to notice that things are opening back up at a rapid rate. The Buddhist community I am affiliated with, Insight Meditation Center (IMC), is also preparing to reopen, slowly. Preparations for a likely August opening range from the highly pragmatic to community concerns with ethical implications. On a practical level, the center is revamping its ventilation systems with high-grade HEPA filters, UV sterilization and bringing more fresh air inside. These systems offer the ease of breathing as much clean air as possible.
Like many communities, along with the anticipated joy of gathering, we have concerns about health risks and accessibility. Most community members, like the majority of citizens in the Bay Area, are fully vaccinated. As we first reopen, we will ask those who aren't vaccinated not to come, and to join our online programs instead. Our children's programs will start outdoors in local parks, since community members under 12 are not yet vaccine-eligible. We remain mindful of all community members, including those who remain medically vulnerable after vaccination, and those who are unvaccinated due to medical contraindications. For them, COVID restrictions are not over.
All this is complicated. Rather than rush to reopen quickly, there is a sense of intentionality and tenderness about this transition. Local community members gather this weekend for virtual conversation to discuss the opening. Meanwhile, our dedicated board discusses details of how to best navigate such issues. The whole process is guided by a singular North Star: the core Buddhist ethical principle of nonharming.
The IMC community is taking stock, carefully deliberating, before reengaging in a whole range of activities that were normal, even taken for granted, before the pandemic. The unrushed pace of this process allows for a deeper look at the transition from necessary COVID restrictions to our current season of reopening. We are taking our time to weigh what to keep and what to let go of. Some are also taking time to collectively mark this moment whether in grief, celebration or both.
There is an analogous activity in hospital chaplaincy, at least in some hospitals. After the death of a patient, chaplains and other hospital workers engage in a simple ritual called a sacred pause. A sacred pause is nondenominational; team members of any or no faith are invited to participate. When pausing, we acknowledge the uniqueness of the person who has died. As importantly, we acknowledge the efforts and work of each person who supported them.
I've been thinking about the sacred pause a lot recently. It seems important to pause, not to simply succumb to the amnesia of business while reentering a more socially connected world. We can acknowledge our personal and collective losses, and thank the many people, especially front-line and essential workers, who offered support. I hope each of us can take time and space to consider how we are changed, and how we want to show up given the global and personal impacts of the pandemic.
Personally, I'm taking my own sacred pause. I'm taking stock of what the COVID pandemic taught me about myself and what I value, and weighing what to keep or let go of. I'm considering what to pick up again, and what to make space for. Deepening a commitment to nonharming seems important. Taking time to show up for others, and for my inner life, is core.
Perhaps each of us can take a moment, our own sacred pause, in a nonharming way. You will have your own way of metabolizing the crucible of the past 15 months. Please look to your own North Star. Life is precious. It's shorter than most of us realize. It's vital to make time for whatever is most important to you.
Finally, please give some breathing room to others navigating this transition. People may be reticent, fearful or grieving for very good reasons. Pausing to offer some kindness or space may well help each of us breathe easier.
The Rev. Dawn Neal, MA, is affiliated with the Insight Meditation Center of the mid-Peninsula and a member of the Peninsula Solidarity Cohort, a group of 40 interfaith leaders working for compassion and justice in San Mateo County. She serves the community as a professional interfaith chaplain, mindfulness teacher, Buddhist teacher and scholar.