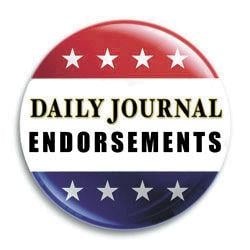 When cities make plans for the future, it is typically a long and involved process that brings together stakeholders of all stripes to hash out interests, needs and desires for what they want to see in their built environment. It is through this process that a community's values become apparent — where were they before, where are they know and where do they want to go.
This process concludes with a General Plan that becomes a statement of these values and allows for some solidity in planning future needs. It outlines zoning, where certain buildings can or can't go and enables officials and its citizens to say where they would like to accommodate growth, preserve what works or is historic and create new opportunities for uses.
In 1991, voters in the city of San Mateo passed Measure H, which limited building heights to 55 feet in most areas of the city and limited density, while also requiring that at least 10% of all new developments be set aside at below-market rates. The concept was to include those of lower incomes into new development rather than have those units placed together elsewhere. At the time, it was a unique concept and an important one. The limit on height was in response to the City Council's growth projections which were considered to be too much for the average citizen's liking. Measure H, which was later approved again as Measure P in 2004, was a reaction the council not listening to its citizenry. It had its place.
But times have changed. New jobs have come in waves over the years, the most recent being in 2010. The impact was mighty and the factors that brought it to this area are many. This influx of jobs has created new prosperity for many, but deep concern for others. The concerns hit longtime homeowners and those priced out of the housing market differently. But all can agree that the skyrocketing cost of living is threatening to change this area permanently. Where you sit affects where you stand on this issue. Longtime property owners see an extension of Measure P as Measure Y on the November ballot as a way to preserve their quality of life. Those priced out of the housing market see it as a block on their ability to progress and establish themselves as members of this community. Both are concerns to be balanced. This is the very root of our current conflict.
Measure R would keep some of Measure P's restrictions but also loosen them in a salamander of a map near train stations with no specificity as to what would happen within those maps and how that would blend with what is already there. It is a half measure that seeks to split the baby and allow for higher densities and heights in those locations while protecting most residential neighborhoods. It is a good effort, but ultimately falls short in what should be good public policy.
So what is this good public policy that would work better? Doing what every other city does and have a General Plan process in which these issues are hashed out over time with the City Council elected by the people making the ultimate decision. Ballot box planning is not good public policy and these two measures effectively tie the hands of the city's leadership to make little decisions that add up to a good overall policy. It might be tempting to vote on one or the other and have the heavy lifting be done in a one-size-fits-all way. However, there are nuances and small decisions that must be made, and this should be done in the cauldron of public meetings. Specifically, while there has been much focus on development at the Hillsdale Shopping Center, there is opportunity at the Bridgepointe Shopping Center, the 41st Avenue area and sections of El Camino Real not on Measure R's map. There is also the matter of the area north of downtown. This area includes some of the oldest homes in the city and a tremendous amount of history is at stake. There is more to this area than just placing it on a map for development because it is close to Caltrain. There should be serious discussion of its future and how it might affect the future of North Central San Mateo. And how will the city's historic downtown be treated when it is next to this new development?
Again, all discussions for the whole community in a public forum. For those who say the City Council cannot be trusted, it is up to you to run candidates who suit your vision or hold the current members to account. For those who say half measures are a positive step, they can be but not when they prevent a full discussion. And that is what is needed.
When Measure P expires at the end of the year, its zoning will still be in effect. It can only be changed through the General Plan process, which will restart soon. Now the real work should begin in changing our city's zoning where appropriate in a responsible manner through public input and discussion. We are still not past collaboration. We cannot be. Vote no on measures Y and R and let's put in the work and do something better, together.