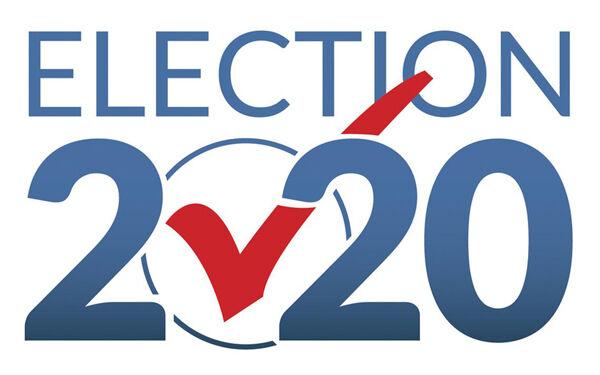 Two competing measures on the November ballot seek to extend building height and density caps throughout San Mateo for 10 years, but one of the measures exempts areas around train stations from those restrictions. 
Measure Y would extend the citywide 55-foot height limit and 50-unit-per-acre density limit established by Measure P through 2030. The restrictions in Measure P were initially approved by voters in 1991 and will expire at the end of this year.  The measure also allows for heights of up to 75 feet in certain areas of the city like downtown as long as there is an identified community benefit.
Measure R would also extend those restrictions in most of the city for as long, but not in specified areas surrounding the downtown, Hayward Park and Hillsdale Caltrain stations.
Supporters of Measure Y say it's needed to protect residents from overdevelopment and associated impacts. Their opponents say Measure Y limits the construction of much needed affordable housing, including below-market rate units, amidst an affordability crisis while Measure R does the opposite.
Proponents of Measure Y also say the height and density limits have worked well for the city and should remain in place until the general plan update process is complete. That is slated to be completed in 2023.
"It's trusted and proven. It's worked well for San Mateo over the last several decades," said Michael Weinhauer, spokesman for the group San Mateans for Responsive Government. "It's allowed us to grow rather rapidly and we've grown significantly, but it's provided a much needed voter counterbalance to very strong development forces that will pretty much always exist in San Mateo."
Weinhauer and other Measure Y proponents argue Measure R will allow "unrestrained growth" around the city's train stations, including significant portions of downtown, 25th Avenue and El Camino Real.
"People have chosen to live here because they don't want to be living in the major urban centers," said Maxine Terner, also a member of SMRG. "I'm very concerned about our downtown. We have a [two-story] historic district that is authentic that everybody is attracted to because it's a walkable real downtown. If you go above five to seven stories and start to have these 12- and 15-story buildings you've totally changed the character and environmental effects. Do you want to be sitting at the base of a building where the wind and shadows destroy the fact that we have such wonderful weather?"
But high rises will not suddenly emerge in the absence of existing height limits and a process is in place to ensure project proposals are carefully vetted, said Measure Y opponent Evelyn Stivers, the executive director of Housing Leadership Council.
"There's not going to be overnight a corridor of high rises on El Camino Real," she said. "There's a process the city takes to make land use decisions. … You have to take into consideration traffic and you have to take into consideration greenhouse gas emissions and transportation use and parks and schools. All of these issues will be studied and vetted thoroughly by the council and professional planners to make sure we're looking out for the quality of life for existing and future residents."
Compromise?
Supporters of Measure R describe it as a compromise that will keep in place protections for single-family neighborhoods while creating additional opportunities for housing, including affordable units, near transit. Adding housing near transit will meet the needs of a growing population without exacerbating traffic congestion, they've argued.
"Measure R is a compromise with the single-family neighborhoods. Measure R is giving people some reassurance that we're not trying to add huge apartment buildings in Baywood, Beresford, San Mateo Park and not even in Shoreview," said San Mateo Mayor Joe Goethals. "We really need the development to be concentrated in those areas where people aren't getting into cars every day. Without it, then you'll have four extra lanes of traffic every day and we all know that doesn't work."
Getting on the ballot
Measure Y supporters accumulated more than 7,000 signatures in 2018 to place the measure on the ballot. A signature gathering effort for Measure R was in full swing earlier this year, but was suspended due to the pandemic. The council in the spring unanimously approved placing it on the November ballot anyway while also opposing Measure Y.
Measure R supporters include prominent developers, business leaders and housing activists.
Also among Measure R proponents is San Mateo-Foster City Elementary School District Trustee Shara Watkins, who argued the measure will pave the way for additional housing units for teachers.
"One of the reasons why I support Measure R is our ability to continue to build to provide housing for teachers and staff in addition to other folks in other industries so they can afford housing in this area and live near where they work," she said. "[Measure R is needed] so we're not constantly facing this challenge of recruiting and retaining teachers."
The official ballot argument for Measure R makes a similar case, claiming the measure will create "new affordable housing for the heroes who have risked their own health for us."
Weinhauer rejects those claims.
In-lieu fees
"It's a fiction that they're going to provide all this housing for local heroes," he said. "I don't see that happening. [Developers] are going to build luxury housing — that's what will make them the most money — and they'll pay our in-lieu fees, which are half to one-third of what it really costs to build a unit. … Then the heroes are not going to be able to afford to live there."
Weinhauer added in-lieu fees will then be used to "establish ghettos somewhere else."
"We believe affordable should be built brick by brick, side by side with market rate housing to get quality housing that gets built at the time it's developed," he said.
Measure Y would not permit the payment of in-lieu fees as an alternative means of compliance with the city's inclusionary housing requirement. Measure R, on the other hand, would allow in-lieu fees and other alternative means of compliance with the requirement.
Measure Y also requires residential projects with more than 10 units to restrict 10% of the units for affordable housing.
Goethals said Measure R will create more affordable housing than Measure Y in part because of the in-lieu fee provision.
"Measure R will preserve more affordable housing than Measure Y," Goethals said. "Measure Y only built a little bit onsite. Measure R gives us the ability to take in-lieu fees and invest it into existing affordable housing and we'll end up with more affordable units because of it."
State housing requirements
Measure R proponents also argue that if the measure fails at the ballot box then residential development will increasingly occur in neighborhoods where it's more impactful rather than concentrating it downtown to meet state-mandated requirements for housing creation known as RHNA targets for Regional Housing Needs Assessment.
"Due to RHNA allocations and state mandates, development will be pushed into the areas outside of these zones [around train stations]," said Adam Alberti, who is part of the pro-Measure R campaign. "One-hundred percent of the RHNA allocation that we are looking at can fit within the zones on the transit-oriented areas. If you apply the Measure Y restrictions that is nowhere near the case and thousands of units will have to spill out elsewhere."
But Weinhauer believes housing demand is on the decline because of new work-from-home policies brought on by the pandemic. And he believes RHNA goals will have to be reduced in response to that new reality.
"COVID in my mind has fundamentally changed how we live and work and commute. The council, developers and everyone else is charging ahead like COVID is going to pass and everything will go back to the way it was," he said. "That fundamental change and the delay in the general plan process is a good reason to keep the Measure P wording in place rather than saying 'oh yeah we'll need to have all this high density housing now' when we don't know what that will look like."  
(650) 344-5200 ext. 102