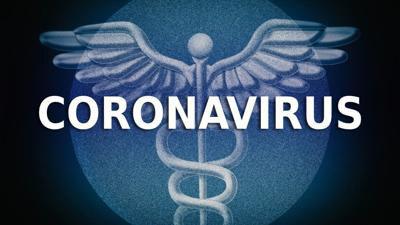 Faced with months of COVID-19-related revenue shortfalls, many San Mateo County businesses have looked at county grant programs as a lifeline for survival, helping to keep staff employed and rents paid. 
Adna Berryman, Makinya Ward and Debbie Newman, all struggling business owners, come from vastly different industries. Berryman has spent half his life repairing cars while Ward has dedicated her life to child care and Newman has made a career out of catering. Still, when the pandemic struck in March, they each felt the world restrict and their revenue immediately dwindled. 
Having been in the food industry since she was 18, Newman of Debbie's Creative Catering, said she's nowhere near ready to retire, but COVID-19 and the financial hardship it brought to her 28-year-old business forced her to consider closing up shop. 
"I was seriously saying 'What am I going to do? How am I going to pay rent? Am I going to retire?'" said Newman. "I never thought this was how my career was going to end." 
For years, Newman's catering business has served some of Silicon Valley's largest office spaces, including the life science company Genentech and other biotech companies. On March 1, she was planning for a busy year catering various holiday parties and breakfast meetings but a week later the companies she contracts with began canceling orders. 
She spent the next six months paying rent for a building she wasn't using and considering a pivot when her business was thrown a lifeline. The county, through the federally funded Great Plates Program, randomly selected Newman's catering business to provide fresh meals to isolated seniors at home.  
Despite being asked to sign a one-month contract with no guarantee of how many seniors she'd serve, Newman took the job partly to stay afloat until office spaces are used again. But Newman is thankful for the program which now contracts her to provide three meals to 53 seniors every day, delivering in Daly City, South San Francisco and Brisbane. 
And in November, Newman was also awarded a $10,000 small business grant funded by the county through federal Coronavirus Aid, Relief, and Economic Security Act funds. Newman applied for the assistance in April through the San Mateo County Strong Fund but was approved during a second round of grants being managed by the Renaissance Entrepreneurship Center, a business advisory agency. 
Happily surprised to receive the grant, Newman said the funds will be used to help maintain her three-person team and pay rent once the Great Plates Program is discontinued, noting she's still operating in a deficit. 
"After the 28 years I've had my business to build up, it feels like I'm doing a startup again. We all just have to hang in there," she said.  
Employees working from home rather than commuting to the office has also been a hard hit to the auto repair industry, said Berryman, the owner of Adna's Automotive Repair in Burlingame. While increased traffic and car jams are a frustration to most, those fixing vehicles know cars on the move will be needing repairs soon.
"We unfortunately need cars to break down but for that to happen cars need to be on the road," he said. "If they don't drive, they don't need repairs." 
Immediately after the state's initial shelter-in-place order was announced in March, Berryman said calls to his shop ended completely and after a few months he was still only getting a job a day. To stay open, he was forced to lay off his one employee and completed the jobs alone. 
Having been in ownership since 2006, Berryman said the 2008 recession proved lucrative for the industry as people opted to repair their old cars instead of buying new ones. But nothing could have prepared him for this economic downturn, he said. 
"Early on people misrepresented what this was going to be," said Berryman. "Seeing what the first lockdown did, I'm just grateful to still be in business compared to others. My customers' businesses have closed. Restaurants are closed. It's not just me." 
A federal Paycheck Protection Program loan allowed him to rehire his employee while his minimal revenue covered other overhead costs and, in November, he was approved for a $10,000 county grant. The assistance won't cover all of Berryman's $23,000 monthly expenses, but it helps, he said. 
"It's that little extra breathing room," said Berryman. "A glimmer of hope." 
Berryman is also hopeful for a second wave of federal support but said many in the industry are reluctant to take on massive amounts of debt. At 42 years old, he said he's young enough to work down the $100,000 he currently owes, opting to do so rather than work in another struggling shop. 
"I'm young enough to ride this out in time," said Berryman. "That's the hope that keeps me wanting to keep going. In that sense, it's more my control of my own destiny." 
Similarly, Makinya Ward, the founder and CEO of Kids Konnect preschool, said closing was out of the question. With five locations across San Mateo and Alameda counties, Ward said, "This is my dream and things will get better. I have to believe that." 
Early on in the pandemic, fear and uncertainty drove many parents to pull their children from the programs and for some, working from home allowed them to care for their children instead. Then the state released guidelines reducing the number of children many centers and child care homes could have in their care. Currently, Ward said, Kids Konnect is operating below its permitted capacity, serving 107 of the 162 children it's allowed. 
Still, Ward has had to maintain high levels of staffing to ensure the same employees care for each cohort of 16 children and the rooms, toys and other touched items are routinely disinfected, another expense on top of rent. Thankfully, Ward said, despite the three San Mateo County locations in Redwood City, San Mateo and Pacifica falling short of permitted enrollment, the two Alameda County locations in San Leandro and Oakland have remained at or near capacity, assisting the others in staying open.  
"If we only had San Mateo or Redwood City, there's no way we could have stayed open," said Ward, suggesting more Alameda County parents perform essential in-person work while San Mateo County jobs may allow parents to go more remote. 
After applying for dozens of grants and loans, Ward said she received two forms of assistance, a PPP loan and a $55,000 grant from the San Mateo County Child Care Relief Fund. The multi-agency initiative was partly funded by $4.5 million of CARES Act funds through the Board of Supervisors and has provided 287 child care programs with assistance. 
Ward, surprised by how quickly her application was approved and the funds distributed, said she was thankful for the assistance. Because of the grant, she was able to cover costs at the Redwood City location which was launched in January of this year, instead of borrowing from the other locations. 
"The sense of community is really strong and I'm very fortunate to have centers in San Mateo County," said Ward, a self proclaimed optimist. "The families, the cities, everyone has just been so aware of what's going on and doing their best to help."