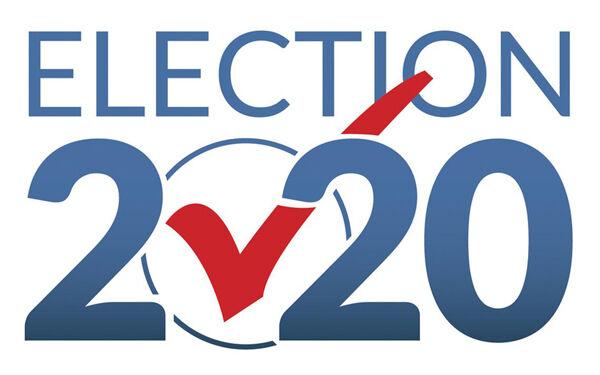 More than a week after Election Day, updated results from Wednesday night provided more clarity for who will be sitting on various governing bodies across San Mateo County, though multiple newcomers have held onto early leads with a total so far of 82.2% voter turnout and an estimated 10,000 ballots left to count.  
The latest result from the county Elections Office shows about 21,000 ballots were counted from Monday to yesterday. In that count, a few close races seem to have solidified. In Redwood City's District 3, Lissette Espinoza-Garnica, a social justice advocate, has won with her lead now extended by 180 votes over incumbent Janet Borgens, according to the latest semi-official results with the San Mateo County Elections Office.
Extending his lead to 246 votes over incumbent Richard Garbarino to represent District 4 on the South San Francisco City Council, newcomer James Coleman has also won.
A tight race for a seat on the Millbrae City Council got even tighter with restaurateur You You Xue, getting 4,597 votes, or 18.95%, and small business owner Anders Fung, receiving 4,587 votes, or 18.91% — a difference of a mere 10 votes which was at 29 on Monday, according to results. Incumbents Gina Papan and Ann Schneider were sent back to council by voters.
Patrick Sullivan spread his lead over Foster City incumbent Mayor Catherine Mahanpour to 587 votes essentially guaranteeing his victory. Incumbents Sam Hindi and Jon Froomin reclaimed their seats while businesswoman Latisa Brooks trailed in fifth place. 
The fate of Measure Y, a San Mateo initiative aiming to extend the citywide 55-foot height limit and 50-unit-per-acre density limit, is still not completely decided but it appears it might just fall short of passage. While it was 122 votes away from passage Monday, that number is now 74.
Michael Salazar, an incumbent San Bruno councilman, retained his seat but the race for the second available seat tightened with the vote count between Planning Commissioner Tom Hamilton and Realtor Stephan Marshall at 92, down from 109 on Monday, according to the results.
With two seats up for grabs on the Belmont City Council, incumbent Davina Hurt will return to the council and the vote count between appointed incumbent Tom McCune and firefighter Ken Loo tightened from 445 to 403, which will be nearly impossible to make up with the ballots left to count. That means McCune will return to council.
In the race for Sequoia Union High School District Trustee Area C, challenger Rich Ginn's lead over incumbent Georgia Jack extended from 851 votes to 1,002, all but assuring his victory.
In the race for the San Bruno Park Elementary School District Board of Trustees, incumbent Jennifer Blanco secured one of two seats and Andriana Shea extended her lead over Bryan Vander Lugt from 256 votes to 305 votes, all but assuring her a seat on the board.
As of 4:30 p.m. Nov. 9, the county Elections Office has received 363,989 ballots, of which, 334,311 were vote-by-mail ballots and 29,678 vote center ballots. The next set of results will be released at 4:30 p.m. Wednesday, Nov. 13, with other results released every few days. The election results will be certified Dec. 3.