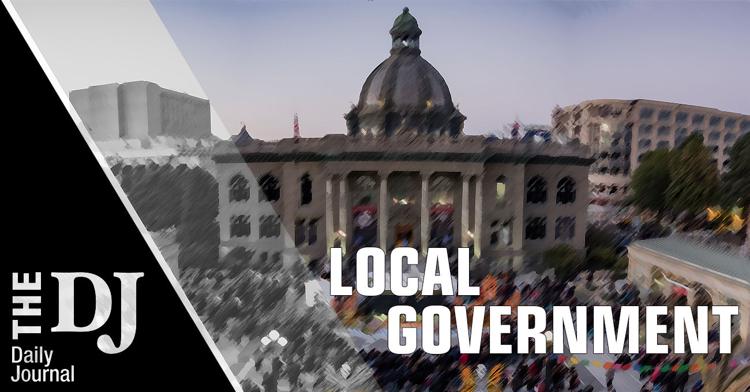 Officials appeared frustrated attempting to balance the divergent visions of multiple transit agencies competing for the limited space around a Millbrae train station which is also targeted for sweeping redevelopment.
Millbrae councilmembers expressed their dismay during a study session scoping plans for a high-speed rail stop as well as Caltrain's growing ridership, while also eyeing future access routes to the station.
The source of the discontent shared by councilmembers stemmed from a piecemeal communication process by which each agency shared separate concepts for the station with limited coordination.
"We want to make this work and we feel Millbrae is very special and you haven't made us feel special," said Councilwoman Annie Oliva, according to video of the Tuesday, July 23, meeting.
Though the sentiment was directed to Boris Lipkin, Northern California regional director for the High-Speed Rail Authority who was detailing his agency's plans for serving the Peninsula, similar notes carried over to other transportation services.
Millbrae officials are attempting to design a train station which can accommodate high-speed rail services, Caltrain as well as BART while leaving adequate room nearby for massive transit-oriented development projects.
City Manager Tom Williams illustrated the effort as an attempt to stuff an oversized waist into a skinny pair of jeans, posing a weighty challenge for officials who seemingly feel ignored by partner agencies.
Calling for enhanced collaboration, Mayor Wayne Lee said he wanted further discussion among all the transit agencies and city officials to craft a comprehensive roadmap for the site.
"We really need to sit together as partners and get this right," he said.
Not all perspectives were expressed so diplomatically, as some councilmembers passionately disapproved of plans for the station — most notably regarding those from the High-Speed Rail Authority.
For her part, Councilwoman Gina Papan vigorously implored Lipkin to direct his agency to build a subterranean station, which she considered the only viable format to work for Millbrae.
"That station needs to be underground, there is no other way it is going to work," she said.
Lipkin said Papan's vision is impractical, as the agency largely abandoned previous plans for an underground station once it was determined tracks would be shared with Caltrain.
Councilwoman Ann Schneider also passionately expressed her frustration with the agency, largely surrounding a perceived lack of communication.
"You haven't listened to us, and you have treated us as if anything can go here," she said.
Considering the significant investment targeting the area, Vice Mayor Reuben Holober said he was displeased with high-speed rail's plans showing a station infringing on land already approved for development.
"I want high-speed rail to work out for Millbrae. I think it would bring a lot to the community. But the way it is currently designed, I don't think it is acceptable," he said.
Lipkin said his agency's station designs are only in their formative stages, and that more refinement will occur as plans take greater shape. Before such development occurs though, he agreed more discussion with Millbrae officials is in order.
"What I'm taking away from tonight is that we need more engagement," he said. "We need to be talking to you more than we have."
Regarding the Caltrain business plan, officials examined a forecast showing ridership growing over the coming years and ramping up competition for the limited available space at the station.
Schneider also expressed her frustrations with the difficulties faced by officials seeking to meet with colleagues at Caltrain to discuss the future of the site. Papan shared a similar sentiment, with some optimism the issues could be smoothed out over the coming months.
"We have work to do and we will work with you on that, but everybody talks around everybody else," she said.
Ridership growth will impact the ability for travelers and residents to reach the station, which was studied in a recent survey of nearly 575 train riders at the station by a consultant hired to study accessibility.
The survey will eventually give way to findings and recommendations for infrastructure design at the station, but officials took issue with the process for collecting feedback.
Papan questioned whether polling train riders in the summer when many families are on vacation was a truly representative slice of the population, while calling for further outreach later in the fall when more people rely on the train.
"We have a station access plan which is not appropriate because of the timing," she said.
Other officials defended the process though, suggesting nearly 600 riders polled was suitable to establish a representative segment of the population. With inquiries about the findings though, councilmembers requested another discussion vetting the survey questions and more details around the issue.
In all, Lee asked for a deeper look at the variety of issues addressed during the study session, suggesting the station is essential to the city and surrounding area's development.
"I think we can get to a win-win, but it will take getting to the table more often," he said.