The Half Moon Bay City Council remains dedicated to implementing stricter electric reach codes but has made changes to its proposed ordinance to remove requirements residents would have to replace broken gas appliances with electric ones after concerns were made known.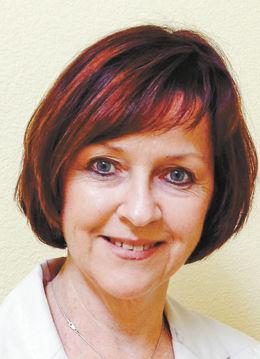 "I'm considering a very big law tonight, which I intend to pursue, but parts of it make sense now, and parts of it make sense with a little more work and a little more education," Vice Mayor Debbie Ruddock said.
At its Nov. 16 meeting, the City Council discussed introducing a building electrification ordinance for stricter code requirements but instead made several changes to the ordinance. It decided to have staff come back with the revised changes for a second first reading Dec. 7.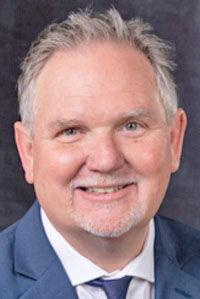 A future ordinance would require electrification of all new residential and non-residential buildings 30 days after ordinance adoption and a phase-out of gas service and installation of new gas meters by 2045, according to Public Works Director John Doughty. Other provisions include prohibiting converting existing all-electric non-residential buildings to mixed-fuel buildings. Major remodels of residential and non-residential buildings must be fully electrified starting 2025.
The city plans to adopt stricter codes to reduce greenhouse gas emissions and reach carbon neutrality by 2045 to fight climate change. Building energy in 2017 accounted for 48% of greenhouse gas emissions generated within city limits, with 80% of those emissions due to fuel gas, namely natural gas, in buildings, staff said. Half Moon Bay has projected a 16% reduction in greenhouse gas emissions by 2030 with the proposed ordinance.
Doughty said of the broader policy direction, most of the details remain similar. The significant primary revision the council made was to remove the burnout provisions of the ordinance. The ordinance had previously required that any time an appliance is replaced for voluntary upgrade or end of life within a residential or non-residential building, it must be replaced with an electric equivalent. Now, if someone's stove or water heater burns out in the months following potential adoption, they would not have to replace it with an electric alternative. Doughty said the council majority thought there would be a chance to revisit and re-evaluate that policy option later. Doughty noted the city plans to have a climate adaptation plan complete with an annual review. He said the review would be a logical time to address issues of transportation and electrification.
"There is hope that the incentives package and the marketplace will come around and make it easier to accept the burnout provision down the road," Doughty said.
Doughty said if certain remodels are made to residential or mixed-use buildings in a fuel gas appliance area, it would be required to go to electric. For example, if someone gutted their kitchen or areas with gas appliances, it must go electric. However, Doughty said staff is working on language to clarify that changing a stove would be different than a remodel requiring an electric switch.
Certain exemptions to the ordinance are available for owners or occupants in Pacific Gas and Electric income-qualified CARE or FERA Programs until 2027. Existing commercial greenhouses are exempt from the provisions until 2030. Propane use outside of the building envelope is as well, while mobile homes are exempt from all provisions.
"I think that my sense is that the major policy questions have been fairly well refined, and my sense is the council would like to introduce it. There is still an opportunity for community input," Doughty said.
At the Nov. 16 meeting, dozens of residents expressed concerns about costs, the lack of subsidies or funding available to help residents transition, and how some electric appliances did not work as well as other gas-powered ones, which could be a factor during power outages. Some people argued the city needs stricter reach codes to reduce climate change and protect the environment amid wildfires and rising sea levels.
Councilmember Joaquin Jimenez was worried about how vulnerable communities and groups like the elderly would deal with the cost of new retrofits, potentially losing their homes because of the added costs. He noted many homes very built decades or even a century ago.
"Forcing our community to go all electrical at this time, especially for the ones on a fixed income, I'm not OK with that," Jimenez said.
Councilmember Deborah Penrose stressed how urgent it was to implement policy now to help future generations.
"What is really critical is we get on it. We do everything we can to fight the thing that is going to kill our grandchildren if we don't get on it," Penrose said. "Every day we don't do something about it is a day lost."
People can go to half-moon-bay.ca.us/761/Building-Electrification to learn more information about the ordinance. The ordinance would go into effect 30 days after the second reading in late January. The public still has the chance to comment on the ordinance at a Dec. 7 meeting.
(650) 344-5200 ext. 102