A development team picked to construct a seven-story building with affordable housing and room for retail and the nonprofit Self-Help for the Elderly on the city-owned parking lot behind Talbot's downtown is aiming to also include the former toy store and other retail locations on the whole block.
The San Mateo City Council selected the Prometheus, Harvest Properties and Alta Housing bid to negotiate for redevelopment at the former Talbot's parking lot at East Fourth and South Railroad avenues.
"What we arrived at and selected was an incredibly creative way of providing diverse levels of affordable housing with a refreshing dedication to also keeping the retail affordable and showing a strong desire to keeping this area vibrant," Councilmember Diane Papan said.
At its July 19 meeting, the council decided to enter into an exclusive negotiating agreement and also reject other proposals submitted for Talbot's parking lot site and the Ravioli House parking lot site at 308 E. Fifth Ave. The city declared the properties surplus land in January, and it received inquiries about the 57-space lot behind the former Talbot's store and the 40-space Ravioli House off of B Street between Fifth and Sixth avenues.
The city received four proposals, with the other three rejected from West Development Ventures, MidPen Housing, Mercy Housing. The West Development Ventures joint proposal was for both the Talbot's and Ravioli House sites to create 17 affordable units. The Ravioli House lot will retain its current use, and staff will evaluate potential rezoning through the General Plan process. The city reviewed proposals at its June 21 closed session meeting.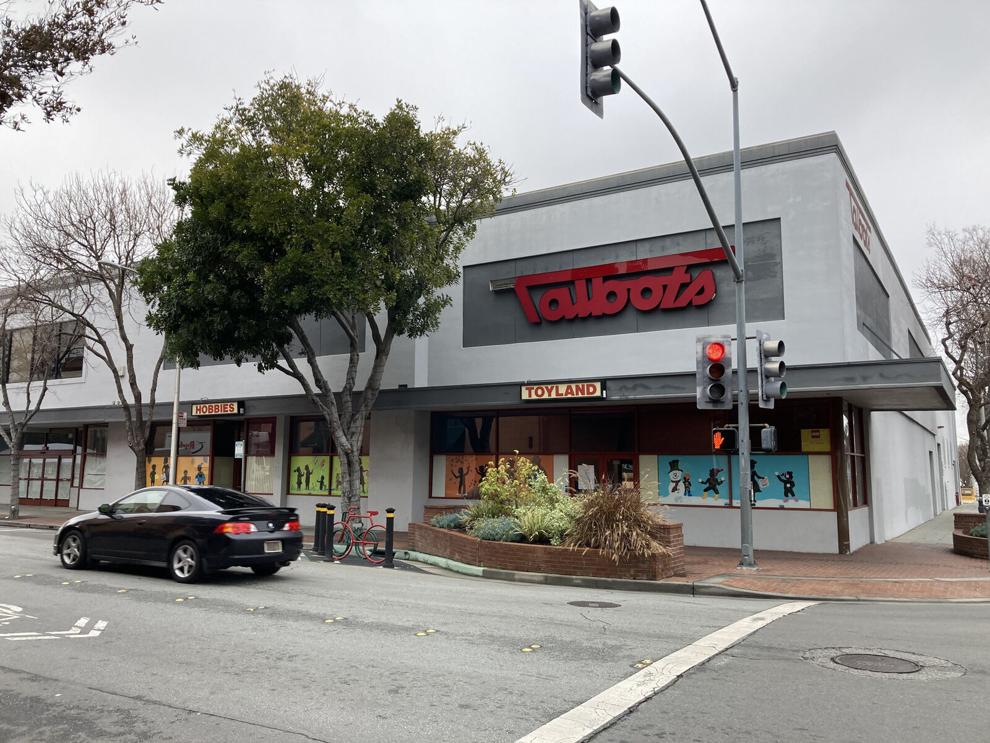 The council requested the proposal be 100% affordable housing with a mix of unit sizes, seven stories, ground floor space of around 5,000 square feet and information about finances.
The Talbot's parking lot is small and has adjacent land containing one-story retail buildings. The Prometheus, Harvest Properties and Alta Housing proposal is in contract for the former Talbot's store property and is working to acquire the other two properties on the block, a staff report said. The additional parcels could provide more housing units and parking spaces.
As it stands, according to a letter to the city from the proposed developers, the lot will feature 52 to 54 units ranging in size from studios to three-bedroom units. There would be 12 studio units, 11 one-bedroom units, 14 two-bed units and 15 three-bed units. The proposal envisions providing space to house Self-Help for the Elderly on the ground floor, with approximately 5,000 square feet of ground-floor community-serving space. Self-Help for the Elderly is currently located in the Central Park Recreation Center. The second floor would provide 1,500 square feet of indoor space and 2,500 square feet of outdoor space. Around 90 total parking stalls are proposed across the site. The development would provide units ranging from 30% to 80% area median income with an average income level of approximately 43%.
Approximately $2 million in city affordable housing funding will support project financing, and the city will offer a long-term ground lease.
San Mateo staff will bring back the exclusive negotiating agreement for council approval in September.
Deputy Mayor Rick Bonilla said he was pleased the Prometheus, Harvest Properties and Alta Housing proposal is in talks with the San Mateo Building and Construction Trades Council about the opportunity of a project labor agreement.
"I completely concur with staff's recommendation on this project to negotiate exclusively with the Prometheus, Harvest, Alta team [and] to reject all other bids," Bonilla said.
Councilwoman Amourence Lee lauded the project as a unique opportunity to build new community assets for the long term and would create more affordable housing. She was impressed with the project partner's interest in subsidizing retail space and Self-Help for the Elderly.
"For me, this is such a win across the board, and I think it's going to be a project that we will all be very proud of," Lee said.
Mayor Eric Rodriguez said many residents talk to him about the need to have a lively downtown, similar to Redwood City. He believes it will be a help small businesses and ensure less reliance on businesses downtown for customers.
"This is how we get our downtown to be lively," Rodriguez said. "By bringing more residents living in downtown."
(650) 344-5200 ext. 102