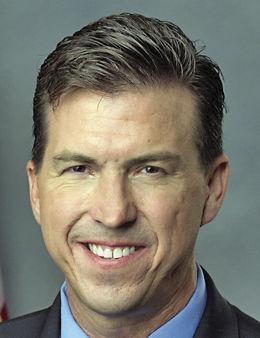 Limited facilities, anemic revenue streams and a maze of regulations are some of the challenges San Mateo County child care providers face in making a sought-after resource available to Peninsula families.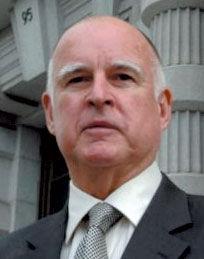 They're also the target of two bills aimed at easing the administrative burden on child care providers and increasing access to state preschool programs that cleared the Assembly floor Wednesday and are headed to Gov. Jerry Brown's desk for his signature.
Authored by Assemblyman Kevin Mullin, D-South San Francisco, Assembly Bill 605 and Assembly Bill 2626 are set to simplify the licensing process child care providers must follow and expand eligibility criteria for children who can be served by state preschool programs, respectively.
By drafting bills designed to help address the shortage of child care across the state and especially in high-cost areas like San Mateo County, Mullin is hoping the effort boosts the availability of a resource that can improve the quality of life for a community's residents.
"Child care availability is an important piece of community infrastructure that can have a positive impact on workforce issues, like recruitment, work-life balance, absenteeism, employee retention and productivity," he said in a press release.
David Fleishman, executive director of the Child Care Coordinating Council, or 4Cs, commended the bills for making meaningful progress on meeting family needs while considering the bureaucratic structure surrounding child care resources provided in the state.
By expanding the income eligibility threshold for families seeking state preschool and other early childhood education opportunities, extending the time they can receive services once they are deemed eligible and ensuring staff development opportunities are included state-sponsored child care programs, AB 2626 has the potential to give more equitable access to state child care programs, explained Fleishman.
Fleishman and Nirmala Dillman, who represents the San Mateo County Office of Education as a coordinator of the Child Care Partnership Council, have been shaping the first pilot program in the state aimed at designing eligibility requirements for state preschools that were more responsive to the needs of San Mateo County residents. Because of the high cost of living in the county, Fleishman said state thresholds for median income don't always capture those in the county who could benefit from state services.
Fleishman and Dillman have seen 12 other counties in the state follow in the county's footsteps to advocate for pilot programs affording them local flexibility to design eligibility requirements for state preschools. In applying many of the exceptions tested in the 13 pilot programs to families and providers across the state, the bill is expected to similarly increase access to early learning and child care programs for residents in the rest of the state's 58 counties, he said.
"We know that families need care," he said. "It's a hardship when they need care and they want care and it's not around."
Dillman also looked to AB 605, which would create a single integrated license for child care centers, to ease the administrative burden providers face and, in turn, boost the number of options families have when making decisions about their children's care.
Because child care providers are currently required to apply for separate licenses depending on the age range of the children they serve, Dillman said they may have to apply for several licenses to provide care for children of various ages since different licenses are required for infants under the age of 2, children between 2 years of age and first-grade and school-age children under 13.
By simplifying the licensing process for child care centers and maintaining the existing caregiver qualifications and staffing ratios, AB 605 is set to cut down on the administrative work and number of inspections child care providers have to make time for and also make it easier for them to make decisions on whether they should expand their services to include children in other age ranges.
"They don't need to stop everything and apply for a whole new license and start all over again," she said.
With a growing need for infant and toddler child care, which is also among the most expensive care to provide, Dillman was encouraged by the effort to remove any unnecessary burdens providers face.
Fleishman also voiced support for the AB 605 as a way of opening up more economic options for child care providers, who already contend with a workforce shortage, as well as families with children of different ages. He has noticed growing awareness of the importance of high-quality child care and how it can shape a child's trajectory, and pegged the bill as a critical step in supporting families and children much earlier in their lives.
"This will make a big difference in serving kids with continuity, serving families in a way that makes more sense for them and helping the field stay afloat," he said.