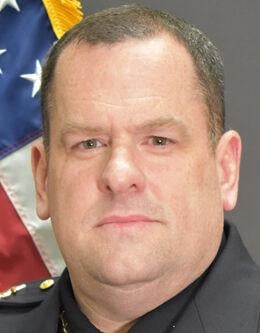 Analysis of San Mateo police data has found Black and Latino people are disproportionally more likely to be arrested or have use-of-force interactions compared to white people, with law enforcement leaders acknowledging more must be done and community leaders pushing for substantial change.
"As far as the data itself, I think it's a great start. It kind of scratches the surface on what we are talking about," San Mateo Police Chief Ed Barberini, acknowledging there was bias in policing.
Researcher Andrew Skelton, a Stanford master's candidate, and Magnus Lofstrom, Public Policy Institute of California policy director, presented data from the San Mateo Police Department about disparities in interactions around arrests and use of force. The data found Black and Latino people from San Mateo face higher arrest rates than white people from San Mateo. The arrest rate for Black people is 5.22 times more, while the Latino rate is 3.34 more. Data from the San Mateo police of all use-of-force incidents also found that Black and Latino people faced a disproportionate number of incidents compared to their share of the population. Skelton said the process of getting data was hard and required help from Mayor Rick Bonilla. He noted the data provided by the San Mateo Police Department was helpful but limited, noting it took more than a year to get data needed despite repeated requests. Some of the data he wanted was only sent a few weeks ago. Barberini apologized it took so long to get the data from his department and wanted to be better moving forward.
The data presentation occurred at a Dec. 6 event hosted by Thrive Alliance of San Mateo County and Peninsula Family Service, focusing on racial disparities in policing in San Mateo and San Mateo County. It explored arrest and use-of-force police data in San Mateo and is the first of two meetings. It included a conversation with the researchers, law enforcement and community activists, followed by a public question and answer period. Participants included Skelton; Barberini; San Mateo County Sheriff Carlos Bolanos; Kate Hiester, San Mateo director for Fresh Lifelines for Youth, a nonprofit serving youth impacted by the justice system; and Shara Watkins, a San Mateo-Foster City School District trustee. Malissa Netane-Jones from the Peninsula Conflict Resolution Center moderated the event.
Bolanos pushed back against making a conclusion based on the data and wanted more context. He acknowledged bias in policing but said it did not automatically explain data findings.
"I think data requires much more analysis before I believe we should just jump to the worst possible conclusion," Bolanos said.
Watkins said law enforcement agencies should gather data and interpret it to improve practices and community services.
"When I think of Sheriff Bolanos saying it doesn't tell us the why, that should be the work the Sheriff's Office and our police departments are doing, looking at this data and determining why and how to make it better," Watkins said.
Barberini highlighted San Mateo police programs in place to try and help communities and reduce bias but noted it will always need help from the community to make changes. He mentioned the department's data transparency page launched this year that provides policing data on reports and arrests, traffic collisions and various crimes.
"We can't do it by ourselves. We need partnerships with the community. We need partnerships with other stakeholders to effectively address this issue," Barberini said.
While both agencies had programs in place, Watkins said it was not working for everyone and did not build trust in the community. Instead, it was on the police department and Sheriff's Office to build bridges and do something new and different to ensure different experiences. She said it was unpopular and unsafe to question law enforcement, noting she experienced harassment and threats regarding the decision to dissolve the school resource officer program in her district in 2020.
"It's on you as leading law enforcement and allies in this work to make those adjustments and make it OK to question the system. Make it OK to have these conversations, make it OK for people to say what's not working for them, and to really show both in words and in actions that we are going to do something different," Watkins said.
Hiester highlighted that many young people feel harassed and unfairly targeted for overpolicing and aligned with the data. She said there was a movement toward rethinking who should be leading public safety work and how resources should be deployed, citing examples in Oakland and Sacramento.
"I agree, this can't solely be done by law enforcement, and perhaps shouldn't even be led necessarily by law enforcement if we want to build a holistic sense of public safety," Hiester said.
Lofstrom said improvement in experiences would likely require work outside the criminal justice system.
"It is recognizing that we are dealing with broader issues here, and to some extent, what we are seeing in the criminal justice system, whether it's policing or other parts of the system, is more of a symptom of the broader problem," Lofstrom said.