The Southern Oregon University softball program has created a pipeline of players that connects right here to the Peninsula. Over the last four seasons, six College of San Mateo Bulldogs have made their way to the campus in Ashland, Oregon.
This season, three athletes from CSM joined the Raiders' program: Allie Stines (Capuchino), Lauren Quirke (Hillsdale) and Morgan Jones (Half Moon Bay).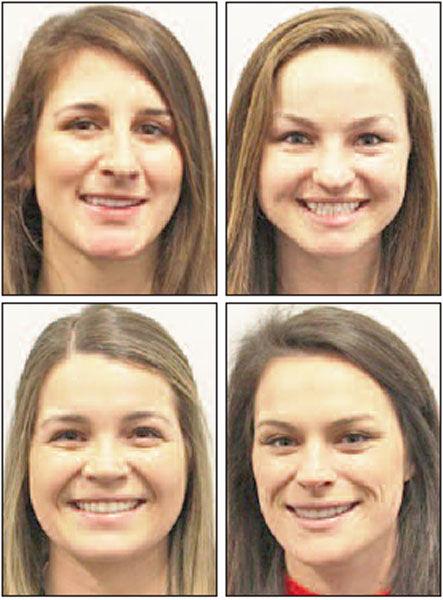 Stines described it as, "a cool community to be a part of and we instantly felt at home."
After coming close the last couple years, this CSM contingent helped Southern Oregon to the NAIA national championship in 2019.
And Stines and Quirke had a major hand in winning the championship. Stines received first-team All-American honors with a .400 batting average and striking out only twice in her junior season. As a sophomore at CSM, she was selected as an National Fastpitch Coaches Association All-American, the Northern California Player of the Year, the Coast Conference Player of the Year, and an All-State tournament team performer. She finished that season with an .465 batting average and a .531 on-base percentage, and didn't strike out in 179 plate appearances.
Quirke's junior year was highlighted by winning Most Valuable Player of the national tournament, batting .467 with six RBIs, four runs scored, two doubles and a triple in five games. As a sophomore at CSM, she ranked as an NFCA All-American with all-state, all-conference and all-state tournament team selections. At the plate she averaged a team-best .490. As a pitcher, she went 16-2 with a 1.96 ERA and 79 strikeouts in 121.1 innings pitched, making 16 starts and 15 relief appearances.
Jones went nine consecutive appearances without allowing an earned run to help the Raiders to the Cascade Conference title, a span of 19 innings in her first year at SOU. Her sophomore year with CSM, she posted a 15-7 record with a 3.52 ERA in 57.2 innings pitched, and as a freshman went 21-2 with a 1.67 ERA, 58 strikeouts and six complete games in 134.1 innings and was named conference Pitcher of the Year and an all-state performer.
Stines and Quirke had become a package deal starting in 2014 when they played for the NorCal Blitz travel team. After facing off against each other in high school, Stines was set on CSM, but it took Quirke a little bit of time to join her. Quirke loved the program at CSM, but wanted to go off to another state right out of high school which was the reason why it took some convincing for her to stay in the Bay Area.
Stines laughed and said, "It took some convincing for Lauren to come to CSM with me. She wanted to go to a random school far away and I wasn't having that plan. I eventually got her to agree to stick around with me for a few more years."
Former CSM players — pitcher Lacie Crawford and second baseman Kayleen Smith — started the CSM pipeline back in 2016. Smith was a first-team All-Cascade Conference and NAIA All-West Region selection. She was also the NAIA Golden Spikes award winner for leading the nation in stolen bases with 45, which also broke a school record.
They started this new era of players that made a huge impact on the program and made sure it stuck. The next season, Half Moon Bay's Harlee Donovan followed in their footsteps and soon became an essential part of the program, leading the Raiders to a pair of NAIA runner-up finishes. Over her two-year career with Southern Oregon, Donovan averaged a .372 batting average, with 11.5 home runs and 70 RBIs being named NAIA National Softball Player of the Year 2018. She's now as assistant coach of the SOU softball program.
Stines said, "Harlee was always someone I looked up too growing up in the Bay. I learned her ways and she gave me insight … she would talk to us about things that she would struggle with as a player and it meant a lot. ... Whether she wants to admit it or not, she was a huge part of our winnings this year."
Now Stines and Quirke hope to leave their own mark heading into their senior year, which will be their last season playing at a competitive level.
Quirke said, "It's bittersweet, I'm excited to finish it with Allie."
Added Stines: "I can't believe that this is the end of our careers. ... I am looking at it as an end of the chapter because neither of us will ever stop playing. We have done it all and the quote of leaving it all on the field is what allows us to move on to bigger things."
With them already taking the national title for their first year competing in the NAIA looking into next season, Stines said, "It's our last year and we already did the damn thing [championships], so we are really going for it. Grind it out. Softball has been our lives for so long, we want to stay focused for our last year."
Quirke agreed and said, "We will check each other when need be, we have no problem with that."