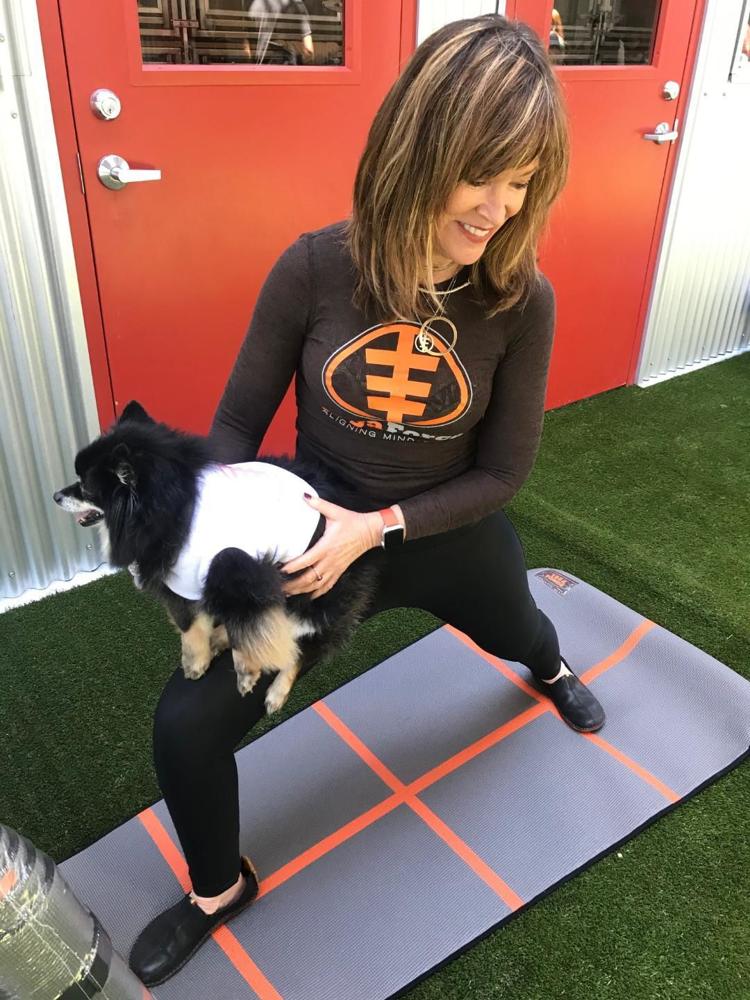 In the billion-dollar health and wellness industry, Annie Appleby is at the top of her field. A creative lifestyle designer with expertise in trend-spotting, development, marketing and sales, Appleby has long applied her myriad talents to the world of yoga.
She founded her company, YogaForce®, in the mid-90s— it now includes a client list of CEOs, directors, actors, writers, and sports icons. Appleby's teaching philosophy focuses on the benefits of improved strength, posture, and alignment, both to create a leaner appearance and to reduce the risk of injury.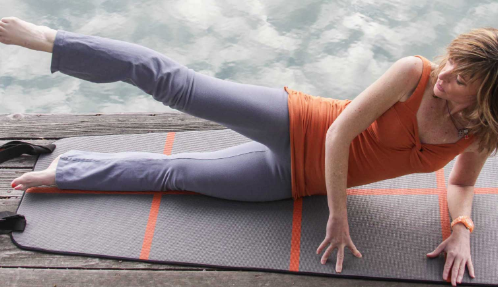 In 2005, Appleby invented and patented the YogaForce A-Line Mat, an eco- friendly mat designed to help users correct alignment and properly achieve yoga, Pilates, and core-strength positions. The YogaForce A-Line Mat is also used as a rehabilitation tool, helping people to recover from accidents or other injuries. It is endorsed by the American College of Sports Medicine and by Dr. Andrew Weil.
The A-Line Mat is available at yogaforce.com,
https://www.hsn.com/products/yogaforce-a-line-mat/8419749?query=8419749&isSuggested=true
luxury spas, hotels, and retailers. It has been seen on television shows such as "The Big Bang
Theory," and Appleby has demonstrated its use on MTV, "The Tonight Show", ABC News, "Nat Geo WILD," Dutch Television, Telemundo and "If Only", an online regional guide for lifestyle experiences. Many of these appearances have also featured Annie's beloved Pomeranian, Madison, with whom she teaches her signature DogaByYogaForce. Her mat has garnered attention from leading publications, including Time Magazine, The New York Times, Los Angeles Times, The Wall Street Journal, The Yoga Journal, and Health magazine.
Appleby has spoken on a panel for UC Berkeley's renowned sociology program about how to effectively use sociology in business. A survivor of skin cancer, Appleby is a certified spokesperson for American Bone Health and a SPOTLighter for the American Academy of Dermatology. YogaForce has also partnered with AT&T Women's Conference, Johnson & Johnson, The Skin Cancer Foundation, Stand Up to Cancer and the San Francisco Giants, among other companies.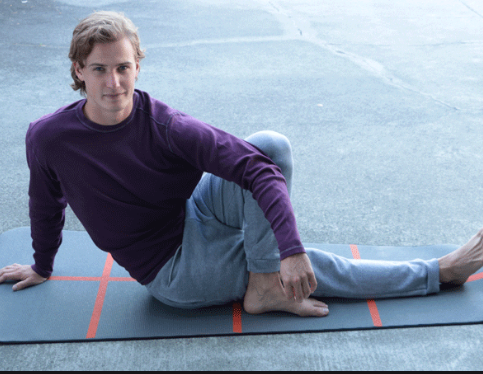 Appleby resides in Burlingame, California, where she teaches classes privately. Additionally, Annie travels within the United States and internationally for teaching engagements. To book a class or to purchase a YogaForce A-Line Mat, contact annie@YogaForce.com or (323) 309-8808.
Annie is working on a few TV shows in 2020. Stay tuned at yogaforce.com.