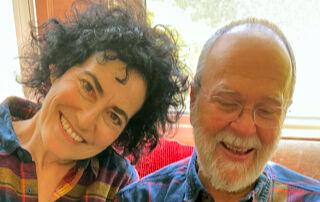 Ninety years ago, a Chinese family purchased a modest home at the furthest edge of Burlingame Avenue, on the outskirts of town near the Bayshore Highway. A police judge and councilman who lived nearby circulated a petition around the neighborhood, in an unsuccessful attempt to convince neighbors that the Chinese didn't belong here.
But several residents already knew the family from the restaurant they ran in town, and defended them as good, honest citizens who had the right to live and own property in Burlingame.
The family's descendants still live in Burlingame alongside scores of other immigrants, many of whom worked hard as house cleaners and gardeners, eventually purchasing modest homes. They helped contribute to the rich and diverse community fabric that has helped to make Burlingame so desirable.
Though no city is devoid of racist individuals, Burlingame has proven itself as a city of open arms.
With the area's origins as a leafy enclave for East Coast and San Francisco elite in search of sunshine, Burlingame has nonetheless offered a multitude of residential opportunities for people of modest means for literally decades. More than half of Burlingame residents are renters, many by choice.
Moreover, the city, with full participation of affordable housing advocates, has recently rezoned large swaths of our city near BART and Caltrain stations, where a number of housing projects are already in various phases of construction — many with affordable units.
Therefore, it is with great disappointment to hear over and over again from a handful of self-proclaimed experts on zoning and racism as they mindlessly criticize both Burlingame residents and Burlingame leadership as privileged racist-elitists.
Somehow, the mere fact of owning a single-family home that most of us worked very hard to acquire has become ground-zero as the source of the "housing crisis" and we are all being labeled as privileged-elitists.
This absurdity comes from the same politicians who are actually responsible for the general lack of housing in the first place.
You have neglected the funding of public transportation for decades. It is here where you could have made a difference, rather than meddling in each city's zoning affairs.
Our transit system is totally ineffective for real commuters, yet thoughtful state decisions backed by appropriate funding could have made the real difference. We're not talking about the ongoing high-speed rail debacle, either.
Metropolitan areas in the world with effective mass transit systems have effectively developed high density in the metropolitan areas, with expanded housing into the surrounding areas through free market forces.
Convoluted and heavy-handed regulations favored by our politicians cannot possibly achieve the same result, or magically create housing; and so now, the single-family homeowner is the scapegoat.
One of us, Jennifer, remembers the excitement of registering to vote as a proud Democrat while a student at the University of California, Berkeley in the 1980s. Juergen, likewise, registered as a Democrat after obtaining American citizenship in 2004.
But the party is losing us, and others, fast. The plethora of housing bills, including Senate Bill 9, in various phases of consideration, amount to nanny legislation at its very worst. The common thread is the erosion of local control over land-use decisions; by default, this also means diminished community input and participation.
Furthermore, these shortsighted "feel-good" policies are cumulatively contributing to the deforestation of our communities by diminishing, or in many cases, completely eliminating setbacks where trees and hedges have thrived along with the wildlife housed within. This cannot possibly be helpful in the fight against climate change.
The city of Burlingame has been working tirelessly on housing issues for several years and is on target to fulfill the city's Regional Housing Needs Allocation requirements, but the council continues to be badgered by a group claiming the opposite.
Take heed. By pushing your agenda in this thoughtless, tone-deaf manner, your foot soldiers will find more and more Democrats and independents looking for moderate Republicans to better and more genuinely represent their views.
Jennifer and Juergen Pfaff have been residents of the Lyon Hoag neighborhood in Burlingame since 1988. Jennifer has a lifelong passion for Burlingame's trees and is the current president of the Burlingame Historical Society. The views they express here are their own.