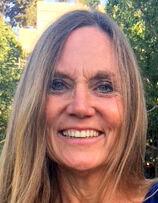 At long last, we are returning to the classroom and the chance for teachers to interact directly with their students, and for our children, to learn not only the basics of education, but those critical lessons of humanity and society that they can learn from each other.
Let's use this return to school as an opportunity to rethink how we educate our children and what we educate them for — to be caring, humane and productive human beings.
Dr. Maria Montessori was nominated for the Nobel Peace Prize on three different occasions in 1949, 1950 and 1951. She was not awarded the prize, but her groundbreaking role as a peace educator is as relevant now as it was 70 years ago. Dr. Montessori drew upon her experiences to create a model of education whose ultimate purpose was, and is, to create peace. She believed that the true purpose of education is peace, and she saw each new generation of children as a renewal of our hope for a more peaceful world.
Today, students are returning to the classroom in a social environment dramatically different than when schools were closed due to the pandemic. As a result of the social movements of the past two years, school districts must now grapple with how best to address topics such as racism, oppression and genocide. The world is riddled with conflict, and it is a wonderful opportunity for schools and educators to address within our socialization institution. Dr. Montessori provided us with a beautiful blueprint for doing just this, beginning with children as young as 3 years of age.
Dr. Montessori created a curriculum known as the cultural curriculum which is rooted in the study of humanity, geography and the interdependence of all living things. Montessori education presents the world from "whole to part" which is a unique presentation. Traditionally, schools begin with the smallest aspect and try to expand as a child's understanding grows. Dr. Montessori sees the child as a piece of a greater whole and calls upon educators to provide the children with BIG impressions about the world and human race in its entirety.
Children in Montessori classrooms begin to learn about the human family and our oneness with the Earth. Children learn to recognize the basic needs of all people while appreciating the diversity of how different cultures satisfy those human needs. The children learn how much they have in common with people in the world, while honoring individual differences. Dr. Montessori's curriculum is a beautifully crafted learning paradigm with a commitment to basic human rights such as freedom, dignity, safety, equitable treatment and a standard of living adequate for health and well-being. Children in Montessori classrooms learn through daily, respectful contexts where the human race is emphasized. The classrooms are founded upon the principles of education and social justice. Montessori education nurtures curiosity and respect for people across all continents, with a continued emphasis on the interconnectedness of all life.
The education world has much to gain from Dr. Montessori's special view of the child and the classrooms we work to create for them. She once wrote that "an education capable of saving humanity is no small undertaking. It involves the spiritual development of man, the enhancement of his value as an individual, and the preparation of young people to understand the times in which they live."
To my fellow educators, our time is now.
Tara E. Valentine currently teaches in a public Montessori school in the San Mateo-Foster City Elementary School District and has been a Montessori teacher for 20 years.