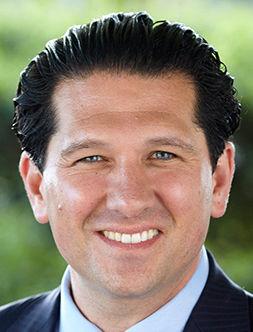 With the start of the college semester comes a flurry of activity. From syllabus day to midterms, a special sort of energy suffuses the hustle and bustle of campus life. Brochures plastered with enthusiastic testimonials and smile-filled photos bespeak bright futures for countless students. And that may very well be so. But these select vignettes paint a utopian veneer atop a stark reality: Students in our community colleges are going hungry.
In a March 2019 survey among students attending 57 of California's 114 community colleges, the Hope Center for College, Community and Justice found that 50 percent of students surveyed experienced food insecurity in the last 30 days. Moreover, the survey also noted that, even with a job and governmental assistance like a Pell Grant, students continue to struggle with food expenses.
Our community colleges in San Mateo County are not immune from this alarming phenomenon. A 2018 survey of Skyline College students found that 31% of students stated that they had skipped a meal or ate less because they lacked money for food.
This is not to say, however, that community college districts have completely turned a blind eye to this issue. Skyline, for one, has long maintained an on-campus food pantry and, more recently, the college's Sparkpoint Center worked with Second Harvest Food Bank to launch the Free Community Market — a weekly farmers' marketlike event that distributes free groceries. Around 225 households were served in the market's first week of opening.
Simply, it is impossible to overstate just how significant such steps are. Nevertheless, as for whether these measures are all that should be taken to confront food insecurity, we are inclined to disagree. On a national scale, it has long been noted that on-campus food pantries often face visibility issues amongst the student body. And there's a social stigma that underlies the usage of such resources, sometimes causing students to forgo their use entirely.
Initiatives like Skyline's Fresh Community Market that take such considerations into account should be duly applauded. However, there's another aspect of the matter that's worthy of further examination: on-campus dining.
Suppose that some students were to receive a small per diem for each day that they are on campus for class, redeemable at their college's cafeteria. This allocation may potentially be the difference between a student passing or failing his/her/their exam.
Neither would such move be entirely without precedent. In the spring of 2016, Santa Monica College launched its FLVR program — an on-campus food program that distributes 50 daily vouchers to students that can be redeemed in the school's cafeteria for $5 worth of food — to rousing approval from students and faculty alike. This is a model that we believe is worth building upon.
Certainly, one may question whether such a voucher program would be necessary if a given college already has an on-campus food pantry. Would the coexistence of these two initiatives be superfluous? Would the costs ultimately outweigh the benefits?
Considering just how serious the matter of food insecurity on community college campuses has become, we venture to say that the enactment of both such programs is necessary. Let's not forget that many community college students have families, jobs and so many other responsibilities. Coupled with demanding coursework, it becomes evident that it's time for us to meet them halfway. Relieving even a small amount of pressure — for such students to have the assurance that a meal is ready for them on-campus — can potentially make a profound difference.
Moreso, not only is the matter of food insecurity on community college campuses being deliberated on a local level, but also on a congressional level. To this end, U.S. Rep. Anna Eshoo, D-Palo Alto, is cosponsoring the Food For Thought Act; most notably, the act establishes a grant program at U.S. Department of Agriculture Food and Nutrition Service for community college campuses to establish free meal programs for eligible students. This dialogue on the national level is certainly vital, but this should not preclude us from taking any immediate steps to confront food insecurity in San Mateo County schools.
It is often said that an education is among the best investments that one can make. By investing in the conditions in which our students learn — cultivating a proper ecosystem that accounts for their basic human needs — we ultimately invest in the flourishing of our future leaders.
David J. Canepa is the San Mateo County supervisor representing District 5 and Maurice Goodman is president of the Board of Trustees for the San Mateo County Community College District.