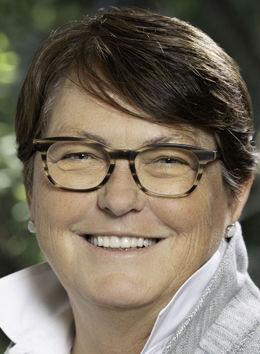 It was 14 months ago when the lawsuit dropped on the mat of Habitat for Humanity's head office. Reading through it, it was clear that our newest project to build 20 affordable family homes in San Mateo County had to be stopped. It was in the crosshairs of local opponents and was heading to court.
Just hours before, the mood was one of excitement, hope and possibility. The entire Habitat family was thrilled to be building more homes in Redwood City and proud to have received wide community support. Only one month earlier, the City Council had unanimously approved the project after hearing from a room full of neighbors who were fully supportive of the need for more affordable homes. We were set to move forward.
The lawsuit cited a 1970s-era law, the California Environmental Quality Act, or CEQA, which lets virtually anyone stop any project, at any time, simply by citing environmental concerns. The claims made were absurd because our environmental impact plans had already been meticulously reviewed and approved.
It was the first time we had been hit by a CEQA lawsuit but, as I spoke with fellow developers, I learned it was a common occurrence for them. They frequently could not afford the extensive delays and escalating costs associated with fighting even a completely baseless lawsuit. Projects are abandoned, or significantly curtailed, dealing another blow to our region's ability to build more affordable homes at a time of extreme crisis.
So pervasive is the threat of legal action — that can come at any moment and on the flimsiest of pretexts — many developers forgo opportunities to build altogether. Use of CEQA in this way worsens the Bay Area's housing crisis and also perpetuates land use segregation by race and class.
Now more than a year later, and with the trial date looming, the case has been settled and the building can proceed. But at what price? Quite apart from the seven figure increase in costs caused by the delay, 20 families have had their chance to move into high quality new homes delayed by more than a year.
In a sense we were lucky. Because of the strong support of Habitat donors — and the invaluable pro-bono counsel of local law firm Holland and Knight — we could go toe to toe with our opponents. I made it clear that we were committed to Redwood City and to local families. We would not give up or be ground down. We are called to our mission on a higher purpose: to build strong families and communities.
It was this commitment that prevailed and we resolved this before going to court.
Full debate is essential to development. Often it can be a lengthy process and sometimes it can be difficult. But it is invaluable because, when agreed, a project commands wide community support and can move forward with confidence. But the cynical way in which affordable housing can be held to ransom by abuse of the CEQA law is unfair and must be revised.
We want an end to duplicative CEQA lawsuits relating to plans that have already completed the environmental review process and received approvals. In fact, we urge the California Legislature to restrict the use of CEQA to those projects that actually could cause harm to the natural environment or public health. We believe those who file should be required to pay costs on frivolous and unwarranted CEQA suits if they lose their cases.
Then we can strike the right balance between protecting our environment and getting housing built for our most essential workers who are being forced out of our region. Because of our supporters — and the resolute backing of leaders in Redwood City — 20 families won't be displaced from our community, 20 families will be able to save for their futures and 20 families will be raising their children with confidence. Twenty families can call Redwood City, home.
Maureen Sedonaen is the CEO of Habitat for Humanity Greater San Francisco.