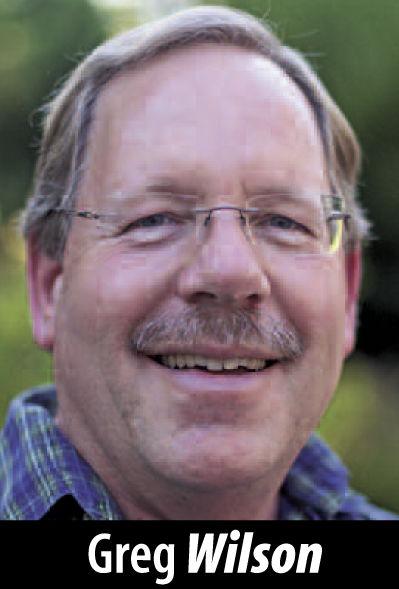 For most of you reading this, that title undoubtedly conjures up Albert Hammond's song "It Never Rains in Southern California." And you probably went on to complete the remainder of the stanza in your heads:
"It never rains in California, but girl, don't they warn ya? It pours, man, it pours."
That line probably doesn't actually refer to the wet stuff that occasionally falls from the sky here. Likely, it came from the proverbial "it never rains, but it pours," referring to when a bad thing is followed by other bad things that make a bad situation worse. But whatever Hammond's true intention, that song has been in my head for the last couple of weeks, thanks to our recent wet weather. Christmas week was particularly rainy, pushing our rainfall and snowfall totals to levels we haven't seen for years. Somewhat paradoxically, although we remain in a drought — San Mateo County is still classified as being in "Severe Drought" by the U.S. Drought Monitor — I spent part of the week heading into Christmas working to protect my home and property from an excess of water.
My wife and I bought our Redwood City house during a four-year dry spell, one in which the amount of rain the Bay Area received was roughly half of normal. While getting to know our new home, I peeked into the crawl space beneath the house. There I discovered what I thought was an abandoned portable sump pump. The pump was caked with mud, but not being conversant with such things — this being our first single-family home — I gave it little thought. Not until about four years later, that is, when the rains returned in earnest and the doors in our house began sticking. Weeks after the rains finally stopped, our front yard remained sopping wet, with water seeping out onto the sidewalk. Not until my wife peeked beneath the house and saw a veritable sea of water did we realize what was going on — and what that sump pump was for.
The professional we turned to for advice gave us the bad news: we had a problem a sump pump alone could not solve. First, we needed to have French drains installed around as much of the house as possible. Then, we needed to have our pier-and-beam foundation worked on; throughout the years, the water beneath the house had caused our concrete piers to move, in many cases separating them from the beams they were meant to support.
French drains are deep trenches dug alongside a house's foundation. A perforated pipe is placed into the trench, which is then filled with gravel or rock. Surface water and groundwater makes its way through the gravel and into the pipe, where it is transported, via an in-ground sump-pump in an underground chamber close to the sidewalk, to the curbside gutter. Our home's downspouts are also connected to this system, enabling rain falling onto our roof to be whisked away to the curbside gutter, and thereby to the city's system of storm drains.
Our French drains and pumps (we now have three) do their job well. Since installing the system, we haven't seen water beneath the house, and the settling issues that caused our doors to stick have not recurred. But the system does require maintenance. Periodically I have to clean the gutters along our eaves. Leaves and other material from nearby trees jams the gutters and downspouts, preventing runoff from our roof from entering the system. Every year or so one of my pumps ceases to work, but that usually just requires cleaning out the chamber in which that pump is located and un-jamming the float switch controlling the pump. Finally, I frequently clear leaves from the storm drain into which our curbside gutters flow, to prevent water from backing up into the street.
I love to watch my pumps working, which they continue to do, off and on, for days after a good rainstorm. However, I regret that I cannot capture and store the thousands of gallons of water I pump yearly for use during our drier months. My system could easily be adapted to capture that water, of course, but that would require installing some very large tanks in my backyard, something I'm reluctant to do. For now, I've settled for two 50-gallon rain barrels — which were half paid for by the county's still-functioning rain barrel rebate program — connected to two of my downspouts.
Not long ago I was doing all I could to conserve water. Now I'm doing all I can to protect my property from being inundated with the stuff. To me, the lyric "it never rains in California, but … it pours, man, it pours" perfectly encapsulates our local weather. Thankfully, I've developed systems to cope, whether it never rains or it pours.
Greg Wilson is the creator of Walking Redwood City, a blog inspired by his walks throughout Redwood City and adjacent communities. He can be reached at greg@walkingRedwoodCity.com. Follow Greg on Twitter @walkingRWC.