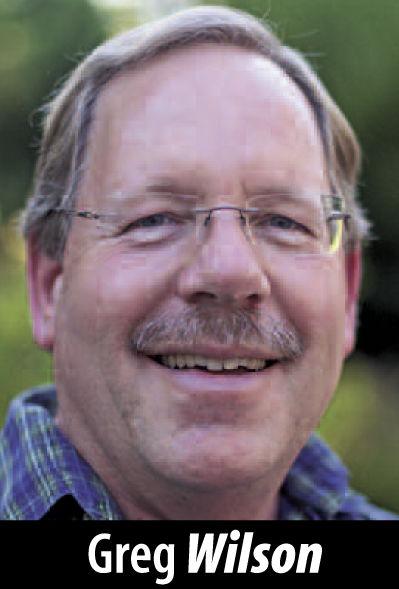 Our recent weather has me feeling a bit guilty. Last weekend's high temperature (measured at the San Francisco International Airport) was 70 degrees. It was somewhat warmer in my backyard — it got up to 78 degrees — but regardless, by evening it was time to put on an extra layer.
Contrast that with what my sons, both of whom live in the Pacific Northwest, were going through. My youngest had it the worst. He lives just north of Portland, Oregon, where the temperature peaked at about 116 degrees. Even though his house has central air conditioning, his system struggled to keep the lower floor in the mid 80s. Upstairs, where the bedrooms are located, was simply too hot, forcing my son, his wife and their dogs to sleep on couches downstairs. As for my older son, he didn't even try to put up a fight. Instead, he packed up his family and fled to the Oregon coast.
As uncomfortable as they were, my kids had options, and were never in any real danger. But many, many people in the Pacific Northwest (including far northern California) were not so fortunate. Over the past week, more than 60 people died from excessive heat, while hundreds of others checked into local hospitals. Roads buckled, trains had to be slowed, and some cables that supply power to Portland's famed streetcars melted, forcing a two-day service cancelation. Although Portland, Seattle and other area cities opened "cooling centers," I have no doubt that most people simply rode it out. I can't imagine what it must have been like for some of the many homeless people who reside in the area.
Their plight has me feeling a bit guilty, as I add a light sweatshirt to my ensemble. Fortunately, the so-called "heat dome" that parked over the Pacific Northwest for a couple of days has moved on, and Portland, at least, is looking at upper 80s and low 90s for the next several days. But that heat dome could just as well have parked over the Bay Area, and we could have experienced those record-breaking temperatures firsthand. Although it did not, it serves as a reminder that our climate is changing, and that warmer days are in our future. As Portland has learned, it's time to stop building for the world as it was, and start building for the world as it will be.
More than 30 years ago, my wife and I bought our home in Redwood City. It was in poor shape, but it was all we could afford. After a few years we scraped together enough money to tackle some of the home's biggest issues, one being the heating "system": a pair of gas-fired wall heaters. We replaced them with a central heater, giving no real thought to air conditioning. Although each summer we endured two weeks or so of somewhat uncomfortable temperatures, careful management of windows, blinds and a box fan or two was all it took to keep things livable.
Over the years, that short period of somewhat uncomfortable temperatures has gotten longer, and additional factors — the horrible air quality resulting from last year's wildfires being one — made us see the value in adding air conditioning to our home's central heating system. After obtaining a bid from the company that regularly serviced our heater, I was researching companies from whom I could obtain a second bid when it occurred to me that it was probably time to upgrade our heater to a more efficient model as well. And then I remembered that, in an effort to reduce greenhouse gas emissions, Redwood City had recently amended its "reach codes" to mandate electrification and energy efficiency for new construction projects. Although those new codes didn't apply in our case, they nevertheless made me realize that, especially given the dozen solar panels we have on our roof, we should be considering an electric heat pump instead.
Recently our new "dual fuel" heat pump was installed. It acts as both a central heater as well as an air conditioner and, except during periods of extreme cold or when we need to heat the house quickly (for instance, after returning from a winter vacation during which the system has been off), it uses no natural gas. I still plan to add another couple of solar panels to our roof to offset the extra electricity we'll be using during the height of our summers, and someday — not soon, though — I'll probably install batteries to power our house during blackouts. In the meantime, unless our local temperatures reach the levels of what the Pacific Northwest experienced last weekend, I can take the heat. And at the same time I can feel a little less guilty, having put my money where my mouth is to, I hope, help our environment.
Greg Wilson is the creator of Walking Redwood City, a blog inspired by his walks throughout Redwood City and adjacent communities. He can be reached at greg@walkingRedwoodCity.com. Follow Greg on Twitter @walkingRWC.