Facing permanent closure, a Save the Mickelson Pool advocacy group has formed and is rallying the public to save the San Mateo location for current and future users.
Mike Schrader, 67, is a retired electrician who has lived in San Mateo for 26 years and is helping to lead efforts to find alternatives to permanent pool closure. He believes a combination of financial grants, help from other pool management groups, public outreach, and working in partnership with Sutter Health can help save the pool.
"I am confident that we together can get something done," Schrader said.
The Mickelson Arthritis and Rehabilitation Center pool at the Mills Health Center campus is often used by seniors and people with chronic pain or disabilities for its warm water therapy. Mills-Peninsula is an affiliate of Sutter Health, which announced the permanent closure of the Mills-Peninsula Medical Center aquatic program in a June 24 letter to pool users. Mickelson pool originally closed in March 2020 due to the pandemic.
Schrader believes having a pool for seniors and people with disabilities is necessary, as San Mateo County has a growing senior population. The World Health Organization designated San Mateo in 2020 as an age-friendly city for its commitment to being a welcoming community for people of all ages.
"I personally consider it a public trust to take care of," Schrader said.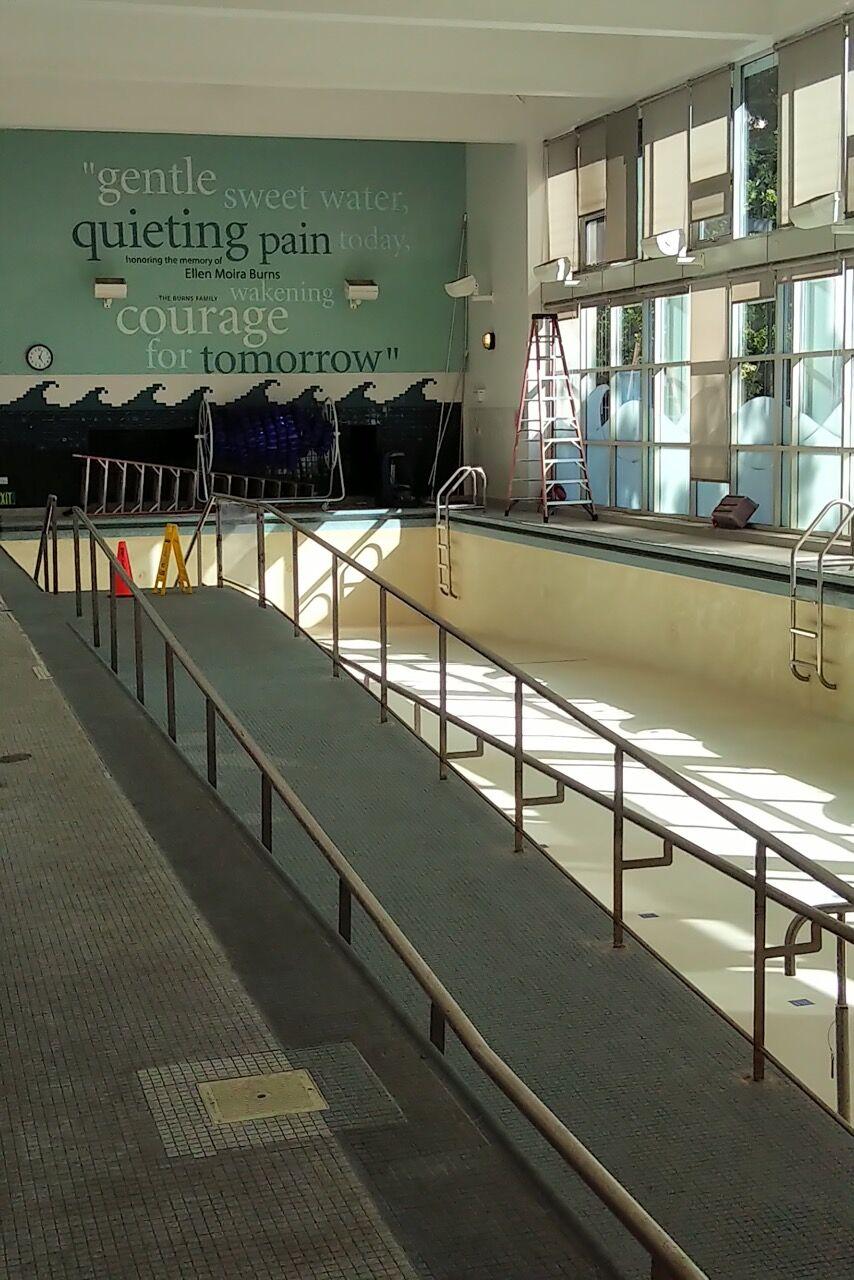 He and others have spoken at several Zoom meetings this week involving the city of San Mateo and San Mateo County to raise public awareness and alert political officials about the issue. Schrader wants to address the issue soon before any potential construction permits are approved, which could allow demolishment. Schrader believes if the pool is torn down, it will not get rebuilt, as there is a prohibitive cost to buying land for the pool and putting it in. He believes other management groups would be interested in taking over pool operations as long as Sutter Health does not destroy the pool.
"It would be crazy expensive to build another," Schrader said.
He wants to conduct further public surveys, speak with Sutter Health officials about working things out and then address any concerns with elected officials. He believes issues of money and finding a group to run the pool are achievable. Schrader is also interested in talking with Bay Area foundations about different grant funding options.
"We are confident we can find money, we are confident we can find management," Schrader said.
Lindsay Raike, a patron of the pool for over 20 years and the creator of the petition that garnered over 3,000 signatures protesting the pool's closure, said the advocacy group has around 277 members, with many doing all they can to save the pool. Raike and group members have attended several government public meetings this week to highlight their concerns. Raike wants to sit down with Sutter Health officials to discuss what specific problems caused the closures and to find a solution for everyone involved. She is optimistic about saving the pool due to the momentum in raising public awareness and the collective effort of the passionate group members.
During a recent San Mateo County Board of Supervisors meeting, Raike said the closure affects so many members of the community, particularly seniors and disabled individuals, who rely on the pool for chronic pain management and rehabilitation for seniors.
"Able-bodied individuals are currently transitioning back to "normal" life as pandemic restrictions are gradually being lifted. Patrons of the Mickelson pool need to come out of these dark days too. We need the county's support to, literally, help seniors and disabled Bay Area residents get back on their feet after COVID. We need to make sure this pool reopens and that we take care of the most vulnerable members of our community," she said.
Supervisor Carole Groom said she has reached out to Mills-Peninsula CEO Janet Wagner for a general conversation about the pool, the intention for the pool and to let Wagner know about the content of the messages Groom had received on the subject. Groom noted the situation was delicate given the popularity and success of the Mickelson pool, and she was focused on speaking with Wagner before any other decisions on the topic.
"I'd like to take it one step at a time," Groom said.