A yearslong legal dispute between a Redwood City harbor and BCDC over a backlog of alleged violations totaling more than $500,000 in fees has reached a settlement.
Mark Sanders, owner of the recreational marina WestPoint Harbor, was fined for allegedly violating numerous requirements in the permit he was approved for by the Bay Conservation and Development Commission in 2003. The violations generally have to do with public access and the protection of wildlife at the marina.
The allegations and ensuing legal battle began in 2011 and Sanders and BCDC have been negotiating the terms of a settlement since March. The two parties have agreed to a new permit that Sanders said corrects the errors in the original permit and "fixes the source of almost all allegations."
Per the settlement agreement, BCDC will drop all allegations, penalties and enforcement actions against Sanders, and Sanders will drop a public records act lawsuit, he said. Sanders subpoenaed records of BCDC's internal communications.
BCDC Chief Counsel Marc Zeppetello confirmed details of the settlement but declined to comment further.
The proposed settlement will be reviewed by BCDC's enforcement committee on Thursday, Nov. 8, before it goes before the full commission, likely in early December.
"It's a great relief, I feel vindicated and it's a comfort that the right outcome occurred," Sanders said, adding that he's spent over $1 million fighting the legal battle. "This has put my life on hold for seven years."
According to a staff report, the proposed settlement requires Sanders to make two $75,000 donations to BCDC, one of which will then be given to the California Coastal Conservancy and the other to the Marine Science Institute. Sanders described the payments as "charitable donations" and not penalties.
"While the settlement appears to be a positive step, the fact that a private party was forced to spend millions of dollars to defend itself and a public agency devoted limited resources to a dispute that should have been avoided is troubling," Bob Wilson, co-founder of the San Francisco Bay Stewardship Alliance, said in a press release. According to its website, that organization promotes informed conservation and responsible development of the San Francisco Bay shoreline.
Sanders said BCDC has fined nearly half of all those issued permits in the Bay Area for a variety of alleged misdeeds.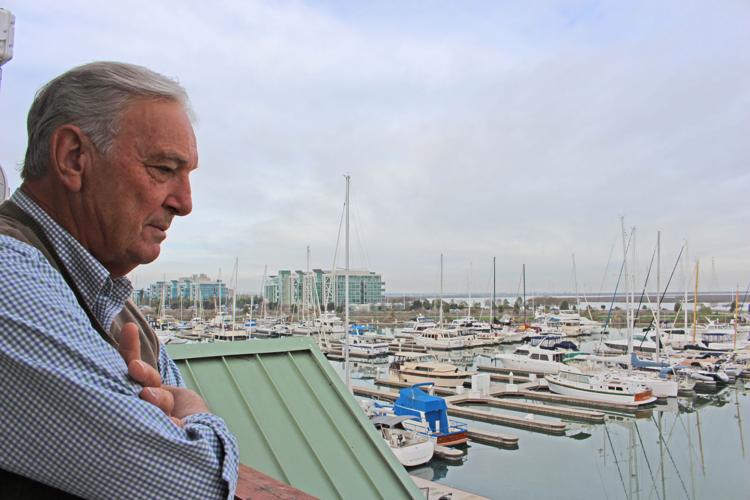 "There are 55 marinas in the Bay Area and most are mom-and-pops," he said. "No one can afford to fight [BCDC] if the agency is on them."
And Sanders isn't the only one to accuse the agency of demanding big bucks in fees for minor to fabricated violations.
"This [settlement] follows on millions of dollars wasted in the Buckler Island litigation, which BCDC lost at the trial court and where the court described BCDC's enforcement tactics as 'vindictive.' None of this is in the public interest," according to the release.
In August, a bipartisan group of California Assembly members called for an audit of BCDC because of questionable enforcement procedures. The results of that audit should be published by March next year.
"BCDC is an agency that lost track of what they're supposed to do so getting them back on track is the ultimate good outcome of this," Sanders said.
(650) 344-5200 ext. 102