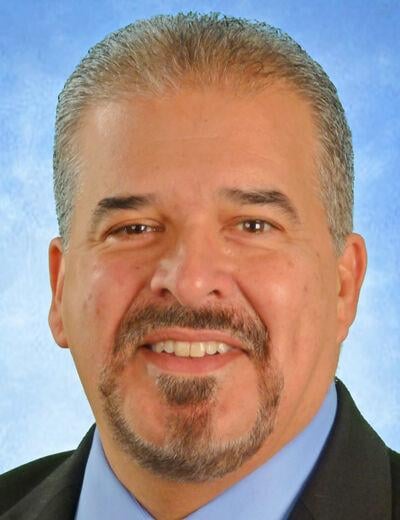 San Bruno Mayor Rico Medina has been censured and removed from his appointments to city committees following the release of an investigation which found a pattern of inappropriate behavior, including speaking to staff in a "harsh or belittling manner" as well as calling staff while drunk and attending a City Council meeting while impaired.
The investigation, which began in June, was conducted by an independent investigator hired by the city following reports of such behavior. Findings further outline an instance when the mayor attempted to direct the work of a staff member to circumvent the city manager.
"I take no pleasure in having to do this, in fact I have been sick about having to do this," said Councilmember Tom Hamilton, who introduced the ordinance censuring the mayor during a special meeting Friday evening.
Short of removing the mayor from regional committee appointments, the move represents one of the more significant actions available to the City Council following the report's findings.
Before recusing himself from the meeting, the mayor made a brief statement: "My goal is to hold myself to the highest standards of personal and professional conduct, I fell short of that expectation … I apologize to everyone directly and indirectly impacted by my actions and I take responsibility for my behavior."
The report was based on interviews with the mayor and seven witnesses which took place over the summer. It details instances in which the mayor cut off an employee, "putting up his hand, and walking away before the employee finished responding to his question, on multiple occasions."
Another instance is described in which the mayor accused an employee of having a problem with him coughing. The report states the mayor said: "If you have a problem with me ... you needed to come and talk to me, not have your boss come and talk to me about it."
It further reports "credible witness accounts" of behavior during a closed session meeting in which the mayor was "unable to follow the conversation, asking the same questions another elected had just asked, repeating himself, slurring his words and becoming agitated about uncontroversial topics."
The mayor denies being under the influence of alcohol during that meeting, claiming he was on medication for a medical issue, according to the report, which notes that could be true.
The council voted 3-1 to adopt the resolution censuring and removing the mayor from city committee appointments, with Councilmember Michael Salazar opposing the measure. 
"No one is allowed to act in that manner and when somebody does it's very important that there are consequences," Vice Mayor Marty Medina said. "I believe the mayor is genuinely sorry and I sincerely hope he takes care in making the right choices in the future."
Hamilton noted that while the council had the option of doing nothing, he believed it would send the wrong message about the mayor's behavior.
Councilmember Linda Mason emphasized that staff need to feel safe, adding, "It takes a lot for staff to come out and be witnesses."
"You have the highest elected official in the city, a public official, who made decisions, and this is the result of those decisions," Mason said.
Salazar said while he agreed that standing up for staff was of the utmost importance, the mayor admitted wrongdoing and further action from the council was unnecessary. 
"A resolution carries with it an additional gravitas," Salazar said. "It becomes a document of the city that will live on forever."
According to the staff report for the special meeting Friday evening, the mayor has been instructed to refrain from contacting staff directly and advised to work through the city manager or city attorney directly. He has also been advised to not enter internal staff workspaces at City Hall or other facilities unless conducting business as a resident or property owner, or presiding over or attending an in-person meeting as mayor. A conference room at City Hall accessible from the public lobby will be provided for the mayor's meetings.
Public comment drew both support for the mayor as well as concerns regarding his reported conduct.
"I feel that this is a political witch hunt," said former San Bruno Councilmember Laura Davis, who insisted the matter should have been dealt with privately. "I hope that when you're down, and we all have struggles, mentally, physically, that we are supported by our colleges."
Another caller, who claimed to be a friend of the mayor, called in to report two occasions in which he invited him to his home for dinner and had to "gently ask" him to leave after he became too intoxicated. The caller said the mayor refused to call an Uber and would not give up his keys on those occasions.
"This is not a political matter, this behavior is Rico Medina's, and he should own it completely," said the caller.
(650) 344-5200, ext. 105