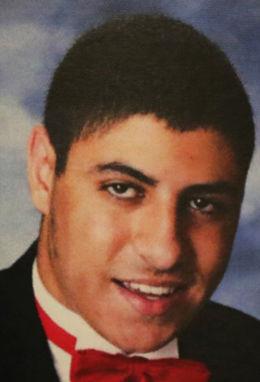 After prosecutors opted not to challenge the findings of two doctors who ruled that a man in custody for killing two men in June along Skyline Boulevard is not competent to stand trial, Judge Robert Foiles on Friday found the man incompetent to stand trial, according to the San Mateo County District Attorney's Office.
When reports from doctors who concluded Malik Dosouqi was not competent to stand trial were reviewed Oct. 10, prosecutors requested more time to determine what their next steps would be because of the severity of his charges.
Dosouqi, 26, of Pacifica is charged with two counts of murder, two counts of use of a deadly weapon and two counts of infliction of great bodily injury. Prosecutors allege that on June 17 Dosouqi lured cab driver Abdulmalek Nasher to Skyline Boulevard and then stabbed him to death. The next day, he called for a tow truck to come to the same area and then fatally stabbed the driver John Pekipaki.
In a July hearing, Dosouqi unsuccessfully motioned to fire his attorney, George Borges, and represent himself. Foiles allegedly reviewed the medical and psychiatric records for the defendant and noted that Dosouqi would laugh inexplicably during court proceedings. Dosouqi also allegedly interjected that he would soon be getting out of custody, and Foiles declared a doubt as to his competency to stand trial, according to prosecutors.
Sanity is a person's mental state at the time of a crime while competency is his or her ability to aid in the defense against criminal charges. District Attorney Steve Wagstaffe said previously that if Dosouqi is found incompetent and later found competent he will be returned for trial. Those charged with violent crimes are never released if they are found competent, he said.
Dosouqi remains in custody on no bail status, prosecutors said.