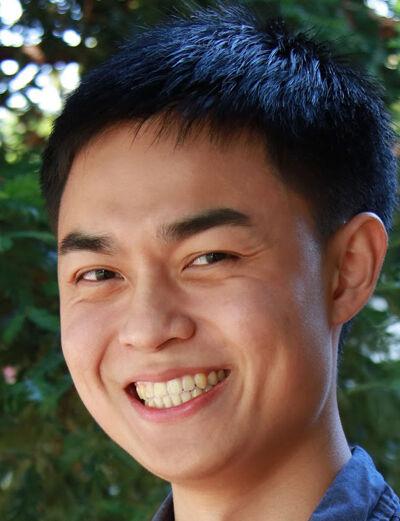 Following a narrow loss in the most recent election, a former Millbrae City Council candidate is pushing the city to adopt by-district elections with claims that the shift will level the playing field for other political hopefuls.
Before outcomes were certified for the election which he eventually lost by 33 votes to fellow challenger Anders Fung, candidate You You Xue sent a letter calling on officials to move away from the at-large election system.
Claiming the existing format rewarding those who collect the most votes in a citywide election is inequitable, Xue told the Daily Journal he believes adopting the district format would elevate the voices of those struggling for representation.
"It helps us get a better grip on the city's issues and it allows normal, everyday people to have their voices heard at the highest level, in the fairest way," said Xue.
With the letter sent Friday, Nov. 27, city officials are obligated within 45 days to respond to the concerns citing the state's election law. Mayor Reuben Holober said councilmembers will wait for guidance from the City Attorney's Office before taking an official position on the matter. City Manager Tom Williams said officials take the allegations seriously, and will investigate the issue thoroughly to assure the existing system does not dilute the vote of protected groups.
But for his part, Holober said he does not believe district elections are a good fit for Millbrae.
"I don't think it makes much sense to carve up such a small city into districts," said Holober.
Under the by-district system, officials would need to approve an electoral map dividing the city into wards, where councilmembers would live and seek support from voters within those borders.
Advocates claim it is a more inclusive system for electing local officials, as residents are more easily able to support those who they feel represent their community's interest. Campaigns for smaller areas are also often less expensive to run, lowering the burden for candidate participation.
As Xue noted in his letter to Millbrae officials, state law heavily favors the district system, and cities face significant legal hurdle in efforts to defend at-large elections. He added preserving the status quo can be challenging, and costly, for cities.
"Costs to defend subsequent legal proceedings — defenses which have rarely been successful — have left cities with millions of dollars in attorney's fees and costs. This would significantly harm Millbrae's taxpayers," his letter said.
To catalyze the shift, challengers must prove the existing system results in inequitable representation which does not reflect the community's demographics. Acknowledging the city's large Asian population, Xue said a predominately white City Council is not an accurate depiction of Millbrae's composition.
With the structural hurdles associated of defending the at-large system, as well the growing number of local agencies adopting the district system, Xue said he hoped Millbrae officials would voluntarily adopt the change rather than fight the issue in court.
"I really don't want to bring an attorney into this," said Xue.
Xue admitted his experience in the most recent election informed his decision to move ahead with the election challenge. Noting he lost by a small number of votes to another candidate who raised much more money, Xue said he feared special interests were influencing local elections.
"At-large elections not only dim the voices of certain groups of people but they also encourage unacceptable or otherwise corrupt behavior," he said.
Holober disagreed, noting other candidates such as Vice Mayor Ann Schneider have recently run winning campaigns on a limited budget.
"Is fundraising important? Yes. But it is not the be-all, end-all when it come to elections," he said.
More broadly, he suggested district elections are better suited in larger communities with more hurdles obstructing the path to elected office.
"We are a small community. If we were San Mateo or Daly City, I think it would be more difficult to run a grassroots campaign," he said.