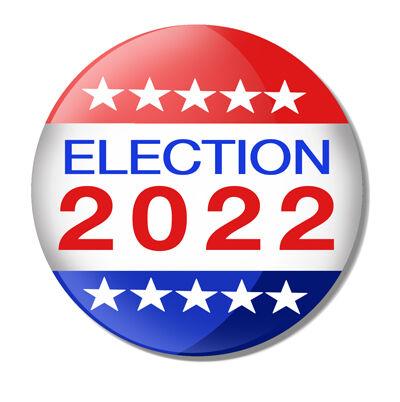 Just ahead of the June primaries, more than 20 employees with the San Mateo County Elections Office have contracted COVID-19 but officials say operations are running smoothly and full election services will remain open to the public.
"We've got a pretty good election infrastructure and that's not to say you won't be faced with challenges. That's the very nature of elections. In this case it's COVID," Assistant Elections Officer Jim Irizarry said. "We're not alone. It's kind of happening statewide but I think we've been able to adapt really well to meet those challenges."
Up to 25 of the Elections Office's 503 employees have contracted the virus in recent days with some clusters of people who live outside of the county and carpool to work reporting their positive COVID status around the same time and others likely having contracted the virus over the holiday weekend, Irizarry said.
The outbreak has largely affected the department's warehouse team responsible for distributing election system equipment. In response, other staff members have been deployed to fill in for vacant positions, ensuring the remaining 36 voting centers slated to open Saturday will open on schedule, Irizarry said. An additional 11 sites have already been open across the county.
At the elections headquarters, Irizarry said office spaces have been deep cleaned and nonessential staff have been directed to work from home for the time being. Masking also remains strongly recommended though not required in the office and employees have also been advised to maintain 6 feet of distance from each other when possible.
High rates of transmission has also affected the department's assessor's division where about 10% of employees are out compared to the 5% out in the elections division. Community transmission in general has remained high the past few weeks with more than 10,145 residents testing positive for the virus in the past 30 days, according to the County Health COVID-19 Data Dashboard.
Despite the outbreak, Irizarry shared confidence the June primaries will run smoothly, noting that a majority of San Mateo County residents vote through mail and that voting machines, "while important, are not central nor the backbone of the voting system." During the most recent September 2021 gubernatorial recall election about 95% of county voters cast ballots through the mail, Irizarry said.
"In elections, you have to expect the unexpected," Irizarry said. "We're feeling good because this is not our first rodeo."