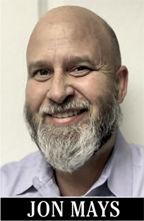 I have often said that Proposition 22 and Assembly Bill 5 were the most California of California situations — in which we out-Californiaed even ourselves, if you will.
It's been my observation that California has its heart in the right place but often does more harm than good in trying to do the right thing, and Assembly Bill 5 and all that followed is the purest example of that.
Here is my recap. Frustrated by slow taxi service and seeing a financial opportunity, gig companies like Uber and Lyft came up with their own model that skirted regulations that made taxi service slow by hiring independent drivers under the auspices of "ride sharing," as in "it's just people sharing, not paying for a service." Seemingly socialist, but actually very libertarian. Of course it was cheaper and more reliable, though not profitable, thus it scaled. As it scaled, it got bigger, some drivers starting thinking maybe they were getting exploited and they wanted a piece of the pie and the unions wanted to get in on the action. The new companies, now dubbed "ride-hailing" since it was obvious it really wasn't sharing at all, pushed back hard.
A legislator known for her union background decided to ensnare all California contractors, even small fish; while trying to get the big ride-hailing companies it now included the delivery driving fish. I know, delivery driving fish is a weird mental image, but stick with me. Calamity ensues among the small fish like musicians, writers, newspaper delivery drivers, etc. who basically said, "why did you do this to us?" The legislation is amended to help the little fish, and other "clean-up" legislation is proposed and it's still not quite right, though better, and the whole thing could have been avoided if the big fish was targeted in the first place and the little fish left alone.
But then came along Proposition 22, which basically aimed to free the big fish from the AB 5 net, but that used a whole host of language to protect the ride-hailing companies — including benefits for current drivers which pleased them, and an extremely high threshold for legislative changes. It also excluded drivers from being eligible for workers' compensation and from organizing into a labor union. Apparently that's unconstitutional, at least according to a ruling last week by Alameda County Superior Court Judge Frank Roesch. But 60% of Californians voted in favor of Proposition 22, likely because they wanted to keep Uber cheap and they believed the $200 million ad campaign that it would be more expensive if the big fish weren't freed from Assembly Bill 5. Eliminating the right of workers to organize should be the biggest red flag there is. I mean what is this, the 1880s? But while most people would say that they are pro-union, 60% of Californians had votes that said "nah."
And it was brought to court. Of course it was. How do you think this was going to go? This most recent ruling will be appealed and no one really knows if it means that Proposition 22 is still the law or what.
But if the main thing was workers' rights and the ability to unionize and have collective bargaining, couldn't that have been the sole focus of the effort? Seems we could have avoided this whole thing if we did that. But in true California fashion, we mucked up a bunch of things and caused a huge legal case that will take lots of effort, time and money (in a bizarre twist the California Attorney General's Office is defending the voter-approved state proposition in court).
The whole circle started because people were dissatisfied with taxi service and something new came about that made it better. But then there was a slow realization that perhaps all this sharing and hailing was simply too good to be true. Because it was. What might result at the end of this whole thing is that there will be increased regulation and oversight and "ride-hailing" companies will provide service that is as bad as taxis were and the status quo is returned. But who then is the beneficiary?
The gig economy works for some, but not for others, and not every company or contractor is the same. Big net legislation doesn't work, and the current legal battle is evidence of that. Focused effort is better. If you want to fix Uber and Lyft, then fix Uber and Lyft. But the bigger picture — and impact — must be considered at all times. But then again, this is California.
Jon Mays is the editor in chief of the Daily Journal. He can be reached at jon@smdailyjournal.com. Follow Jon on Twitter @jonmays.