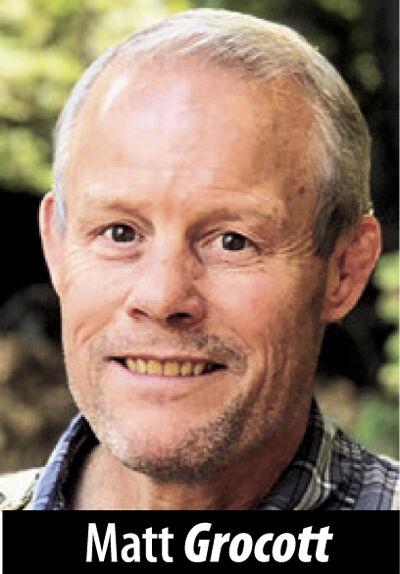 This is something I heard my pastor, Matt Valencia, say at church this past weekend. I'm in the habit of taking notes during his sermons and when he makes a profound point, I try to write it down, word for word. What pastor Matt did was ask two questions. The first was, "What do you expect to be different in 2022?" Then he paused for effect and asked, "How about this: How will you be different?"     
For me, the last question was a show stopper. Often we expect things to be different, to be better, because of what others do. How often do we expect things to be different, to be better, because of what we do? It begs the question, how can I make the world a better place in my own small way?
That brings me to my next topic which I've been wanting to share for some time. After I wrote about the COVID vaccine and whether one should be forced to get it, a few folks responded by saying it was selfish not to take it. Not to visit that subject again but those responses did make me think about health in general and the choices we make in regards to our health.
After graduating college, I remember being frustrated once I got a 9 to 5 job. I joined a gym close to work and went there every day before driving home. What left me frustrated was getting done with my workout and thinking, "OK, now what?" Because what I did at the gym was similar to what I did as a wrestler in college before going to the room and wrestling for an hour or two, shedding 5 or 6 pounds in the process.
Eventually, I ventured into cycling and found I could somewhat match the rigor I was used to in wrestling. I also coached and found ways to continue competing. Today, with age, my intensity has moderated but I've never stopped being active. In my early 60s, my weight is the same as it was in college. 
Here's my advice if you want to stay healthy: get active. You may need to start out slow, doing something like a daily walk in the neighborhood but do something. I always tell people, if you stop moving, you'll stop moving. Don't do that. Get active and stay active.
Here's another nugget of advice for good health. Eat your fruit and vegetables. But do you ever get concerned about getting E. coli or some other bacterial infection from the produce aisle? Do this: Get yourself a small spray bottle, fill it with hydrogen peroxide and keep it near the kitchen sink. Before slicing those strawberries to put on your granola, put them into a bowl and spray them with hydrogen peroxide, then rinse. Even if you don't rinse, hydrogen peroxide won't harm you. It will, however, kill any bacteria that may be on your fruit or vegetables.
Three more pieces of advice closely related. You wear a mask because you believe it will protect you from a virus, (or you're simply complying with a mandate). I wore a mask when being treated for cancer. It really was a mask for protection and made me look like I was about to spray paint a car. In either case, you choose to or have to wear a mask but here's some advice I got from a nurse at Stanford Hospital that goes further.
Number one: Avoid touching your eyes, your nose or your mouth with your hands, especially when you are out and about. It may be hard to avoid when suddenly one of your eyes itches or your nose. Fine. Use a napkin or your shirt sleeve but not your hand.
Number two: Whenever you've been out, as soon as you arrive home, your first priority should be to wash your hands, your lower arms and your face. Personally, I keep the micro-sponge they gave me at Stanford and keep it in the bathroom for face washing. 
Number three: At least once a day, wash deep inside your nose with soap and water. Typically, viruses enter your body through the nose. There they hang out for a few days before moving on to the throat. Eventually they get into the lungs. That's the bad news. The good news is viruses are extremely fragile. A simple washing with soap and water can destroy them.
The other thing is this: There is not enough column space for the other thing. But in the meantime, do your best to make the world a better place and keep yourself healthy. After all, you have to take care for yourself before you can take care of others (It's the lesson they teach on airplanes).
A former member of the San Carlos City Council and mayor, Matt Grocott has been involved in political policy on the Peninsula for 17 years. He can be reached by email at mattgrocott@comcast.net.