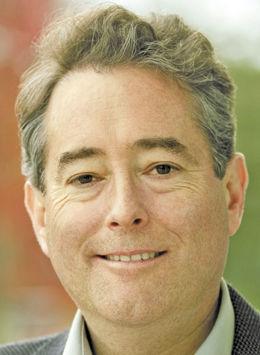 To ease the financial burden facing San Mateo County Community College District students, officials are examining opportunities to waive tuition and cut other affiliated enrollment costs or enhance financial aid programs.
The district Board of Trustees discussed opportunities during a meeting Wednesday, Jan. 13, to establish a zero-tuition policy or pursue other initiatives which would effectively make enrolling at the district's three schools free.
Officials broadly supported the vision of the concept, but with structural hurdles blocking them from entirely dropping their obligation to collect tuition, trustees agreed to continue studying other ways to make classes more affordable.
"It seems like we have a real common goal around eliminating these barriers," said Trustee John Pimentel, who had plans to drop tuition fees as a pillar of his fall election campaign.
A key obstacle blocking officials from dropping their enrollment fee outright is a state education policy stating the district will not be eligible to collect government funding if local officials opt to make classes free.
Board Vice President Richard Holober noted that the district relies on local tax revenue to build its budget, not state financing. Without a need for state support, Holober said the district faces no real penalty for cutting tuition.
Pimentel suggested he agreed, and questioned whether the district should move ahead with its own tuition-free policy.
"Let's do it and see what happens," he said.
To avoid potential regulatory issues, officials agreed they can also achieve their goal of reducing financial burdens for students through a variety of separate but targeted initiatives.
One more easily attainable target would be expanding the district's Promise Scholars program, which waives a variety of academic costs and fees for students who show a need for financial support.
Additionally, trustees agreed to consider cutting other costs facing students such as parking fees, book dues and health rates while ramping up supplementary supports such as financial aid programs or potentially looking to third parties for other contributions which could fuel their efforts.
Pimentel noted that tuition costs are only 10% of the financial obligations facing students, so officials committed to the initiative could make a significant difference by looking to other potential expenses.
Trustee Maurice Goodman noted that San Francisco City College waived its tuition requirements for students by reaching a tax revenue sharing deal with city and county government officials who agreed to finance the program.
Pimentel questioned whether the local district could approach the San Mateo County Board of Supervisors to discuss the feasibility of similar program locally, or finance expansion of the Promise Scholars program.
For her part, Trustee Lisa Petrides said she is especially concerned regarding the costs for books facing students and favored examining open source programs which can offer the same educational material for free.
"This is just a glaring, obvious way we can really have a significant impact for students," said Petrides, who suggested the cost to students could be cut by 50% to 70% if book expenses are reduced.
Officials also acknowledged there are financial impacts which the district must consider if it cuts enrollment costs. Annually, the district earned about $19 million through tuition in the existing fiscal year, and anticipates another $15.2 million will be generated next year.
"When we talk about waiving more fees, these are the income levels that would be impacted," said Aaron McVean, vice chancellor of Educational Services.
Looking ahead, officials agreed to consider the variety of options they have to cut costs or boost financial aid and the initiative is expected to remain a priority over the coming year.
"I'm really excited to dig into this," said Pimentel.