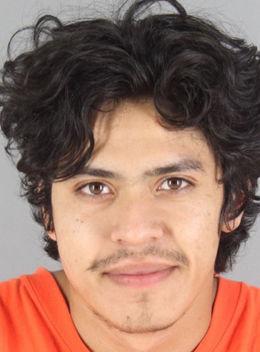 A 25-year-old man accused of killing a man in a San Mateo pet store parking lot in 2016 is facing 43 years to life in prison after a jury found him guilty of second-degree murder Wednesday, according to the San Mateo County District Attorney's Office.
Alejandro Deleon, of San Leandro, allegedly attempted to rip his necktie off and swore upon hearing the jury's verdict Wednesday, which came after 30 days of jury trial. He will return to court Aug. 22 to set a sentencing date, according to prosecutors.
Deleon's alleged accomplice, 23-year-old Hayward resident Louis Mercado, was found not guilty of murder and guilty of felony evading a police officer for his role in driving the vehicle the pair used to flee the scene and led police officers on a high-speed chase that ended in San Francisco, according to prosecutors.
Deleon and Mercado were allegedly Norteño gang members when they confronted 31-year-old Daniel Corona, a member of the rival Sureño gang, outside the PetSmart store at 3520 S. El Camino Real just before 7 p.m. Sept. 6, 2016, according to prosecutors previously.
Deleon pulled out a semi-automatic handgun and shot Corona and they both got into a car, with Mercado driving, and fled the scene. San Mateo police received a description of the car from witnesses and quickly found the pair driving away, prosecutors said.
Deleon and Mercado refused to pull over and led San Mateo police and CHP officers on a high-speed chase on Interstate 280 and Highway 101 into San Francisco. The suspects threw several items out of the car, including the murder weapon, during the chase, according to prosecutors.
Mercado, who allegedly is also facing four unrelated felony charges, is next expected to return to court Aug. 14 to set a sentencing date, according to prosecutors.
District Attorney Steve Wagstaffe said he was pleased with the outcome of the case and that the jurors were able to see through Deleon's defense that he acted in self-defense. He expressed gratitude prosecutors were able to hold Deleon accountable even if the jury's verdict came nearly three years after the murder.
"We were very pleased to be able to tell the victim's family that the murderer of their son was held accountable," he said. "It may have been justice delayed, but this time, it wasn't denied."
Kevin Nowack, Deleon's defense attorney, and John May, Mercado's defense attorney, could not be immediately reached for comment.