Several projects that promise to reshape downtown San Bruno have long been in the works, with many slated to replace vacant lots.
However, despite approvals issued by the city, in some cases years ago, not a single building in the area — bordered by El Camino Real, San Bruno Avenue and San Mateo Avenue — is currently under construction.
The area was the subject of a 2014 measure, overwhelmingly passed by voters, to allow modestly taller buildings, up to five stories in some places. Since then, state laws have also made it easier to build taller residential buildings.
Still, just one new apartment building has been completed nearby in the past decade or more — a 64-unit apartment building at 400 San Mateo Ave.
Here's a rundown of the proposed projects and why they haven't materialized. Included are images of the plans and what is currently there:
601-611 El Camino Real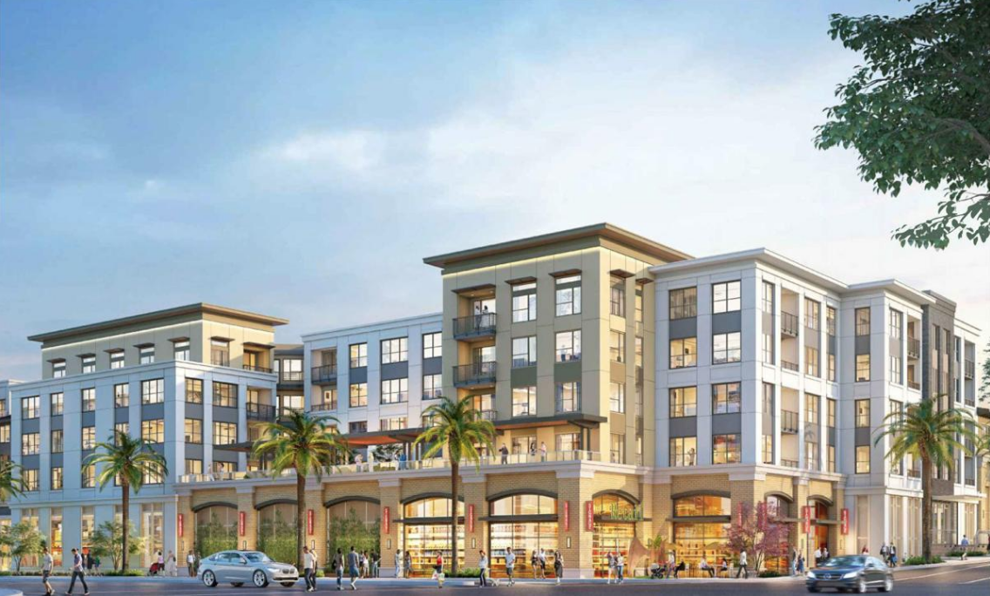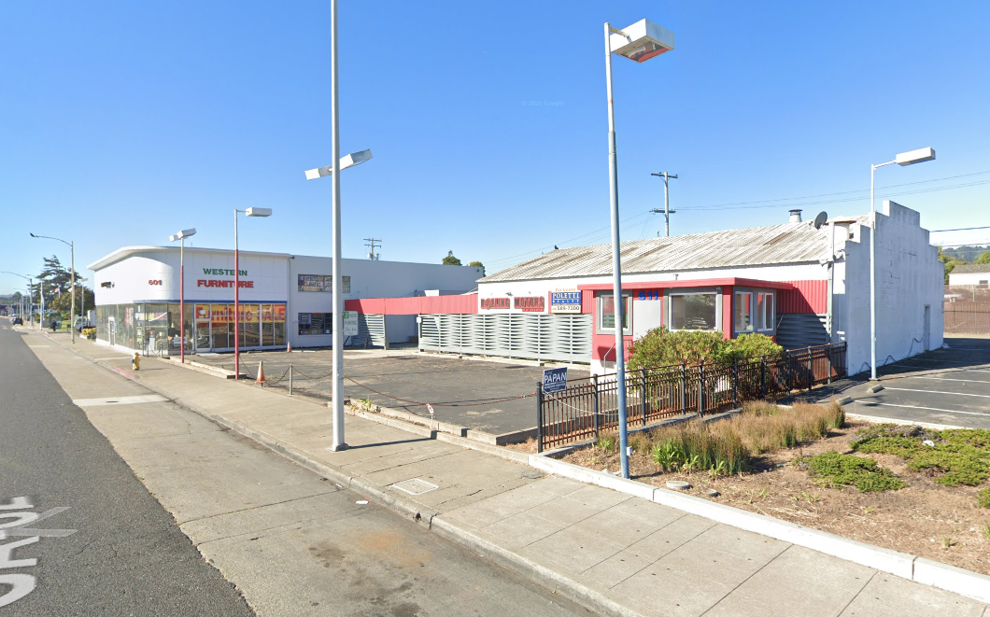 Dubbed the Mills Park Center, two five story buildings comprising 427 apartments and 4,000 square feet of retail would replace a furniture retailer and shuttered mechanics garage. The proposal provide 669 partially underground parking spaces.
The plans were originally submitted in 2017, and underwent several changes at the request of city staff and neighbors. The City Council voted down the project in 2019, but in 2020, amid threats of litigation and after a grocery store was removed from plans, the council reversed its decision.
The project is now entitled and is waiting only on the developer to submit building permits. According to City Manager Jovan Grogan, however, the developer is requesting a two-year extension to build, amid concerns the project is not financially feasible without the grocery store.
271 El Camino Real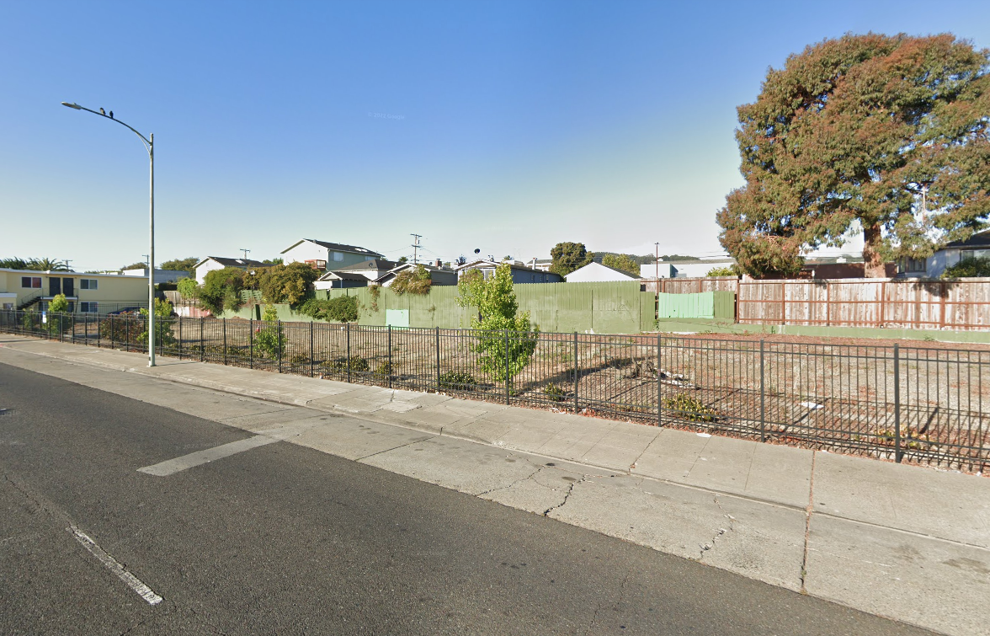 This project would be built on a 0.6 acre lot that has been vacant for 15 years following the closure of Lee's Buffet in 2007, and the restaurant's demolition in 2015. It would rise three stories with 23 condos and 50 basement parking spots.
The Planning Commission approved the plans in September last year, but the project is now for sale, with a new developer being sought, according to Grogan.
160 El Camino Real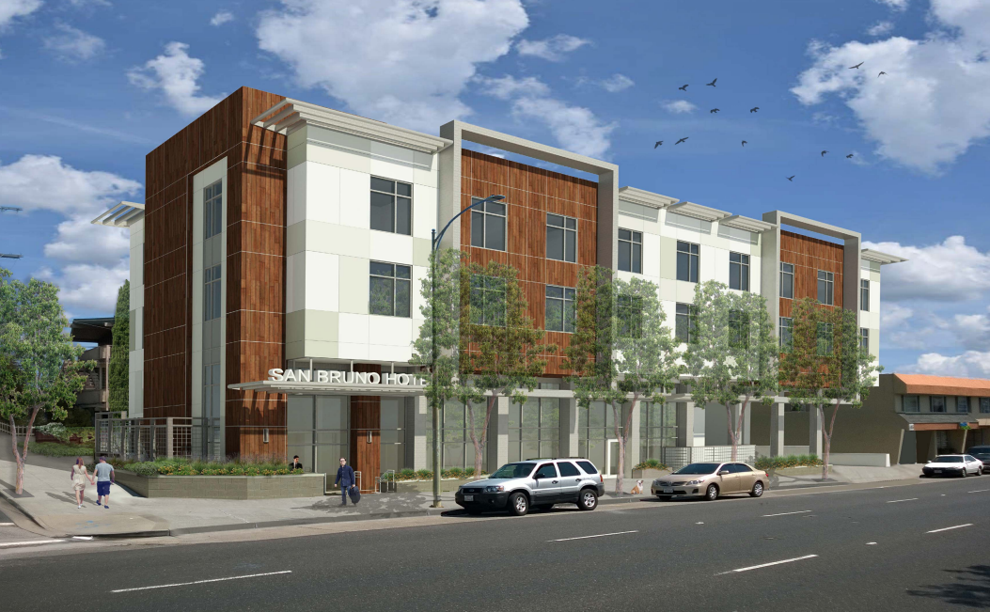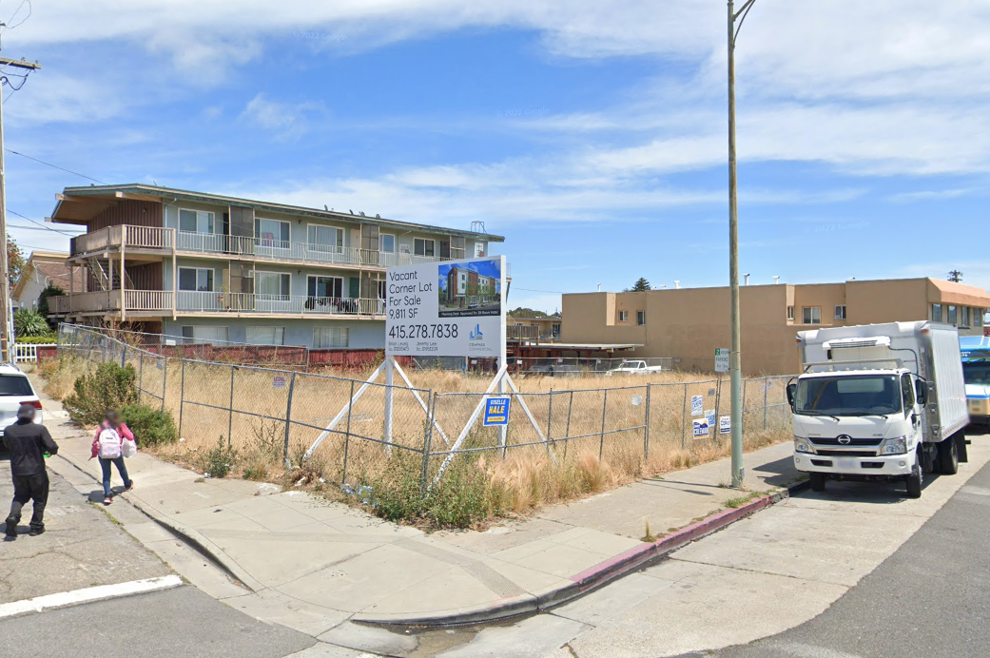 A small boutique hotel with 28 rooms would be built on this 0.2 acre lot, which is presently overgrown and surrounded by a chain-link fence. The most recent use of the lot was a ceramics store, which was demolished in 1999, according to a city report.
The hotel would be three stories, with below ground parking providing 22 spaces. The Planning Commission signed off on the plans in May 2021, but the project is similarly on the market for a new developer, Grogan said.
111 San Bruno Ave. West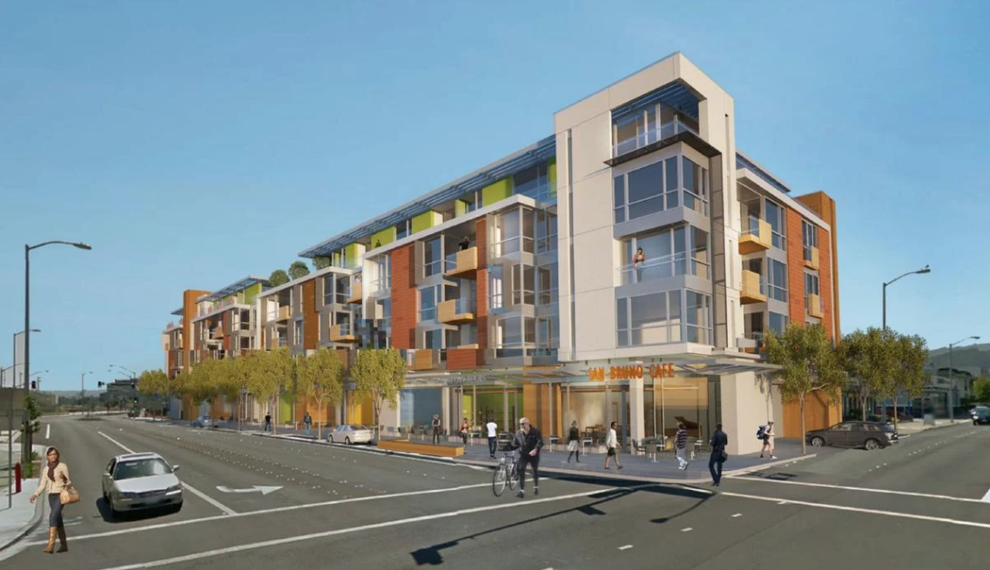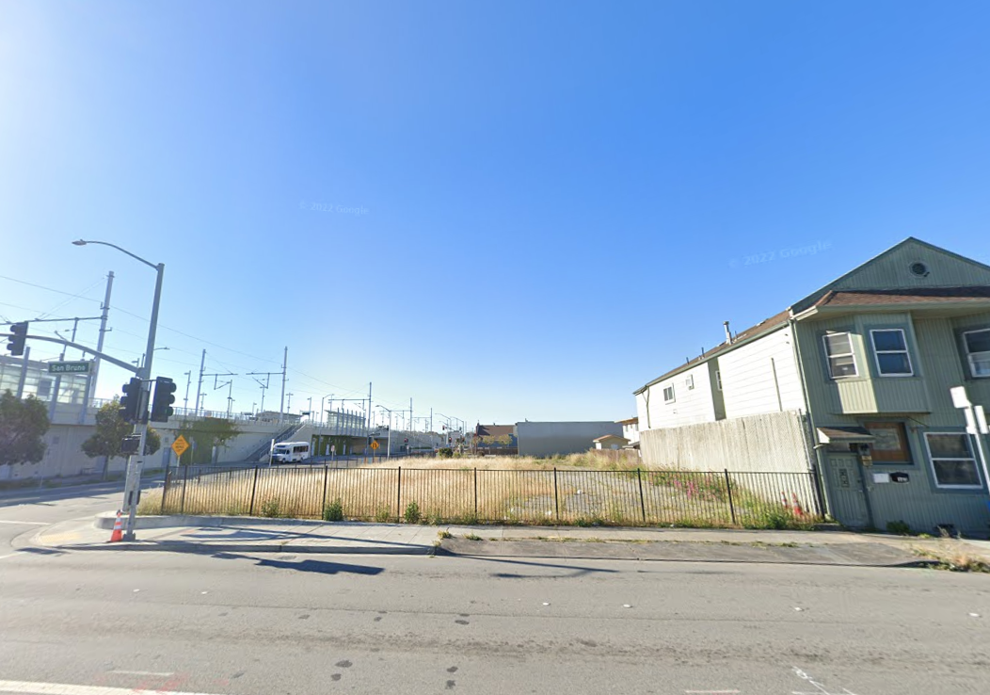 The Planning Commission approved plans to redevelop this site, currently home to an empty lot and vacant shopping center, in 2018. The plans were scrapped, but a smaller project on half the lot is now being reviewed, Grogan said.
The plan had been to build a five-story building, with a ground floor containing retail and 62 apartments above, plus 93 parking spots. The new project is also proposed as five stories, with 46 units and 51 parking spots.
The lot was previously a First National Bank, which shuttered in the late 1990s and was demolished in 2018. The shopping center as of 2018 was mostly empty, home to a liquor store that is now gone.
500 Sylvan Ave.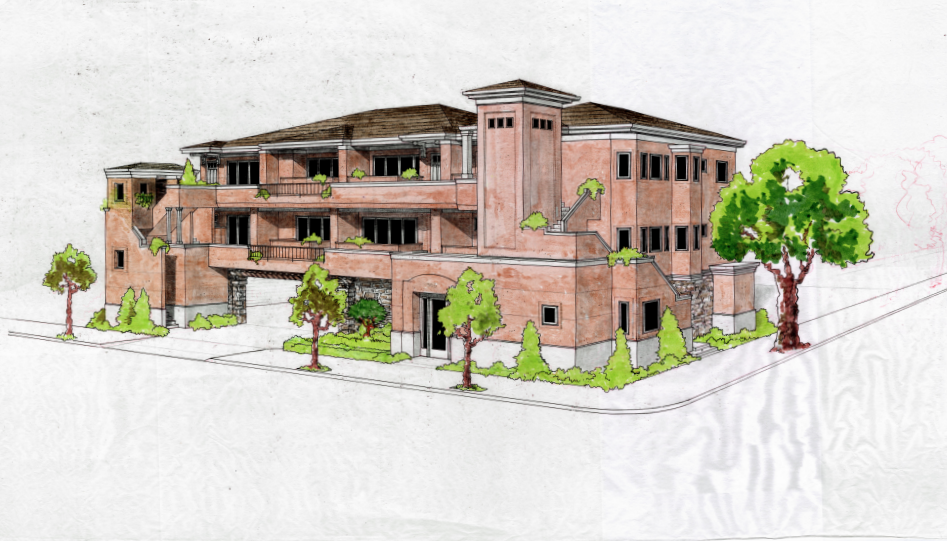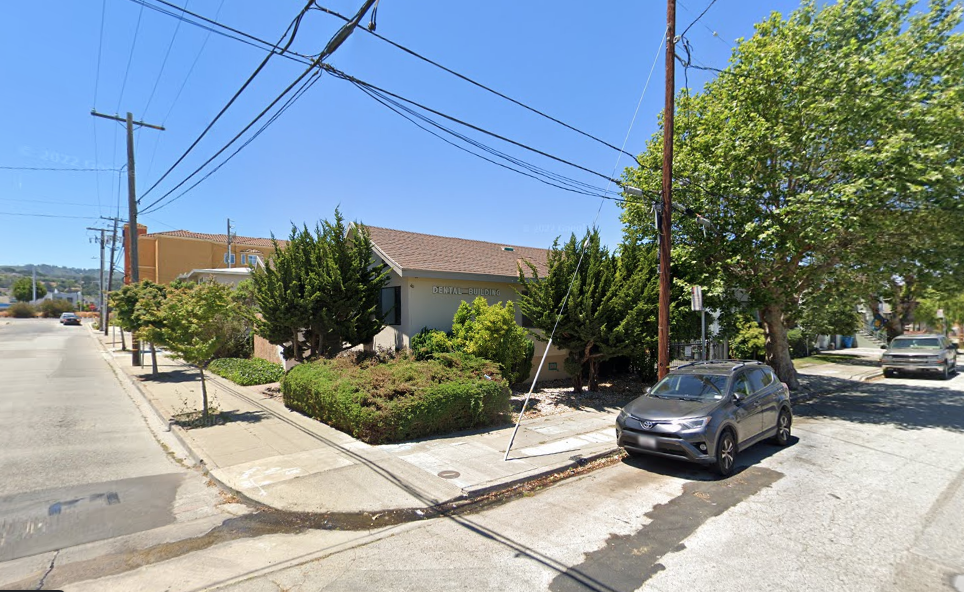 A three-story residential building with nine units, six of which would be two-bedrooms, would replace an existing dentist office that's been vacant since at least 2018. Fourteen parking spaces would also be included on the 0.17 acre lot.
The City Council approved this project in 2019, and building permits were submitted by the developer that year, according to the city. Grogan said the developer still intends on proceeding with the project.
170 San Bruno Ave. West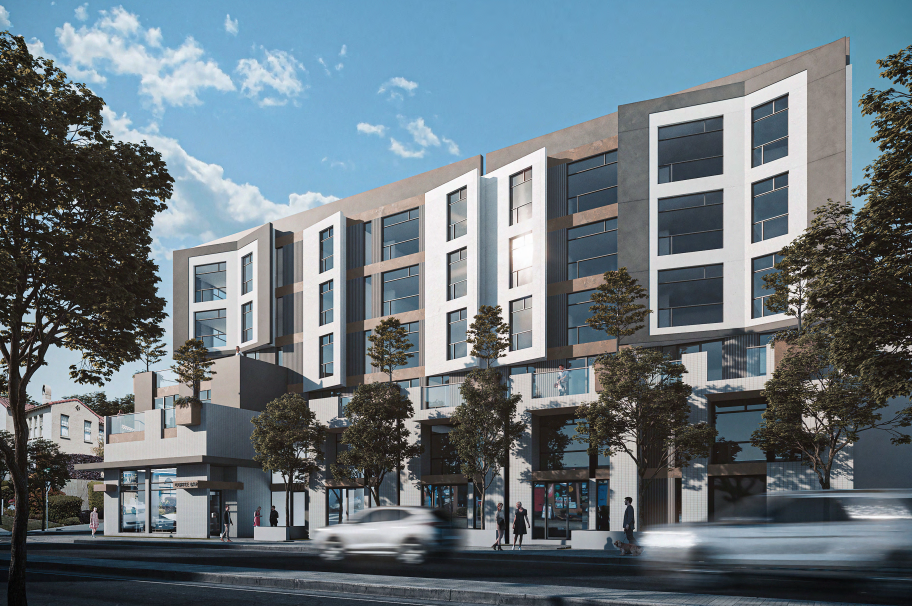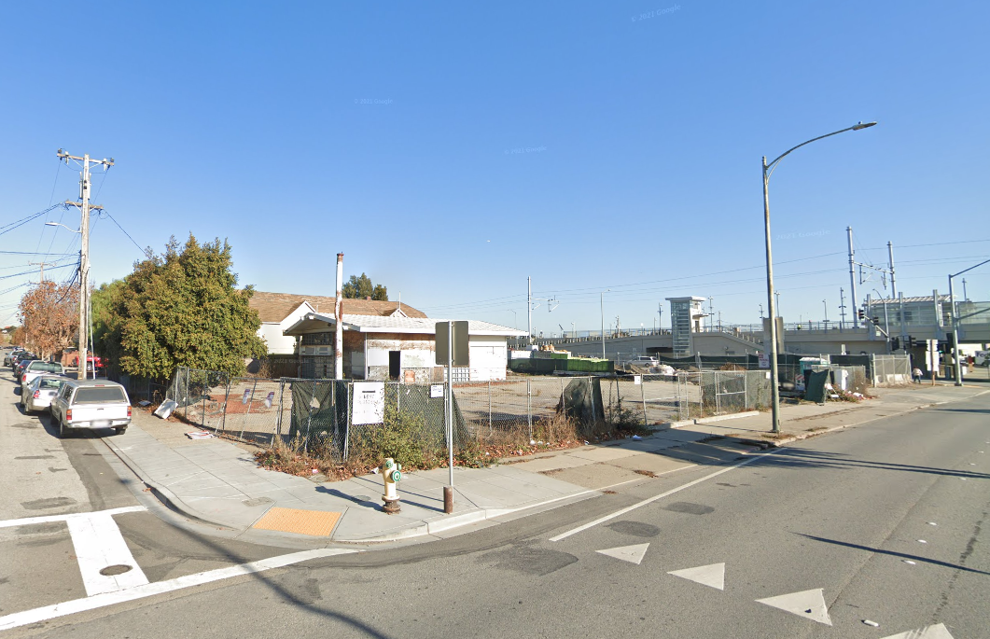 This project was submitted this year and has yet to go before the Planning Commission. It would be built on a 0.28 acre vacant lot that decades ago was home to a gas station.
The plan is for a six-story building with 42 units, mostly one bedrooms, and 36 parking spots. The ground floor would also have roughly 1,100 square feet of retail space. Six of the units would be for people earning less than half the area median income. To gain the extra story over the city's cap, the developer is seeking to take advantage of the state's "density bonus" law, which allows for increased heights if other stipulations are met.
732-740 El Camino Real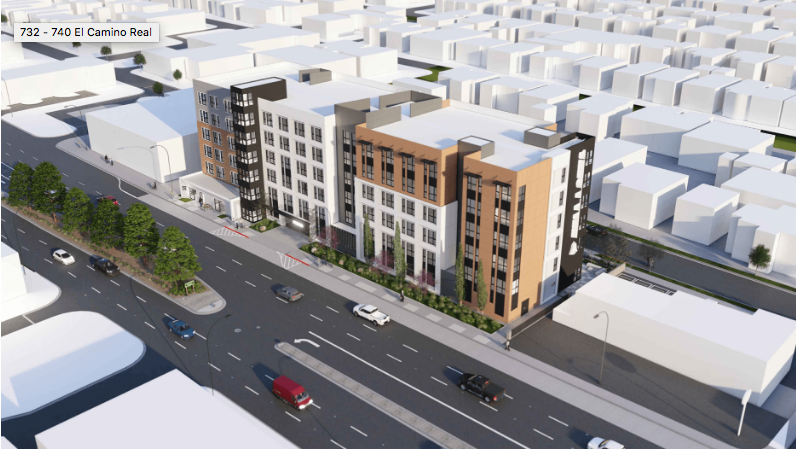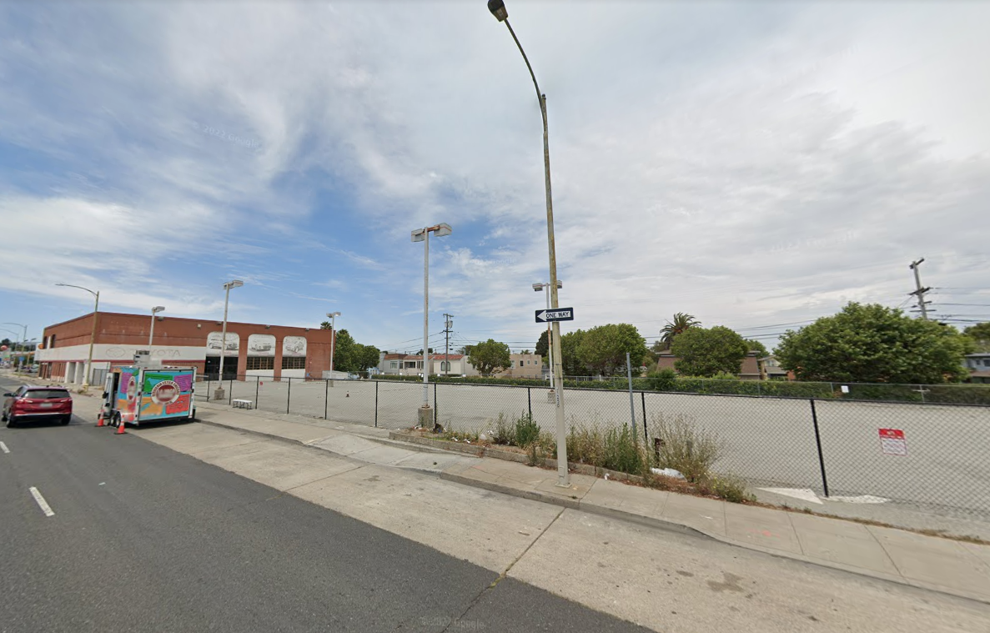 This project was submitted last year, and gained approval in June this year. Construction is expected to begin soon, to replace a shuttered Toyota dealership with a six-story, 36 unit building on the 0.6 acre lot, with 25 parking places.
Unlike other projects that must undergo the city's discretionary review process, the project was approved ministerially in accordance with Senate Bill 35, a state law that became effective this year. The law requires cities to approve such developments if they meet certain requirements, including a percentage of affordable housing based on local need. Per the law, on-site parking is not required.
840 San Bruno Ave. West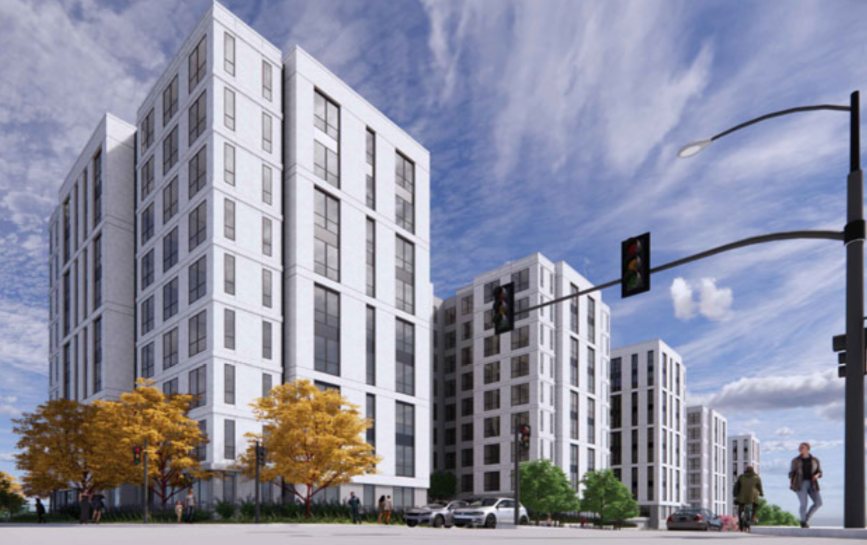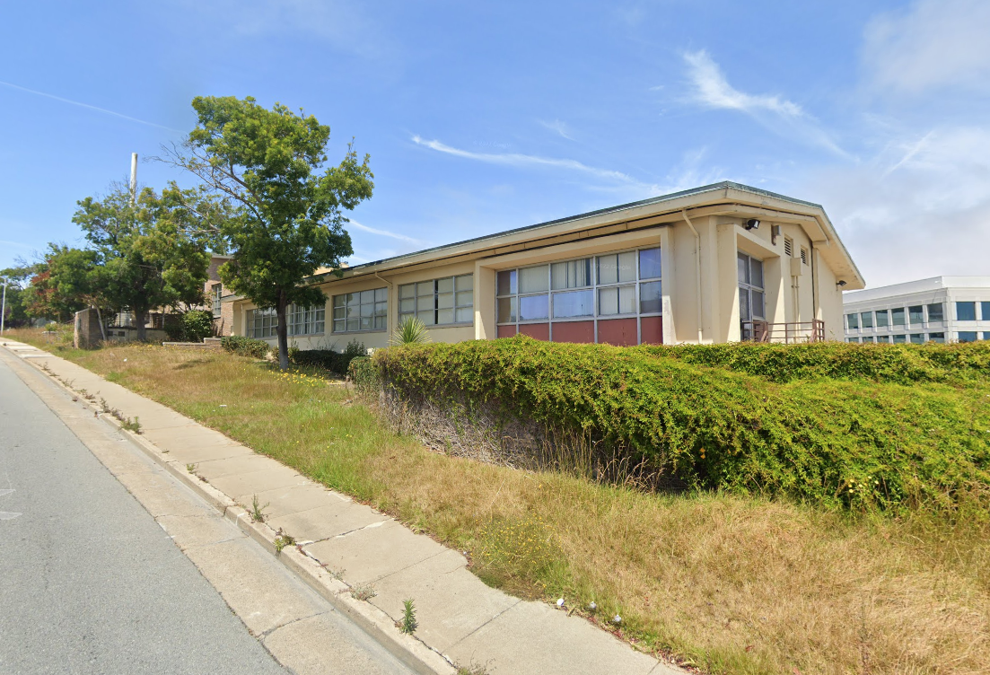 A 10-story, 445 unit housing building was recently proposed for this location to replace a shuttered AT&T building. The application indicates 100% of units would be below market rate and 109 parking places would be included.
Grogan said the application was deemed incomplete, but he expects the developer will resubmit. The project is also expected to lean on state laws for approval.
(650) 344-5200, ext. 105