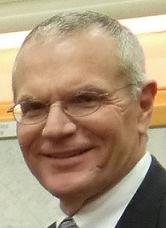 After 42 years in public service and nearly nine with Belmont, City Manager Greg Scoles announced he will retire, effective June 8, in a memo to city staff.
"I am extremely proud to have been part of the management team here in Belmont. I believe that together we have accomplished several significant achievements, many of which have been very rewarding to me personally," Scoles said in the memo.
Scoles said some notable accomplishments include the merger of the fire department with San Mateo and Foster City, multi-year hazmat service contract with San Mateo County, improvement of the council's priority process, code of ethics and conduct, and balanced budgets with unprecedented and growing General Fund reserves.
Mayor Davina Hurt said in a statement he is a widely respected city manager who fostered a culture of accountability and service.
"I am very grateful for his outstanding service to our city; the City Council will deeply miss his skills, knowledge, experience and responsiveness. Greg is an effective listener and has built an excellent city organization that delivers top services to our residents. He is a seasoned manager who provided leadership at a pivotal time during the Great Recession and he helped secure the financial stability of the city through innovative partnerships with other agencies. I wish him and his wife Carol a great retirement — he has left big shoes to fill," Hurt said.
Scoles was previously Public Works director and deputy city manager in Santa Rosa and replaced Jack Crist, who retired from Belmont in 2010. He is an active member of the Belmont Rotary Club.
The city manager is appointed by the City Council, which will determine when and how to fill the vacancy.