Nothing like dipping into the past for future success.
Wednesday, Hillsdale High School announced the hiring of Arjuna Manning-Laisne as the school's new basketball boys' varsity basketball coach.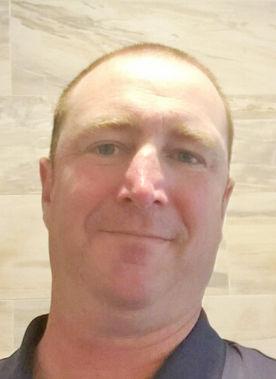 Manning-Laisne was a key member of the Hillsdale squads that was a CCS power in the mid-1990s, helping the Knights to Division III titles in 1995 and 1997. That 1997 team advanced to the Division III state championship game, losing 80-50 to a Jason and Jarron Collins-led Harvard-Westlake squad.
He becomes the sixth head coach in the school's 55-year history. He will replace Brett Stevenson, who stepped down at the end of this past season after 12 seasons, winning the Central Coast Section Division III title and advancing to the Nor Cal Division IV quarterfinals during the 2019-20 campaign.
"It's good and exciting to be back," Manning-Laisne said, who returned to the Knights sideline this past season as an assistant coach and is an instructional aide in the school's special education program.
"The guy has a way about him," said Hillsdale athletic director James Madison, who said roughly half a dozen applicants applied for the opening. "He just comes off humble and passionate and it's infectious. I think the interview committee, they didn't know him very well, and they echoed those same kind of comments."
Manning-Laisne's passion, however, is what almost derailed him earlier in his coaching career. After graduating Hillsdale, Manning-Laisne spent two years at Cañada College before finishing his collegiate career at Holy Names University in Oakland.
He had come to grips with his playing career ending, but was looking to build a coaching resume and started doing so immediately. While serving as an assistant coach at Holy Names, he did the same at Hillsdale under Randy Metheany for a season. He then spent a couple seasons as an assistant at Foothill College before landing his first head coaching job, taking over the boys' varsity program at Aragon for the 2006-07 season.
"A that point in my life, I was still driven by my ego. To explore every opportunity to get a job as a head coach," Manning-Laisne said. "Looking back on it now, I was too young (27) when I took over at Aragon. I was all right with the coaching aspect, but there were other things (I didn't know quite how to handle) — dealing with parents, dealing with the administration. It was good to go there and learn from my mistakes."
He spent five seasons leading the Dons, earning CCS berths three times. His overall record was 64-68 and he compiled a Peninsula Athletic League mark of 24-26.
After being replaced at Aragon by Sam Manu, Manning-Laisne replaced Manu as head coach at Borel Middle School, where he spent eight season, growing as a coach.
"I feel like I learned patience (during my time at Borel)," Manning-Laisne said. "When I was at Aragon, I was still in player mode. Still fired up, win at all costs. When I went to Borel, I think it mellowed me out a little bit.
"I learned to be more patient with the kids, more patient with officials. These [players were] trying to learn and have to deal with the ups and downs. Be patient with yourself and teach your kids."
Now 41, Manning-Laisne feels more than prepared for another shot at the high school level. He believes the biggest impact made during his time at Aragon was reigniting his love for the city of San Mateo. He's excited to get a chance to lead his alma mater and he is not so obsessed with climbing the coaching ranks.
"When I first started coaching, this is the place I wanted to coach the most," Manning-Laisne said. "When I started this [my coaching career], I was ego driven. That's not the case anymore. I want to enjoy the ride and enjoy what's going on around me. I think I know where I stand in the basketball universe and I'm OK with that."
Added Madison: "I think this was his dream, his dream job. To find his way back to Hillsdale."
For a coach to return to a school where they starred can be a double-edged sword, however. Given the height the Knights program reached in the 1990s and now coming off a third CCS title in the program's history, there may be more expectations for Manning-Laisne success.
He doesn't control that, though, and is not fazed by it either.
"I'm sure people are going to make those connections and talk about that. But that's not for me to worry about. Coaching and playing are different things. You're dealing with personalities and managing those personalities (on the team)," Manning-Laisne said. "Every kid is different. Not every kid is going to come through the program and love the game like I did. You want to find the ones who love it like I did and then coach the heck out of them."