"The Black Lives Next Door" opinion piece in last Sunday's New York Times attacked the city I love and in many ways unfairly. It also attacked the builder of our first home and the neighborhood where we once lived. But it also demanded a reckoning.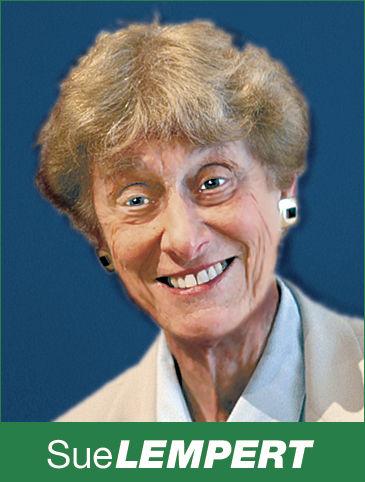 We moved to San Mateo in 1957 when I was pregnant with our first child. It was our first house. We selected San Mateo because it was diverse in race, in income. I didn't want to live in a lily-white neighborhood where everyone was the same. The house was in the hills behind the Hillsdale Shopping Center, part of a Bohannon tract.
The reckoning: But my neighborhood was all white because almost all city neighborhoods were then redlined; except for North Central where most people of color lived. My two older children went to elementary schools where the student body was primarily white.
Years later, when looking at the kindergarten group photos, we were shocked to see no students of color. By then San Mateo had changed dramatically. The elementary district was the first to desegregate by busing students from North Central to other neighborhoods. My daughter who entered kindergarten in 1973 had Black and other students of color in her school. In 1960, the white population of San Mateo was 95%. By 2010 it had dropped to 46%. The article accuses San Mateo of perpetuating redlining in its housing policies but doesn't acknowledge that there are no longer all white neighborhoods from the most expensive to the most affordable. In the schools the demographics are one-third Caucasian; one-third Asian and one-third Latino. The Black population dropped from 6% in 1960 to 1.96% today as part of a Black exodus from the Bay Area between 2000-2010.
We bought our Hillsdale house for $16,000 with a GI loan and a little help from my parents. The reckoning: There were many Black GI's who moved to California after Word War II when housing was affordable. But they were redlined from many communities and did not have inherited resources, however small, which many white families had. Even without redlining it would have been difficult to buy homes in most neighborhoods because discrimination continued even when redlining became illegal. Segregation remains today even when those terrible laws no longer exist because economic disparities and racism continue.
The article doesn't mention that there was no redlining in homes built by Eichler in two popular San Mateo neighborhoods, 19th Avenue Park and San Mateo Highlands. Eichler established a nondiscrimination policy and offered homes for sale to anyone of any religion or race. In 1958, he resigned from the National Association of Home Builders when they refused to support a nondiscrimination policy. Also, few Black families remained in North Central. Many worked for the school district, and bought homes in the new, then affordable, Foster City.
The reckoning: According to the opinion piece: "In our own time the city of San Mateo continues to perpetuate the segregation of many of its white neighborhoods by prohibiting construction of anything but single-family homes — no townhouses, duplexes or apartments affordable to teachers, firefighters, nurses, hotel and restaurant workers and others who serve the community but cannot afford to live in it."
Single-family home neighborhoods have been protected by initiatives limiting heights and densities in most areas of the city — the original Measure H and now Measure P which is on the November ballot and a dueling initiative which would only allow increased density and heights near public transportation. There are no more all white neighborhoods. Immigration and evolving demographics have changed that.
No matter what initiative passes, the city has just approved two major housing developments with a total of 1,200 units. One, 100% affordable and seven story located in downtown that will set aside units for public employees. There will be a preference for those who work or live in San Mateo. The second is a 961 mixed-use development on the Concar shopping site with 880 market rate and 73 very-low income units.
The Bohannon organization is one of the prime backers of the dueling initiative which would allow greater density and height along the transportation corridor, including an endangered Hillsdale Shopping Center. It would provide more housing, some of it affordable, in the Hillsdale neighborhood attacked in the opinion piece and where I once called home.
Sue Lempert is the former mayor of San Mateo. Her column runs every Monday. She can be reached at sue@smdailyjournal.com.