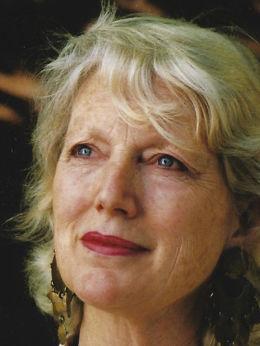 Kathleen E. Jacoby, age 75, died peacefully in her sleep April 16, 2019, at San Mateo Medical Center after a short battle with cancer.
Kathleen was born in San Francisco April 5, 1944. She was a writer, numerologist, humanitarian and mentor who touched the lives of everyone who met her. Her novel, "Vision of the Grail," her blog, "Seasons of the Soul," and her articles in The Inner Voice magazine were sources of great inspiration to her many followers. She worked at Minerva Books in Palo Alto, where she helped spiritual seekers find resources to guide them on their paths. She was widely known for her wise counsel, open-heartedness and generous spirit. "Kathleen had a light that lifted the spirits of everyone around her, and she will be deeply missed."
Kathleen is survived by her life partner Steve Freier; daughters Betsy (Steve Anderson) Appell and Jackie (Drew) Wheeler; and granddaughters Holly Wheeler and Phoebe Anderson. The family asks in lieu of flowers that donations be made to the Center for Independence of Individuals with Disabilities in San Mateo or to the San Mateo County Health Foundation.