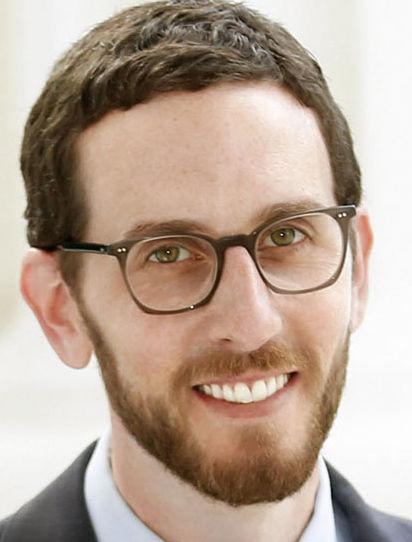 Controversial legislation proposed to combat the state's housing crisis by allowing increased development densities, loosened zoning restrictions and other streamlined construction policies near transit stops easily cleared its second hurdle.
An amended Senate Bill 50 received unanimous support Wednesday, April 24, from the Senate Governance and Finance Committee, marking a key victory for the proposal from state Sen. Scott Wiener, D-San Francisco. The legislation passed the Senate Committee on Housing April 2.
The approval was received enthusiastically by local housing development advocates who believe the More Homes Act could be a potent weapon in the fight against the state's affordable housing crisis.
"We are thrilled that the bill is moving forward," said Evelyn Stivers, executive director of the Housing Leadership Council of San Mateo County, who also lauded the collaboration required to amend the proposal.
Under a compromise with state Sen. Mike McGuire, D-Healdsburg, SB 50 would be crafted to exempt smaller counties from some of the more aggressive standards sought in the original version.
Counties with fewer than 600,000 residents would be spared from the full brunt of development facilitated by the bill, as legislators sought to refine a proposal often criticized as too broad and inconsiderate of specific community character. Exclusions were also carved out for small, coastal areas and zones recognized to be threatened by wildfires. More broadly, the amended version also attempts to clear the path to build fourplexes in single-family neighborhoods.
While housing advocates celebrated the win, some local officials were disappointed by the outcome. Burlingame Mayor Donna Colson said the bill's advancement was frustrating, and called out the amendments sparing some smaller, affluent communities such as those in the North Bay.
"I think it's unfair that places like Marin and Sonoma counties that don't have transit and have intentionally stayed away from it are exempt," said Colson.
She furthered her criticism with fears that the bill, if it is ultimately successful, will give way to endless and expensive legal battles between developers and cities.
"I think we will waste a lot of money on lawyers," she said.
In larger counties, of which there are 15 across California and including San Mateo, the bill aims to upzone areas adjacent to train and ferry stops, allowing for taller and denser building with fewer parking requirements and more affordable housing. Furthermore, it removes density restrictions near frequent bus stops, and affluent communities with a high concentration of quality schools and jobs.
For his part, Wiener suggested the bill is sort of aggressive measure required to help the state dig its way out of a housing deficit which is expected to be about 3.5 million units short of the amount needed to accommodate demand.
"We must take bold steps to ensure that everyone who needs housing can access it, and SB 50 is such a step. Local control is important, but we must also have clear state standards to ensure we are meeting our housing needs as a state. Banning apartment buildings near transit and jobs isn't sustainable. It just doesn't work anymore," he said in an email.
But Carole Groom, president of the county Board of Supervisors, held a different perspective.
"I just think that we are better off making local decisions with local people involved," said Groom, who pointed to the efforts taking place in cities across the Peninsula to update their general plans and build more housing in a way that is sensitive to the opinions of residents as a model approach.
Groom's perspective is largely consistent with Colson's, and a variety of other city officials across the Peninsula who have expressed concerns with the threat posed by the bill to local authority on land use decisions.
Rather than a legislative mandate to rapidly build more, Groom said she would prefer the thoughtful approach of local officials.
"He thinks nobody is moving fast enough. I think the cities are moving at a pace which they think is the right pace to get the residents in their cities to think this is OK," she said.
Her colleague on the board, Supervisor David Canepa, meanwhile maintained an opposing view. While recognizing the argument that many local cities are trying to build more housing, Canepa said the legislation is likely needed to incentivize the other communities which are not doing their fair share.
"Let's not look at this as a just a San Mateo County issue, let's look at this as a statewide issue," he said.
He also noted the success of the bill in increasing awareness around housing issues, and suggested even if it ultimately does not receive requisite support from lawmakers, its legacy will be spotlighting the state's affordability issues.
"If it wins, it wins. But even if it loses, it wins. Because now we have local governments talking about housing, and we didn't have that before," he said.
For his part, Canepa said he will be intrigued to see the bill's path as it proceeds through the Legislature. It is slated for another examination by the Senate Appropriation Committee, through which is must advance before reaching a Senate vote. If it clears the Senate, it must move through Assembly committees before a ratification from the entire Assembly could place the bill before Gov. Gavin Newsom.
During the Wednesday hearing, Wiener expressed confidence his proposal is capable of gathering the approvals needed.
"I think we have a very strong bill that we can all get behind," he said, according to the video.
More broadly, Stivers suggested the bill is necessary to improve quality of life across the state.
"We desperately need new housing near our very expensive public transportation investments and in our job rich communities that are creating public health and safety problems including terrible regional traffic," she said.