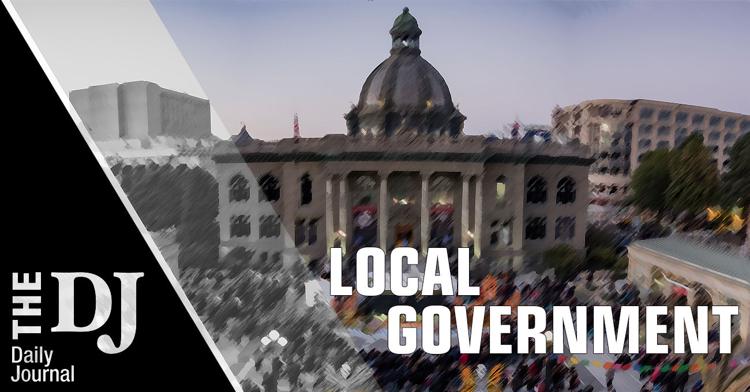 Plans to improve segments of Belmont's Ralston Avenue corridor by making them more accessible to bikes and pedestrians could become a reality by the summer of 2019.
At least that's when construction might begin, according to a staff report. The city is still soliciting feedback from the community on the project, which will be discussed at a City Council meeting Nov. 13.
The plans pertain to Ralston Avenue from South Road to Highway 101, and they include sidewalk and ramp improvements, new and upgraded bike lanes and enhanced pedestrian crosswalks.
Bike lanes — including classes I, II and III — will be constructed along Ralston Avenue and a new bike path will take bicyclists from South Road through Twin Pines Park toward Emmett Avenue. That path will begin at the west side of the South Road intersection and exit at the Twin Pines Lane parking lot.
Class I bike lanes are removed from roads and offer exclusive right-of-way to bicyclists, Class II lanes are installed on roads and delineated via striping and signs while Class III lanes do not have clearly delineated lanes.
Curb ramps will be brought to ADA standards and sidewalks will be widened along Ralston Avenue between Sixth Avenue and El Camino Real. As a result, eight parking stalls along Ralston will be removed. According to the report, the city is in the process of reaching out to business owners located near those parking stalls for feedback.
Crosswalks will get restriped and pedestrian hybrid beacon signals will be installed at the intersections of El Camino Real and Emmett Avenue and at Ralston Avenue and Elmer Street.
The project also entails pavement maintenance on the stretch of Ralston Avenue in question for an additional $300,000. The entire project is expected to cost $1.9 million and the city has been awarded $882,036 in grant money for it by the San Mateo County Transportation Authority's Measure A Pedestrian and Bicycle Program. 
The total cost of the project is well above the $1.2 million accounted for in the budget for fiscal year 2018-19. Initial cost estimates were made in 2015, and since then, construction costs have steadily risen and raw materials have also been increasingly harder to procure, according to the report.
Project plans took into account the city's Ralston Avenue Corridor study in 2014, the Comprehensive Pedestrian and Bicycle Plan from 2016 and the Belmont Village Specific Plan, adopted last year.
According to the report, the project will have to be advertised in the spring of 2019 with construction commencing in the summer of that year to take advantage of the awarded grant and to increase competitive bids.
Another study conducted last year recommended extending the southbound left-turn pocket length at El Camino Real with potential adjustments in signal timing to accommodate those changes, according to the report. That proposal is currently being studied and will be considered as a separate project in the future.