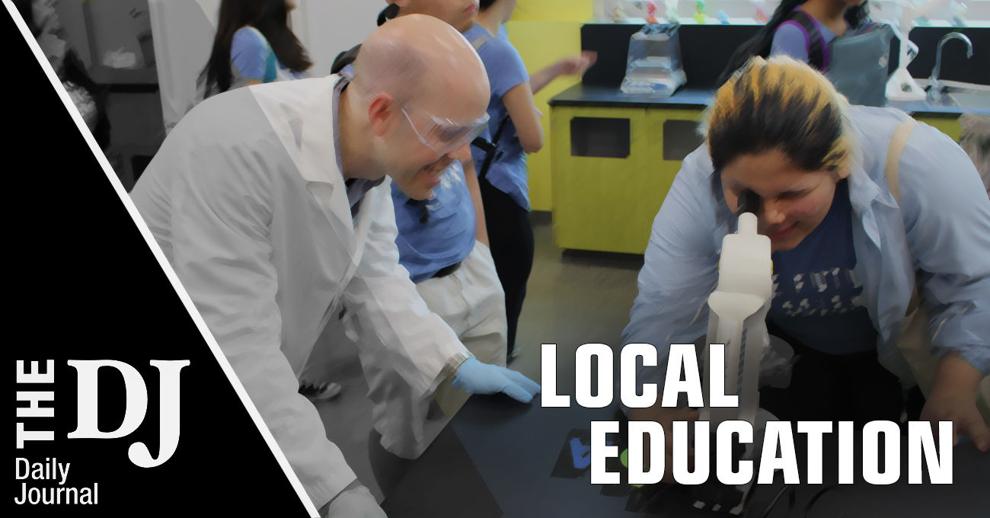 High school students planning to stay on the Peninsula and hoping to earn the competitive salary needed to survive locally will be exposed to a variety of lucrative careers available immediately after graduating.
The San Mateo Union High School District is presenting Tuesday, May 11, a virtual job fair for graduating seniors who are looking for a career opportunity, or just more information about the job market.
The event will feature representatives from Tesla, Putnam Automotive Group, McCarthy Building Companies, the U.S. Postal Service, Graniterock Construction, Embassy Suites, See's Candies and more.
Helen O'Brien, the career technical education and career coordinator at Aragon High School, said the district was motivated to host the event in response to employers' anxiety about a transforming workforce.
"There are many employers in the area who are clamoring for new blood. They have a lot of employees who they call their veteran employees who will be retiring soon and they would like new people coming in to learn from those veterans," O'Brien said.
Nancy Kane, who holds a similar position to O'Brien at San Mateo High School, said the program also accommodates students who are hoping to stay local, ready to work and need to earn a living.
"It's expensive to live around here and they don't want to put off earning decent wages," Kane said.
The event Tuesday follows a previous program in 2019 called "$100K to Stay in the Bay," which featured of hundreds of students, professionals, parents and educators discussing trade career opportunities.
Due to the pandemic, the upcoming job fair must be hosted virtually. And the scope of the event has been limited to graduating seniors who are on the job hunt. But the organizers hoped future versions could recapture the larger audience from previous years.
As it relates to the public health crisis, O'Brien said she hoped one benefit of the upcoming event will be granting students an opportunity for interaction that they may have been starved for over the last year.
The sustained stretch of isolation may have stunted the development of some social skills that employers look for when hiring, said O'Brien, who hoped students gain a greater appreciation of honing those abilities.
"Employers have expectations and I don't think some of these students are ready to step up," she said.
Setting up a voice mail account, regularly returning calls or emails, being accountable and reliable on a daily basis as well as other similar tasks are the sort of attributes that students need to be more attentive to, Kane said.
"There are other attributes you need to be successful," Kane said, beyond solely fulfilling the application requirements such as having a high school diploma.
Looking ahead, she said the district is planning other workshops focused on helping students build better job applications and resumes plus work on interview skills.
While a segment of the student population gets some exposure to these lessons in the career technical education program, O'Brien acknowledged the high school system could do a better job preparing students for the workplace.
"Honestly, in the grand scheme of things, it is not enough," O'Brien said, regarding the skills training students need to be employable after graduation.
Beyond the broader goals of the program though, O'Brien said educators are optimistic that the upcoming event will help pair ambitious students with stable jobs and lucrative career opportunities shortly after graduation.
"They need a little help connecting with employers and that is what we are trying to do," she said.