A higher number of San Mateo County students were chronically absent from school in the 2021-22 school year compared to years prior, according to newly released state data, revealing the sustained effects of the pandemic on public education.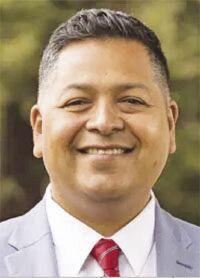 "Chronic absenteeism has surged statewide across many school districts," said Diego Ochoa, superintendent of the San Mateo-Foster City School District. "Dating back to August 2021, students were advised to remain home for 10 school days when testing positive for COVID-19. In general, more days of school were missed when children felt ill to discourage the spread as well."
At the state level, about 30% of students were chronically absent, meaning they missed more than 10% of the school year. Students from most ethnic and challenging socioeconomic backgrounds experienced even higher rates of absenteeism.
Broken down by ethnic group, the data shows 43% of Black students, 43% of American Indian students, 36% of Hispanic students and 44% of Pacific Islanders were chronically absent. Similarly, 45% of homeless youth, 42% of foster youth and 40% of students with disabilities were also chronically absent.
Though slightly lower, many school districts in San Mateo County also had high rates of absenteeism during the 2021-22 school year. According to the state's dashboards, San Mateo-Foster City, San Bruno Park, South San Francisco Unified and Redwood City school districts were all in the very high absenteeism category, all with more than 20% of students reportedly chronically absent.
Millbrae School District was the lone county district in the state's high absentee category with 15.3% of its students missing more than 10% of the school year. Meanwhile, Burlingame and San Carlos school districts fell into the medium category, San Carlos with an absentee rate of 5.7% and Burlingame with a rate of 9.2%.
The most alarming rates, though, belonged to the Belmont-Redwood Shores School District. According to the state's dashboard, more than 53% of students were absent at least 10% of the school year, a number Superintendent Dan Deguara said would mean empty schools. Staff assumed the number was inaccurate when they first got a glimpse at the figures and, after pulling their data, Deguara said their assumptions were confirmed. While absenteeism in their elementary schools was between 6% and 8%, their middle school campuses showed absenteeism at 80% and higher. Deguara said the error likely came from interpreting missed periods as full missed days.
"When we saw that rate we were also alarmed," Deguara said. "We looked at data and saw there was an error in submissions so we resubmitted the files. We don't know how that resubmission will translate to the dashboard, but we're certainly working on it."
The actual rate of students who were chronically absent was closer to 12%, he said, noting the figure is still higher than in years past. According to state data, just more than 5% of students were chronically absent in the 2018-2019 school year, the last full year of in-person instruction before the pandemic.
Like Ochoa, Deguara noted safety precautions implemented as part of the transition back to in-person classes during a pandemic are partly to blame for higher absenteeism. If a student contracted COVID-19, they were out of classes between five and 10 days. And if they experienced symptoms, even those commonly associated with allergies, they were encouraged to stay home. Nervousness around contracting the virus also led families to keep their children home rather than sending them to classes.
But while absenteeism was up in the district, Duguara noted students overall still performed well academically. According to the dashboard, 77% of students scored above state standards in English language arts while 70% scored above math standards.
"I think the research shows that the pandemic impacted different communities in different ways. Our community is fortunate to be able to have resources to support students during the pandemic whether that was with child care or other academic interventions," Deguara said. "When you pair that with strong instruction from within the district, whether that be in the classroom or remote form, you do have kids who are supported when going through challenging times."
Like the state though, students from Hispanic, Black or socioeconomically challenged backgrounds, or those with disabilities, appeared to struggle more academically than their white counterparts. And that trend stands true for nearly all county school districts regardless of where they fell within the absenteeism categories.
Recognizing the challenges of providing a robust education to students who are under more pressure to stay home when sick, Marla Silversmith, Burlingame School District interim superintendent, said her staff worked hard to connect students with their classwork while remote, whether through paper packages or online platforms.
Students who did complete the work were given attendance credit, helping to reduce the district's absentee rate. Just more than 9% of students were chronically absent during the 2021-22 school year, about 4% greater than the 2018-2019 figures.
"We really worked with our families around chronic absenteeism so when students were out we worked on independent study packages and were able to turn around and support them to make sure there wasn't prolonged learning loss," Silversmith said. " Whatever it takes to make sure our kids have access and could learn — I believe every student should be put in a position where they could continue to learn no matter where they were and whatever obstacles they had, we were charged with removing them."
Chronic absenteeism isn't a new challenge. The pandemic only exacerbated some of the reasons students were kept away from school such as economic or housing instability or lacking a ride.
Silversmith again credited her staff, including mental health professionals, who kept an eye on students and quickly contacted families when they realized a child was missing from school to offer them what services they may need.
"Teachers really did a lot for our families to support them," Silversmith said. "If we ever saw patterns, we worked hard to ensure kids got what they needed."
Visit the California School Dashboard website at caschooldashboard.org/ for more information on student performance by district.
(650) 344-5200 ext. 106