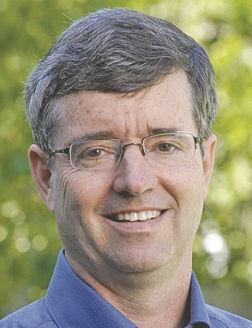 Seeking to facilitate improvements to San Mateo County's Private Defender Program as called for by a 2020 Civil Grand Jury report, the Board of Supervisors approved the addition of three new positions to the program focused on oversight and mental health planning.
"I'm very pleased to see the investment in additional personnel. I do think that has been overdue," Supervisor Dave Pine said during Tuesday's Board of Supervisors meeting. "Having a strong private defender is absolutely critical for the balance of justice in the county."
Supervisors voted unanimously to renew its soon expiring contract with the San Mateo County Bar Association, which the county contracts for its Private Defender Program legal services. Established in 1968, PDP provides indigent defense representation to all people facing charges from the San Mateo County District Attorney's Office.
The two-year contract, costing nearly $44 million, will cover traditional services, including a staff of 15 full-time employees who assign cases to around 100 attorneys who work as independent contractors.
Funds would also be used to hire an assistant managing attorney to help oversight and ongoing training for attorneys, a supervising social worker to assist with creating mental health treatment plans of clients and an executive administrative assistant who will assist with data collection and reporting.
The staff additions are part of PDP leadership's effort to comply with a 2020 grand jury report, which evaluated whether recommendations from a 2015 jury report calling for improved finances, operations, county oversight and legal representation were implemented. The 2020 report still recommended increased county oversight on finances, improvements to PDP services and an independent review to evaluate the program and estimate costs to improve the PDP model.
Lisa Maguire, chief defender of PDP, told supervisors she has personally worked to ensure many of the recommended changes have already been addressed, noting the updated report indicated financial concerns had been resolved.
Aiming to improve monitoring of performance measures and contract benchmarks, the department has implemented new forms attorneys are required to complete that indicate the number of client interactions that have occurred, how often cases are going to trial, the outcome of trials and how outcomes compare to pretrial offers.
"We're happy to be tracking that information and so far it has been beneficial and is proving to show that we're doing excellent work," Maguire said, noting 65% of cases that go to trial result in better outcomes for clients than initial offers.
She told supervisors she has also reached out to national agencies focused on indigent defense including the Sixth Amendment Center, which shared approval of the improvements, and the National Legal Aid and Defender Association.
Maguire said she is in discussion with the NLADA to help with an evaluation of the department's strategic planning. The survey would be in addition to a county-funded program management study being conducted by a third-party agency. The county evaluation is expected to span six months.
As a former sheriff and member of the county's criminal justice system, Supervisor Don Horsley shared appreciation for the work conducted by PDP. Still, he noted some changes were necessary like providing a variety of resources to clients with a multitude of issues.
"If you can't measure something, you can't really manage it so I believe that the leadership of the private defender program has really embarked on significantly improving their services," Horsley said. "Their services were good in the past but the world changes and we need change."
The county remains the only California county with more than 500,000 residents that does not have a public defender's office, instead contracting out services. County Manager Mike Callagy said the third-party analysis is unlikely to suggest the county should pivot to a public model.
Instead, he said the report will likely make recommendations for subtle changes or investments the county should make to bolster the current program.
"We expect to learn if there's any gaps in service or if there's any necessity for additional resources but [PDP staff] have wholeheartedly opened their books and are cooperating fully with this," Callagy said. "We all hope to find out if there's additional resources that we can put toward the indigent defense program."