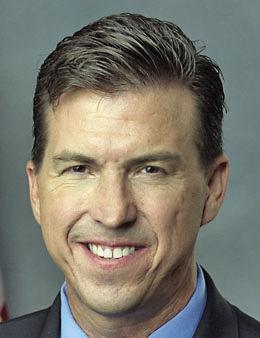 Gov. Gavin Newsom last week signed into law a bill that enacts recommendations made by the California State Auditor to improve the performance of the San Francisco Bay Conservation and Development Commission.
Assembly Bill 2809 is a bipartisan measure led by Assemblyman Kevin Mullin, D-South San Francisco, that passed out of the state Assembly and Senate without a single no vote.
The signing of the bill follows years of complaints, including from Westpoint Harbor in Redwood City, about BCDC's enforcement activities. Many who own property on the Bay have long accused the agency of issuing onerous fines that have taken years to resolve.
Legislative offices began receiving complaints in 2017, and the next year an audit of BCDC was approved by the Joint Legislative Audit Committee. The State Auditor's Office released its findings in May of 2019, indicating "the [BCDC] had not provided adequate oversight to staff, and BCDC had struggled to perform key responsibilities related to the protection of the Bay and Suisun Marsh.
"Specifically, inconsistent application of its own regulations compounded efforts to resolve violations and created challenges with enforcement actions," according to a press release from Mullin's office.
"The State Auditor's report identified some critical areas where BCDC got off track," Mullin said in the release. "My colleagues and I saw the need for legislation to ensure that the auditor's recommendations were formalized, and BCDC could refocus on its key responsibilities related to consistent enforcement and its core mission to protect the overall health and environment of the San Francisco Bay and Suisun Marsh."
AB 2809 requires BCDC to create and implement procedures to provide managerial review of staff decisions in enforcement cases, timelines for resolving enforcement cases, a penalty matrix for assessing fines and civil penalties and a method for assessing civil penalties in cases involving multiple violations, according to the release.
The bill also directs BCDC to perform and complete the required review of the Suisun Marsh local protection program by no later than July 1, 2025, and to perform successive reviews under the act every five years.
BCDC officials were intimately involved in drafting the legislation and have embraced it.
"We support all of the provisions in the bill and are busy implementing them," said Steve Goldbeck, BCDC's chief deputy director.
Mullin said the bill will add clarity and consistency to BCDC's enforcement activities, but it won't necessarily reduce the number or amounts of fines issued.
"There'll be a more predictable resolution of these cases and it won't be open ended," he said. "The goal was not to undermine enforcement. … I wouldn't say the fines will be less onerous, but there will be better consistency applied with more understandable rationale as to why certain fines are being applied."
Mullin said he will also be working to secure additional funding for BCDC to ensure it can carry out its job, which he said is more important than ever with sea level rise.
"BCDC's charter is protection of the Bay and that job has never been more important than now as we as a region tackle climate change and sea level rise," he said, noting San Mateo County is the most affected county in the state in terms of sea level rise. "We need a robust properly functioning BCDC to properly deal with all the Bay level rise issues that are coming."